It's easy to download electrical and electro-mechanical components specifically designed for engineers.
---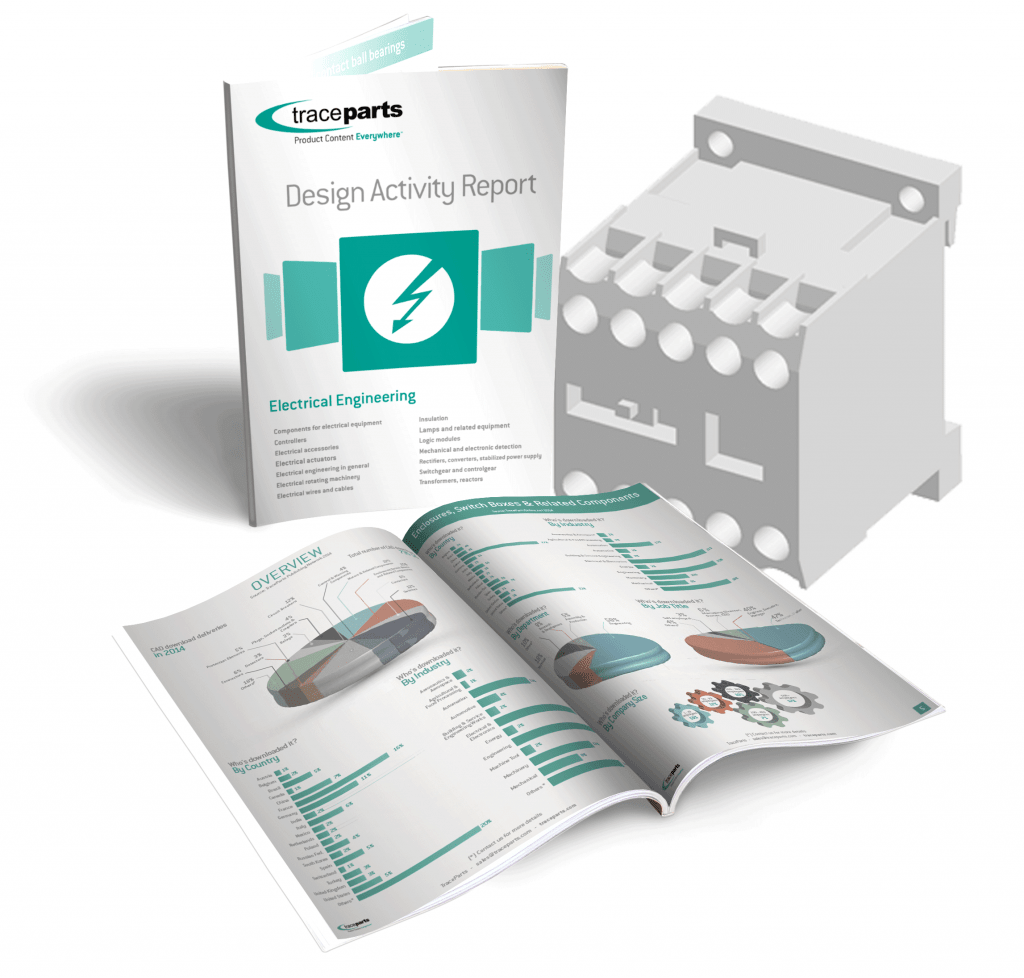 Enclosures, Switch Boxes and Related Components
Motors and Related Components
Switches
Circuit Breakers
Control and Warning
Connectors
Contactors
Protection elements
Plugs, socket-outlets, couplers
Detectors
Relays
Find out who's downloaded which specific parts from the TraceParts CAD library. It is possible to select users by product category, country, industry, job title, etc.
Design engineers need CAD models for their project, and they need them now!
Designers are using CAD design software to develop new equipments and improve existing designs. They are looking for instant access to supplier­ certified CAD models of electrical and electro-­mechanical components that they want to include in their assembly. After all, they don't want to waste time re­modeling an existing component or waiting for a CAD model to be sent from a supplier!
This is why TraceParts helps hundreds of manufacturers and distributors deliver their technical specifications and CAD models to designers when and where they need them.
The TraceParts CAD-content platform hosts over 100 Million CAD models ready to be included in the next Bill of Materials of their clients' projects. As such, design engineers have instant access to all the technical data and can evaluate and select the right part for their assembly before downloading the 3D model in the CAD format of their choice.
Your electrical and electro­mechanical technical data and CAD models can significantly boost your sales
If you are an electrical or electro­-mechanical supplier with components that the TraceParts design community can use in their designs, you should really consider publishing your technical data and your CAD models on the TraceParts CAD-content platform CAD library and get specified­-in right at the design stage.
Every time one of your CAD models is downloaded, you receive information about who has downloaded what, including full contact details, email address, type of industry, size of the company, etc.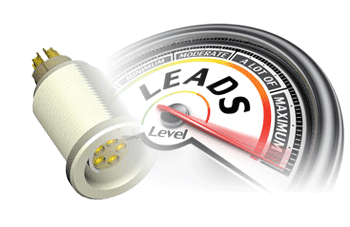 With over 735,000 CAD models of electrical and electro­-mechanical components downloaded last year from the TraceParts CAD-content platform, many suppliers have already boosted their sales and gained valuable information about where and how their products are designed­-in. Download the complete Design Activity Report on electrical and electro-­mechanical components and find out more about how CAD models can work for you.
In addition, TraceParts has concluded many major publishing partnerships with numerous CAD vendors, such as SOLIDWORKS and Autodesk. This means that when you promote your product lines on the TraceParts CAD-content platform, you also reach a wider design network of 19.6 million CAD users!
Perhaps you don't feel ready yet…?
At TraceParts, we understand that publishing the CAD models of your components is a crucial step in your Sales & Marketing strategy.
Maybe you do not have all the CAD models of your electrical and electro­-mechanical components on hand, and wonder if your products would qualify for publication on the TraceParts' platform; perhaps you want to create a dedicated CAD download platform from your own website, or simply want to know how to budget for it.
To answer your questions, we have created a FAQ page especially for you!