Power Transmission products in high demand by CAD designers
---
Power Transmission is one of the leading product categories on the TraceParts CAD-content platform
With thousands of Power Transmission products on its platform, TraceParts is one of the leading suppliers of 3D digital content for keys, splines, flexible drive transmissions, gears, angular gears, gearboxes and many other Power Transmission components.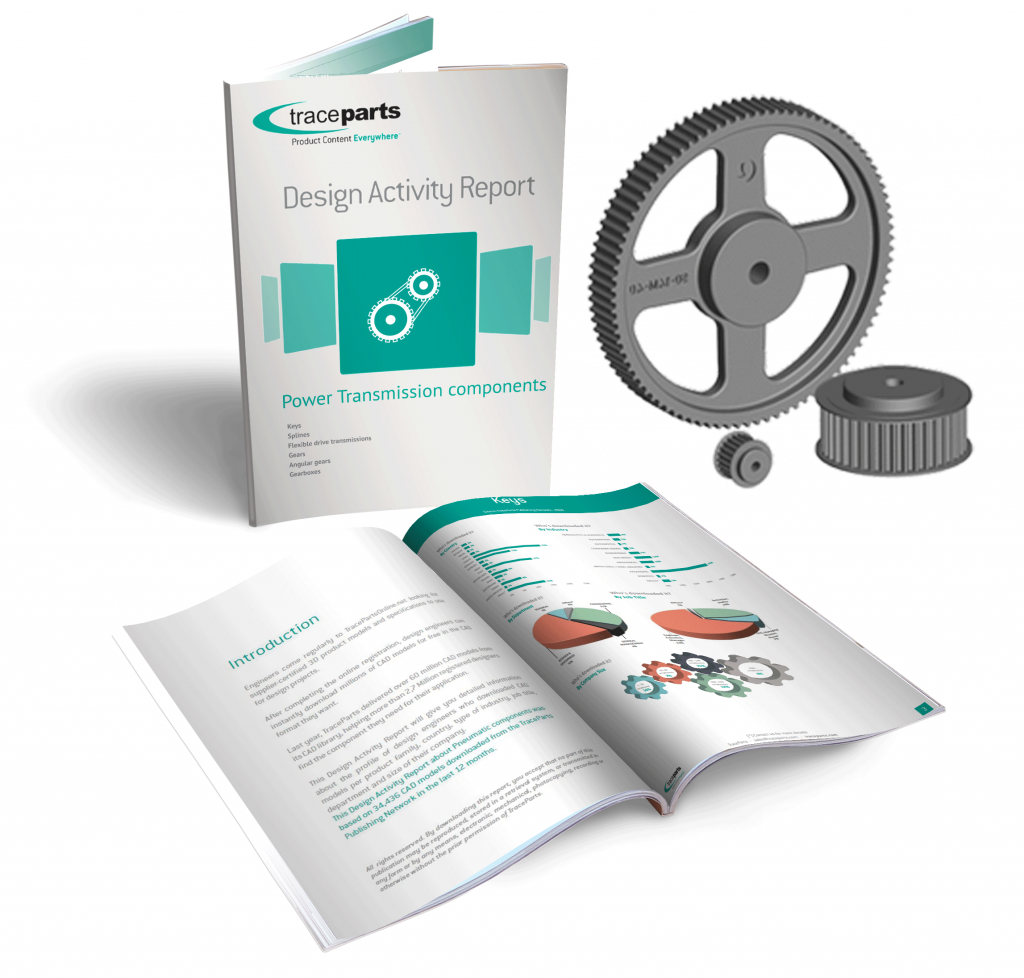 If you are a manufacturer of Power Transmission components, the TraceParts platform enables you to make your products available to a community of 3.5 million designers.
Design engineers therefore have instant access to your technical data and can assess and select the suitable component for their project, before downloading the 3D model in the CAD format of their choice. Each time one of your CAD models is downloaded, you have access to the complete contact details of the designer concerned: name, email address, industry, job, country, part-number downloaded, etc.
Fill out the form to access the free design-activity report on Power Transmission components and find out who downloaded what, by product range, country, industry or even job title.
If you are thinking about publishing your own 3D catalog of Power Transmission components on TraceParts CAD-content platform, please do not hesitate to contact one of our 3D marketing experts regarding any questions you may have.
The following companies already promote their Power Transmission components on the TraceParts CAD-content platform