3D Enable Your Fastener Catalog on TraceParts
---
Convert your fasteners data into sales leads.
Promote your Fastener Catalog to 29 million Design Engineers! Give your customers an instant response to their specific needs for configuring your products.
Call us directly on: + 1 513 401 8636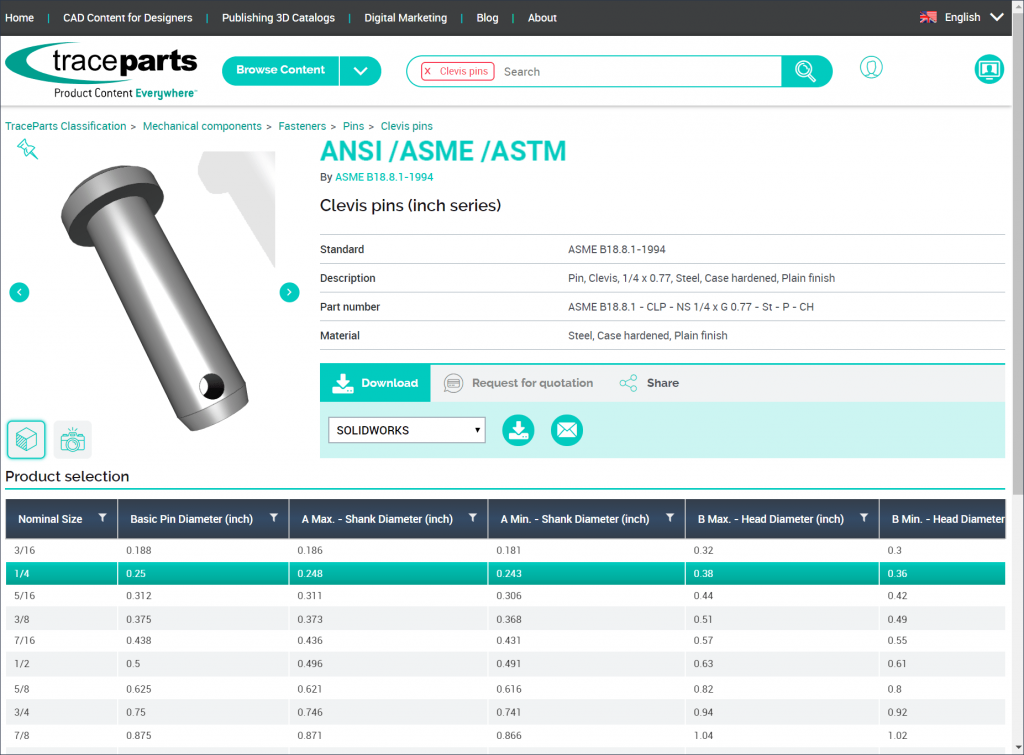 Fastener Catalogs powered by TraceParts exclusive technology offer multi-CAD & native compatible models. The integration of models is possible with any of the CAD systems used by your customers.

Provide CAD users with fastener 2D drawings and 3D models. In addition to 2D and 3D data, supply them with rich fasteners information. Place your fastener catalog in front of 3,8 million registered users.
Send us your 3D files and we'll do the rest!
Call us directly on: + 1 513 401 8636