Pneumatic components specified-in at the design stage
---
The TraceParts platform delivers thousands of supplier-certified 3D CAD models of pneumatic components to design engineers.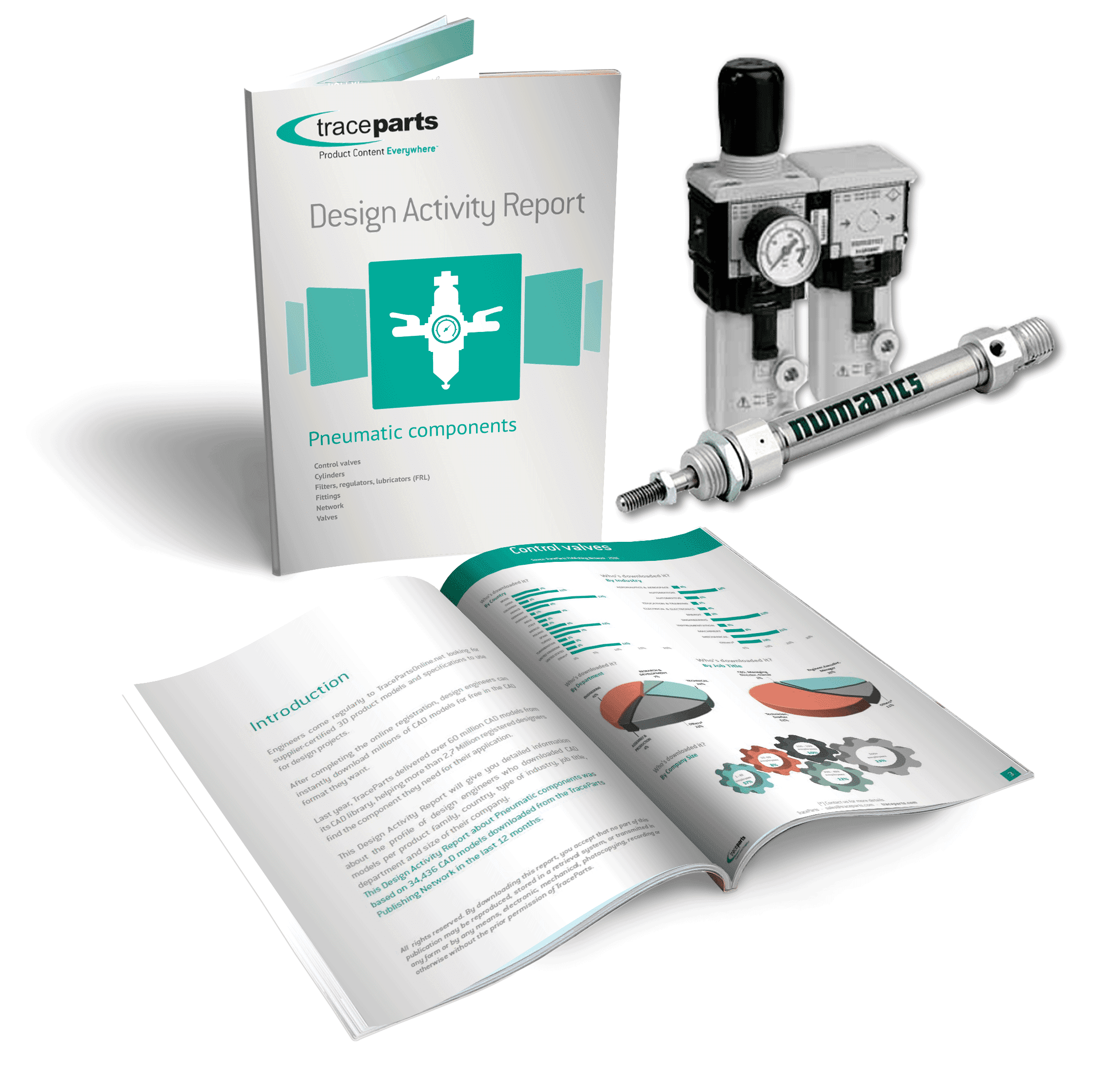 With currently 44 different catalogs of pneumatics products to choose from, TraceParts is one of the world's leading providers of 3D digital content of pneumatic motors, valves, cylinders, adapters, reducers, couplings and many other pneumatic parts.
The TraceParts CAD-content platform today enables 3.8 million engineers and designers to select the right pneumatics components for their design projects. Once they have identified a product, engineers download and integrate the corresponding 3D CAD model in their assembly.
According to the recent TraceParts survey, design engineers save on average 30 minutes for every model they download as they do not have to remodel it from scratch. And when 3D models are selected by industrial designers, 85% of the downloaded products are then purchased (Source: results of the 2016 survey conducted by TraceParts based on 10,000 responses).
To get a better understanding about the 3D download activity of pneumatic components from the TraceParts CAD-content platform such as who's downloaded what by product family, country, industry or even by job title, fill in the form to access the free Design Activity Report about pneumatic components.
If you are considering publishing your own 3D catalog of pneumatic components on the TraceParts CAD-content platform, contact one of our 3D marketing experts to go through any questions you may have.
They are already promoting their pneumatic components on the TraceParts platform