TraceParts Enterprise – Supplier Parts Management Software
---
TraceParts Enterprise, the
Easiest
Way
To Manage And Streamline Your Suppliers' 3D Content
Try our full online version, totally free without obligation.
For 30 days, control and manage access to your Suppliers' 3D Content library
of approved parts with TraceParts Enterprise.
Millions of Technical Data
TraceParts Enterprise is a Supplier Parts Management Software, which gives you total control over CAD models and technical information that your Design Team can use or re-use.
And because TraceParts Enterprise is web based, any update or change you make to your approved list of parts is immediately visible for all users.
100% Online


TraceParts Enterprise is browser based. No installation is required! Once logged-in using a unique username and password, designers can instantly download CAD, saving them a vast amount of time at the design stage.
CAD formats


TraceParts Enterprise offers 25+ different drivers to download CAD files. Many of them are available as direct insert to your CAD system.
Select your company standard CAD format as default for your designers to ensure a consistent use of CAD in your Organization.
Content Management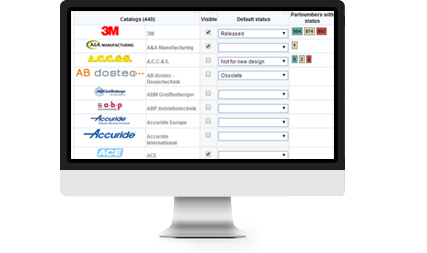 TraceParts Enterprise is based on the vast content available from TraceParts.com. All available technical information can be linked to your custom attributes used across your entire organization.
Easy to use functions let you manage this content and provide your design team with company approved catalogs and parts.
User Management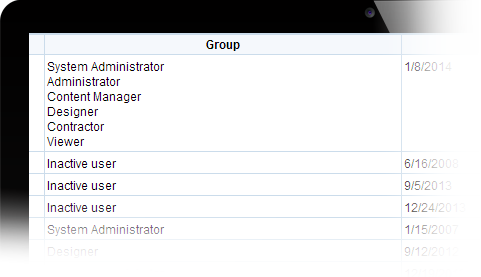 Control the access to the data you manage. The integrated user management gives you the option to set up and update different level of permissions that you want to give to a particular person in your company or to different groups of users.
Assigning your users to different groups is giving you the entire flexibility to control their access to the content.
What's more? You can give temporary or full access to subcontractors or suppliers working with you on specific projects!
Request Management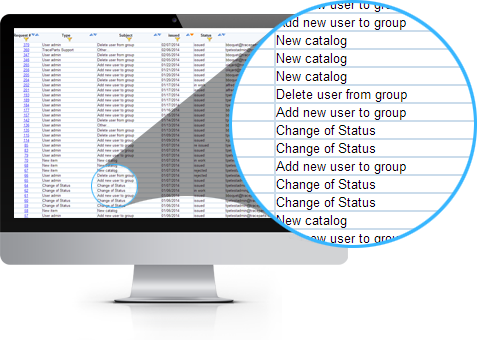 Via its Request Management module, TraceParts Enterprise offers functions to issue requests for various purposes. Every user can request new products to be added to your existing content.
Users can request status changes for each part number or contact the supplier directly from TraceParts Enterprise. The request management is based on already implemented workflows, so that different requests automatically arrive to the right recipient. Each request has a status connected to it, so that the request can be followed throughout their workflows.