TraceParts launches the 11th edition of its design competition
---
All the CAD users on its platform are invited to design a 3D Christmas tree with the CAD software of their choice.
Saint-Romain, France, 1 December 2017 – For the end-of-year celebrations, TraceParts – one of the world's leading providers of 3D digital content – and Item – the pioneer in building kit systems for industrial applications, are teaming up to organize a competition based on the theme of Christmas trees, which will run until 22 December.
Using as many components as possible available for free on the TraceParts CAD-content platform, participants must produce their most impressive 3D Christmas-tree design using the CAD or image-editor software of their choice.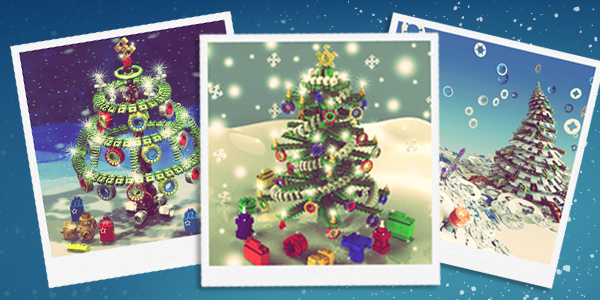 Participants must send a screen shot of their Christmas tree before 21 December 2017 to the following address: contest@traceparts.com. The size of the file should not exceed 1 MB.
The submissions will be judged on the basis of their originality and style and the top three prize-winning designs will be published on the www.traceparts.com website.
The first prize is an Xbox One X game console, the second prize a Parrot Mambo FPV drone and the third prize a Google Home smart speaker.
All the 3D files available on TraceParts 3D-content platform are compatible with the most popular native CAD software such as SOLIDWORKS, CATIA, Pro/ENGINEER & Creo, Inventor, AutoCAD, Solid Edge, TopSolid, Onshape, Geomagic Design, Kompas 3D, SpaceClaim, SketchUp, Autodesk REVIT, ZW3D, Draftsight, HiCAD, TurboCAD and T-FLEX.
The majority of neutral CAD file-formats are also supported, notably DWG, DXF, IGES, STEP, SAT, JT, STL, VRML and many others including STL, the standard CAD-file format for 3D printing!
Enjoy the game!
The TraceParts team
About TraceParts
TraceParts is one of the world's leading providers of 3D digital content for engineering. As part of the Trace Group founded in 1989, the company provides powerful web-based solutions, such as CAD part libraries, electronic catalogs and product configurators. TraceParts also provides digital marketing services to help part manufacturers, software publishers and computer hardware vendors promote their products and services and generate high-quality B2B sales leads.
The TracePartsOnline.net portal is available free-of-charge to millions of CAD users worldwide. It provides access to hundreds of supplier catalogs and more than 100 million CAD models and product data-sheets that are suited to design, purchasing, manufacturing and maintenance processes.
About Item
item is the pioneer in building kit systems for industrial applications and a global market leader. It has been designing and marketing construction solutions for machinery, fixtures and plants since 1976. Today, the item product portfolio comprises more than 3,000 high-quality components designed for use in machine bases, work benches, automation solutions and lean production applications. Because item designs all its products in-house, you can rest assured that every component carrying the item name is an original. With branches, sales partners and a comprehensive network of service centres in 35 countries worldwide, item can offer users continuous support and rapid product availability precisely where it is needed