TraceParts clearly puts SFA on the international radar of naval architecture firms around the world
---
Marine sanitation systems find their place and audience on the tracepartsonline.net portal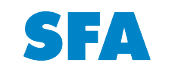 The SFA Group was founded in 1958. Guided by its CEO Claude Perdriel, SFA features two core businesses: a "media" business line with leading French publications (Le nouvel Observateur, Challenges, and Science et Avenir) and a wholly water-oriented "industry" business line.
In the second core business, SFA has built its reputation on pump-based installations, from wastewater treatment plants to domestic macerator toilets and sump pumps that collect wastewater from condos, houses or apartment buildings, as well as specialized equipment for showers and baths.
The SFA Group is a household name, driven by a strong communication strategy in every media. 75% of its revenues are generated overseas. The group has 20 or so subsidiaries in Europe, North America, Oceania and Asia, and it is extending its sales footprint around the world through a network of importers and distributors.
The first macerator toilet was designed over 50 years ago. In France, the Sanibroyeur® trademark is so well known that it is often used to refer to a macerator toilet.
SFA and the nautical world
Most of the revenues achieved by SFA's Industries business come from domestic products. They are mainly sold to wholesalers for installation engineers, to outfitters for boats and to specialty stores for interior design and home improvements.
SFA products are in high demand for the nautical world with a range of macerators specifically designed for boats and their constraints, such as available space, voltage (12 or 24 V) or low water use. Professional and amateur yachtsmen alike appreciate the reliability and silent operation of the Sanimarin® range, which is also the name of the Industries business line's marine division.
Demand for accurate 3D models
Design and ergonomics are essential for all sanitation products. Engineering firms and research & development offices are equipped with 3D CAD software (SOLIDWORKS).
Eric Marchand, Chief Marketing Officer for the SFA Group's Industries business, explains: "The Sanimarin® is a highly technical product that has been designed to be as space-saving as possible. On a boat, especially a yacht, every inch counts. As a result, shipbuilders and naval architects need 3D models of all sanitation systems and cannot make do with just a cubic envelope. Every dimension is important, including the position of the different connections. Our design offices had CAD models, but we were unable to supply them in all the formats required. So in 2006 we decided to leverage the expertise of TraceParts."
SFA chose to focus the TraceParts service on the Sanimarin® range and Sanicubic® household sump pump. The TraceParts team modeled the products from the CAD files supplied by SFA. "There was a real spark between TraceParts and our design office, which was prevalent during all technical discussions," stresses Eric Marchand.
Models are available on www.tracepartsonline.net in all the main CAD formats on the market, especially those used by the marine industry (CATIA, SOLIDWORKS, TopSolid, Unigraphics, SolidEdge, AutoCAD, etc.) or the exchange formats (SET, STEP, IGES, DXF, and so on).
Increased visibility
"Another reason for choosing TraceParts is that its portal is used around the world," Eric Marchand adds,"and we were looking to reach out to design firms that had not heard of us. In this area as well, TraceParts lived up to our expectations, since over 2,000 models are now downloaded every year, and enquiries come from companies and design firms mainly outside France."
By calling on TraceParts to upload the models of its Sanimarin® range, SFA is responding to its customers' requirements and reinforcing its brand awareness, both on land and at sea.
For further information:
SFA website: www.sfa.fr
SFA CAD data on tracepartsonline.net: www.tracepartsonline.net
Contact us: info@traceparts.com