NEW AND UPDATED CATALOGS | September 2021
Browse any of the catalogs below to speed up your next design project
with manufacturer certified catalogs on TraceParts.com
Schneider Electric
Automation and Control
New Components
SIMPLE SOCKET 22,5MM / MIXED TERMINATION
TURN TO RELEASE MUSHROOM 40MM
2 POSITION STAY PUT SELECTOR
Hydraulic dampers by ACE for active air sampler
To provide laboratories with a new gold standard in microbiological active air monitoring and sampling, the British company Pinpoint Scientific has developed an innovative system. For superior handling the ImpactAir-140 is now equipped with hydraulic dampers provided by ACE Fabreeka UK.
Special Springs S.r.l
Special Springs is an Italian company leading in the production of standardized die springs, gas cylinders and custom springs.
New Components
RMBL Medium duty die springs
RHGO Heavy duty die springs
RXHG Extra heavy duty die springs
Essentra Components
IIndustrial components for the manufacturing industry
New Components
Cable Glands
Lock Washers
Open Grommets
MEA Metal Applications GmbH
Innovative Metal Applications
New Components
Track
Double roller
Roller for cantilever gates
MEROBEL
EMP Brakes & Clutches (ElectroMagnetic Particles), Web Tension Controllers and Electronics, various sensors and transducers for force and torque control
New Components
EMP Brakes – through bore
EMP Clutches – Through bore
TraceParts.com Celebrates 20 Years of 3D Design Library Excellence

TraceParts.com was publicly launched on July 11, 2001 with only a few catalogs, at a time where having an Internet connection on the same CAD computer was not a common practice. 20 years later, the popularity of TraceParts.com as a value-added engineering resource has never been so high, totaling over 63 million page views and 3.7 million unique visitors last year.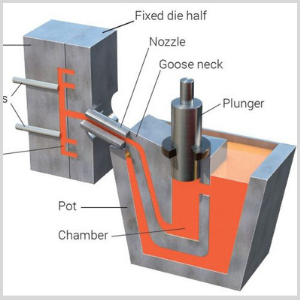 Die Casting – design guide, materials, advantages and disadvantages
There are two main types of die casting, pressure die casting and gravity die casting. Pressure die casting involves the injecting of molten metal into a custom mould where the chamber can be preheated or cold Gravity die casting involves the pouring of molten metal into a preheated custom mould using gravity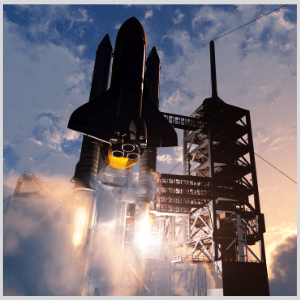 What Is Space Engineering?
Space engineering is a multidisciplinary field that deals with spacecraft and aircraft that operate outside of the Earth's atmosphere. It typically deals with space vehicles, missiles, satellites, and other machines/devices. Space engineering has developed some of the devices that we use in everyday life in the modern world
TraceParts S.A.S.
Parc Eco Normandie
76430 Saint Romain – France

E-Mail: info@traceparts.com
Web: www.traceparts.com
Phone. +33(0)232 794 426

Trade register number: 433 949 625 000 19
VAT. No FR53433949625
You are receiving this newsletter because of your registration with TraceParts.

Our General Terms of Use & Privacy Policy can be found here. Information on our GDPR compliance can be found here.
© copyright TraceParts S.A.S 1990-2021 – All rights reserved