Online-Marketing-Bundle for Hannover Messe 2017: book now and get 1 000€ discount!
---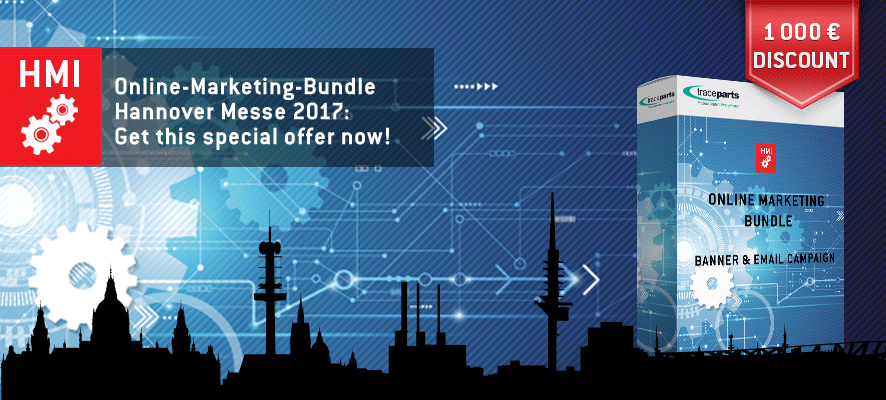 The Hannover Messe, one of the world's leading exhibitions in the industrial sector, will open on 24 April, 2017 in Hannover, Germany.
To give you a competitive edge over the 6 500 companies exhibiting at the show, we have created a unique online marketing bundle for the occasion.
Address 10 000 design engineers from the TraceParts design community directly by email, informing them about your presence at HMI 2017, previewing new products or services you will be presenting at the show.
To make sure that a maximum number of people are aware of your presence at the Hannover Messe, this special offer also includes the display of your banner advertisement on our CAD content platform (25 000 impressions).
Special note: if you are not exhibiting at the Hannover Messe this year, you can still take advantage of this special offer and benefit from our highly qualified contact database which enables you to select your targets according to industry, job title, company size, area of interest and many more criteria.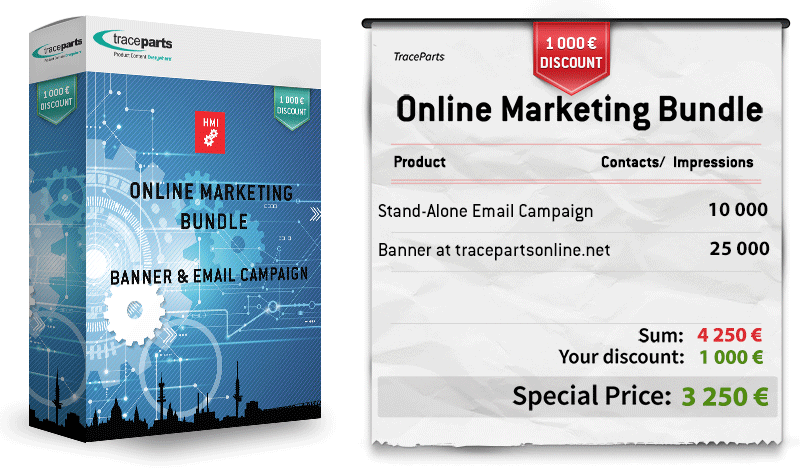 Get more information about the HMI Online Marketing Bundle