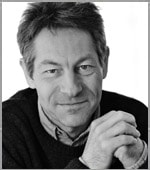 What's your name? What's your position within the company?
My name is Christophe Bonnot, and I am leading the service of Catalogs' Modeling.

How long have you been working for TraceParts for?
I've joined the company Trace Informatique in 1995, which became Trace Software shortly after because our international business was growing fast. When TraceParts business unit was turned into a sister company, I took the leadership of the modeling department with the challenging goal to quickly grow the content of the TraceParts 3D software.

What is your job about?
My daily activity covers all the necessary technical operations to publish online CAD models from part suppliers, featuring the following tasks:
– pre-sales technical support
– calculation of modeling quotations
– collection and analysis of the data supplied by the parts vendors
– organization of the modeling planning
– training and support of my team to define the best modeling strategies for each product
– writing the specs to make the TraceParts modeling tools more productive

What do you want to achieve for TraceParts in the next years?
My permanent goal is to create accurate CAD models matching both the expectations of the designers and also the desires of the parts vendors. I am also determined to constantly optimize the productivity of my team. This means we have to minimize the low added-value tasks so that the team motivation and commitment remain high. And this goes through a constant enhancement of our modeling tools so that our job's productivity and efficiency are always optimized, for the main benefit of our many users and customers.

What do you do after work, during your free time?
I love playing tennis. In fact I do play tennis 2 or 3 times a week with colleagues and believe me, the internal competition is tough! I also like the mountain bike, but I have to wait until I'm on holidays to really have fun because there's obviously a lack of decent relief in Normandy where I leave. Last but not least I like to do DIY at home, and the use of CAD tools is then very useful to go from the design phase to the realization itself, using accurate and detailed drawings. At the end it brings a lot of satisfaction to produce something 'real' when you spend most of your time modeling virtual parts!