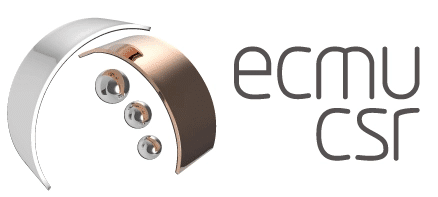 The CSR Company, based in Sartrouville in the Yvelines, has worked for more than thirty years in the field of linear movement. It first focused on selling material, and then CSR evolved to work in import/manufacture.
Specialized in linear guides (linear bearings, roller guide shoes, recirculating ball screws…) the company also distributes well-known brands for components, in particular, a large range of roller bearings.
CSR's market is mostly made up of manufacturers for machine tool, and more precisely, machinery. CSR strives to meet demands for small series in record time at competitive rates for quality material that complies with European standards.
Marcel Dubois is the General Manager for CSR. He explains how his company is able to maintain its objectives:
We have a large stock of material that we distribute (more than 185,000 items) that represent about 5 months of sales. We also have a workshop for parting off and for machining shafts and recirculating ball screws, which enables us to supply our customers with material that is ready to assemble.
At first, a simple extra service for our customers
CSR's decision to put its linear guide library online was first motivated by an increasing customer demand for 2D and then 3D drawings. The company was also contacted by TraceParts who presented its solution for online CAD libraries.
Since we were evaluating the investment only in terms of supplying CAD models, the financial effort seemed very high and we hesitated for a long time, especially since part of our catalogs are made up of parts manufactured by third parties. The sales and technical teams at TraceParts were finally able to convince us and we do not regret it at all, because the benefits largely surpass the simple service offered to our customers. admits Marcel Dubois
Today, a new channel for communication
Marcel Dubois does not hesitate to state that adding his line of guiding components on the TraceParts website has boosted his company's growth:
A few years ago, we had to campaign our customers with postal and electronic mailings. Since we have been on the TraceParts' website, we have been able to do away with these means of communication because it has greatly improved our visibility. However, our customers still ask for hard copy catalogs.
CSR, traditionally positioned on the spare parts market, would like to be recognized as a supplier on the original equipment market.
Marcel Dubois explains:
The original equipment market includes all material that is ordered when assembling a new special machine. Manufacturers for this type of equipment did not spontaneously look for our products at this stage, especially since we were not able to supply them with CAD models in all of the formats on the market.
CSR has five sales engineers in the field. They are responsible for consolidating our advantage with new customers after they have placed their first orders online (about 1 to 3 a day). Therefore, CSR knows exactly how to capitalize on the repercussions from its new communication tool, turning the occasional buyer into a loyal customer.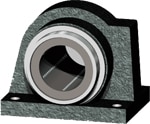 A CSR website that is "made in TraceParts"
CSR entrusted TraceParts with the design, maintenance and hosting of its website, www.csr.fr. The website presents the company, offers all of the "paper" catalogs in PDF format and has an online store. The menu for downloading CAD models directs to the CSR space at traceparts.com.
We already had high reactivity for processing our customers' orders, in particular thanks to our large stock. The website has accelerated the procedure enabling customers to make requests quickly and with precision. We now are able to send standard material for an order if it is placed before 4:30PM on the website,
explains Marcel Dubois, who concludes:
There are two definite aspects in the service provided by TraceParts: the technical side, with the availability of CAD models and the marketing side with the visibility of our products. Both sides have met stated objectives. The reactivity of technical teams meets our expectations. The evolution of CSR is greatly linked to TraceParts' dedication and involvement.
For further information:
CSR website: www.csr.fr
CSR CAD data on traceparts.com: www.traceparts.com
Contact us: info@traceparts.com