The specialist solenoid actuator manufacturer makes 3D models of its core product range available

Mecalectro is the number one company in France for designing, manufacturing and selling solenoid actuators.
With a turnover of EUR 16 million and more than 3,500 customers, the company also features in the leading pack of manufacturers in Europe. It generates 30% of its turnover from exports, with the European countries and the US as the main destinations.
Mecalectro has 110 employees and is based in Massy, in the suburbs of Paris. Its range of solenoids, electromagnetic holders and shotbolts are deployed in three main types of application:
Property protection: safes, bicycles from bicycle sharing schemes, vending machines, access control systems, etc.
Personal protection: machine safety, fire safety, emergency exit control, elevator car locks, underground train doors, X-ray tables, etc.
Equipment safety: circuit-breakers, missile locking-on carrying beam, diesel engine control system, cabin seat security lock, etc.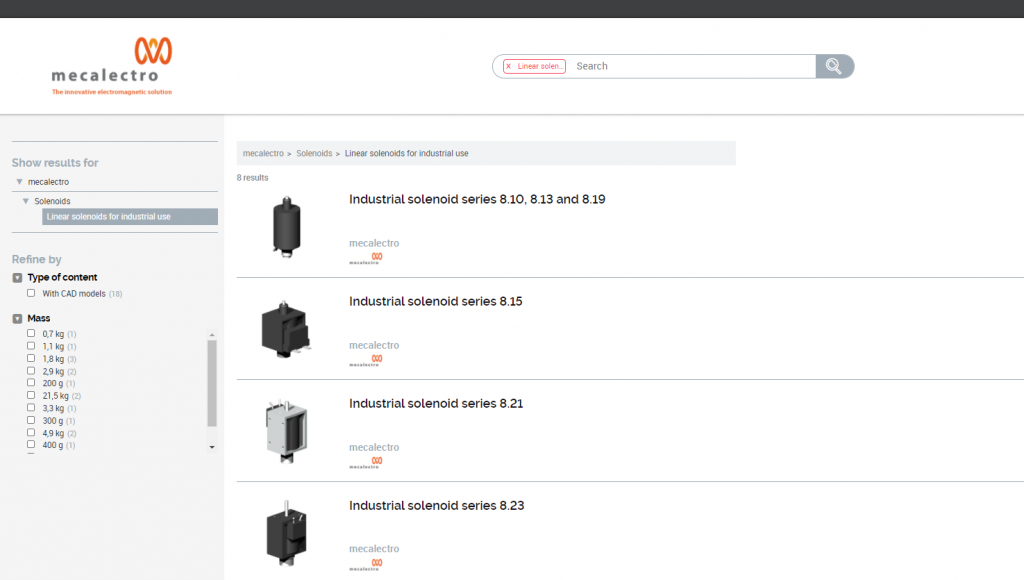 The main sectors supplied by Mecalectro products include aeronautics and defense, construction, medical and transport, not to mention manufacturers of machine tools and packing machines, as well as electrical appliances whose circuit-breakers are fitted with solenoids.
Components integrated early on in projects
2006 was the year when the partnership with TraceParts started, aimed at putting the 3D models online. Philippe Maire is sales manager for the north and east of France, as well as for Northern Europe and the United States. He explains the reason behind this decision:
Our customers are engineering firms that work for main contractors, subcontractors that handle complete automation products or straight construction consultancy firms.
The designers therefore need to access the 3D models very quickly at their offices. In fact, Mecalectro was receiving increasingly frequent requests for CAD files.
We weren't able to provide our 3D models in all the formats being requested. We therefore approached TraceParts, which already had a good reputation among our customers.
Catalogs produced from physical models
The demos carried out by TraceParts at Mecalectro persuaded the company to take the plunge. It decided to target this action at the core products in its standard range (linear solenoids, shotbolts and holders).
The company's turnover is actually split equally between catalog or slightly customized products and specific custom-made products.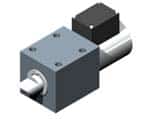 Mecalectro gave TraceParts the physical models for each component, along with the plans and catalogs so that they could be classified correctly, as Philippe Maire explains:
Standing out
The Mecalectro website (www.mecalectro.com) offers 3D views of its products. To download them, the designer directs its customers and prospects to the TraceParts libraries. In addition to models in the largest CAD formats in the market, customers can access the PDF pages in the Mecalectro catalog for each of the components on offer.
Apart from the good service provided to our customers, we have found with this partnership a way to make us stand out and give our company a dynamic image. This was quite an important argument influencing our decision. comments Philippe Maire
Commercial surprise
Our main objective – customer service – has been fully met, as has our position in relation to our competitors, mentions Philippe Maire with delight.
For further information:
Mecalectro : www.mecalectro.com
Mecalectro CAD data on TraceParts.com: www.TraceParts.com
Contact us: info@traceparts.com