Long-standing tradition as seal specialist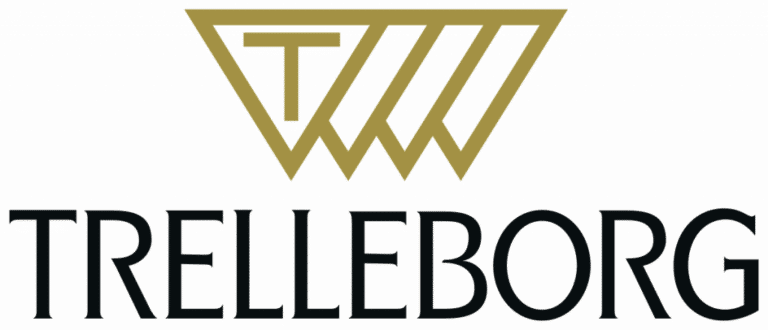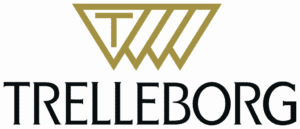 Founded in the early 1950s, Trelleborg Sealing Solutions Deutschland is now a business area within the Trelleborg Group.
Trelleborg Sealing Solutions develops, manufactures and markets polymer-based precision seals and associated systems, and is one of the leading manufacturers of seals.
There are over 400 workers employed at the company's headquarters in Stuttgart, Germany.
Their job is to supply customers quickly and reliably from a wide range of different sectors with high-quality seals, also allowing them to download the relevant CAD data.
Responding to market requirements
In 2002 Trelleborg Sealing Solutions saw an increase in the requests from customers who not only wanted to receive their seals, but also the relevant CAD data so that they could integrate these data in their designs.
It quickly became very clear to us that we needed to respond to the market's obvious demand so that we could continue to offer our customers the best possible service. Technical Documentation Manager at Trelleborg Sealing Solutions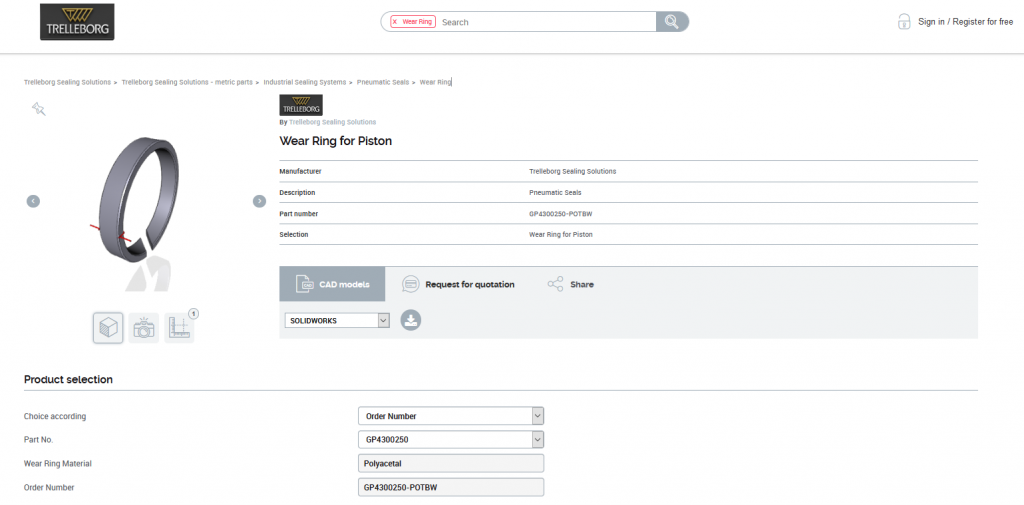 Trelleborg Sealing Solutions has chosen TraceParts as a partner for producing the online CAD catalog.
The requirements profile for the online product catalog with an integrated CAD service was then produced. On the one hand, the catalog had to be produced on both CD and the Internet with the company's traditional look and feel, while on the other, there were numerous technical requirements that needed to be met.
This meant, for instance, that component geometries had to be represented true to scale, right down to the last detail, instead of working, like they were often used to doing, with simplifications.
Furthermore, not only had the actual seal to be represented, but also the clearance, and when a change was made to a parameter, only the clearance should change, and certainly not the seal's geometry.
At the end of the selection process, the three members of Trelleborg Sealing Solutions' project team still had to decide between two companies that were considered suitable cooperation partners.
In the end up, it came down to a decision based on gut instinct. We had the feeling right from the start with TraceParts that not only could they meet our requirements very well, but that the 'chemistry' was right too. says Ingrid Wiedemann
With its head office in Amberg, in South-East Germany, TraceParts is a software consulting firm, offering a high level of expertise in component catalogs for the engineering and CAD sectors. The company is part of the Trace Software Group, a French company set up in 1989.
My TraceParts: the customized solution for customers with stringent demands
Once the decision was made to opt for TraceParts in July 2003, everything had to be up and running as quickly as possible, as Trelleborg Sealing Solutions' customers were already eagerly waiting.
With this, TraceParts staff got down straight away to creating CAD models for Trelleborg Sealing Solutions' products in very great detail, designing them so that users would be able to insert them later on in their designs just with the click of a mouse.
There is also the option for them to save the data on the hard drive of their PC, or have the data sent to them via email.
I especially liked the high level of flexibility and the service-oriented approach offered by My TraceParts right from the start. This offers our users the maximum possible freedom and ease of use. This is also true, for instance, of the database functionality that we wanted, where users only have to input the product numbers they want, and are given access to the required CAD data immediately without needing to search any further.
In spite of the numerous requirements that the TraceParts team had to implement, Trelleborg Sealing Solutions was already able to take delivery of the web-based solution by January 2004, and the CD was ready in April.
It also resulted in the Stuttgart-based company receiving a great deal of acclaim for its visually successful presentation.
The secret of My TraceParts' success is that this type of electronic product catalog is basically a solution tailored to every requirement, based on the company's individual corporate design. explains Christian Baumgärtner, TraceParts Managing Director
Ingrid Wiedemann also concludes on an extremely positive note:
Our cooperation with TraceParts couldn't be faulted really.
For further information:
Trelleborg Sealing Solutions website: www.tss.trelleborg.com
The Trelleborg CAD data on traceparts.com: www.traceparts.com
Contact us: info@traceparts.com