Clippard to offer engineers and designers 3D models of miniature fluid power and control devices.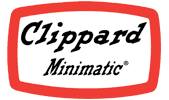 Wilton, New Hampshire, United States – June 16, 2009 – Precision fluid power and device manufacturer Clippard Instrument Laboratory, Inc is now using the TraceParts Internet service to provide a 3D online product catalog for engineers and designers. Clippard's customers will be able to select the right product for their needs and then download native 3D CAD models of the products into their designs.
Clippard Minimatics® are used virtually everywhere for control, interface, sensing, logic, and actuation functions. This broad range of applications spans a variety of industries including: machinery, packaging, textiles, medical equipment, animation, agriculture, material handling, mobile equipment, assembly, electronics, food processing, and many more. Special components designed for a customer's OEM applications are also available.
"Our customers were asking for 3D models of our products to include in their designs",says Jim Coshnitzke, Clippard's advertising manager. "The catch was they wanted the models delivered in a wide variety of CAD system formats. TraceParts allows us to satisfy those needs."

"Clippard has been providing precision fluid power and control devices to a wide variety of industries for over 50 years," said Bob Noftle, president of TraceParts, Inc. "They have accomplished an excellent reputation for high quality products and customer satisfaction that is known throughout the industry. TraceParts helps Clippard strengthen relationships with its customers by saving them time and helping them to make better design decisions faster than with paper-based catalogs."
About Clippard Instrument Laboratory, Inc.
The people of Clippard have many unique talents and abilities that result in a wealth of experience in all aspects of miniature pneumatics. Clippard's headquarters are located in Cincinnati, Ohio and their products are distributed worldwide through a network of offices in 30 countries and throughout the U.S. For additional information about Clippard please visit: www.clippard.com
About TraceParts
TraceParts is a leading digital engineering content company, offering customers progressive business solutions through powerful web based products and services. TraceParts helps customers improve marketing efficiencies by increasing the value of their existing digital product data. The TraceParts Online CAD portal www.tracepartsonline.net is freely available to millions of CAD users worldwide. For more information about TraceParts, please visit www.traceparts.com