TraceParts S.R.L. now directly supports the 50,000+ Italian CAD engineers and component suppliers already using TraceParts solutions.

St Romain, France – Feb. 23, 2010 – TraceParts S.A. announces the creation of TraceParts S.R.L. to support its extended Italian community of partners and customers. TraceParts S.R.L. is located in Reggio Emilia in the industrial heart of Italy and is led by Nino Mazza who has been distributing TraceParts integrated solutions and services in Italy for over 10 years.
"For many years we've been the leading provider of universal 3D Parts Libraries in the Italian market and we decided the time was right for us to reinforce our position here. We're delighted that Nino Mazza is leading TraceParts S.R.L. because he is bringing his vast experience to our fast-growing content business. We've known each other since 1999 and we know he's the right man for this challenge." explains Gabriel Guigue, TraceParts Corporate Managing Director.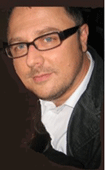 TraceParts has a very strong reputation in the whole CAD industry here in Italy. My goal is to now quickly expand the number of Italian component manufacturers publishing their product data on the free www.tracepartsonline.net content download portal. We believe it's just the very beginning of the 3D marketing era for companies that produce any type of components in the mechanical, electrical, aerospace, automotive, machinery, or tooling industries. And TraceParts will play a major role in this revolution." says Nino Mazza, TraceParts S.R.L. Managing Director.
TraceParts S.R.L. will provide local support, and global online visibility, to Italian component manufacturers for creating and publishing their 3D catalogs. Many leading suppliers such as: Asco Numatics, Blickle, Bosch Rexroth, Brevetti, Igus, Ina/Fag, Legris, Misumi, Schneider and Trelleborg, have already selected TraceParts for their innovative technology and effective marketing support.
About TraceParts
TraceParts is a leading digital engineering 3D content company, offering customers progressive business solutions through powerful web based products and services. TraceParts brings targeted and cost-effective market penetration to parts vendors, in all sectors of the industry. As part of the Trace Software Group founded in 1989, TraceParts develops and markets software solutions for CAD parts libraries, electronic catalogs and product configurators specially designed to meet the requirements of the mechanical industry. TraceParts helps customers improve marketing efficiencies by increasing the value of their existing digital product data. The tracepartsonline.net CAD portal is freely available to millions of CAD users worldwide, with more than 200 manufacturers' catalogs and 100 million CAD drawings and related technical data suitable for the design, purchasing, manufacturing or maintenance processes