Trophy for best driver and excellent overall placings in international races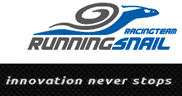 Amberg, Germany – August 27, 2013 – The team sponsored by TraceParts has been building again in 2013 on the resounding successes in Formula Student.
During the international student Formula SAE races that took place at Silverstone (England) between July 3 and 7, 2013, the Running Snail Team managed to hold its own with its race car for the 2013 season against a top-class field of competitors, comprising a total of 90 teams from all over the world.
The Snails were able to build impressively on their previous successes and secure an excellent 7th place overall with their race car that is, for the first time ever, powered purely by electricity.
Not to mention that Thomas Faltermeier was awarded the trophy for best driver for the second time in a row.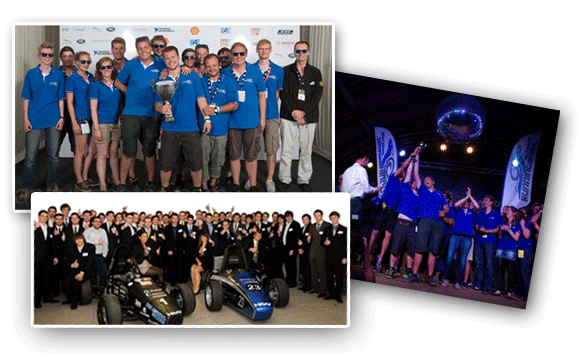 It was then on, with little pause for breath, to the Hockenheimring where racing took place between July 31 and August 4. A total of 115 teams from 33 nations competed here with their roadsters in the international race.
The Snails improved in Hockenheim even on their impressive result at Silverstone. An excellent 6th place overall confirmed once again their top-class achievements in the student engineering competition.
The highly motivated Running Snail racing team managed to achieve a great result with its innovative developments two weeks later, at the very last competition of the year, held at the CzechRing Circuit in the Czech Republic, gaining its just reward by taking a fantastic 1st place at the end of the season.
They also received the Safety Innovation Special Award from the TÜV Süd Czech organization for the best prepared roadster.
As a result of their excellent placings, the Running Snail racing team has been automatically selected for all three competitions next year.Students at the University of Applied Sciences Amberg-Weiden have been developing Formula Student roadsters since 2004, and have already achieved numerous successes with them. As the team's sponsor, TraceParts has already been a permanent fixture for many years.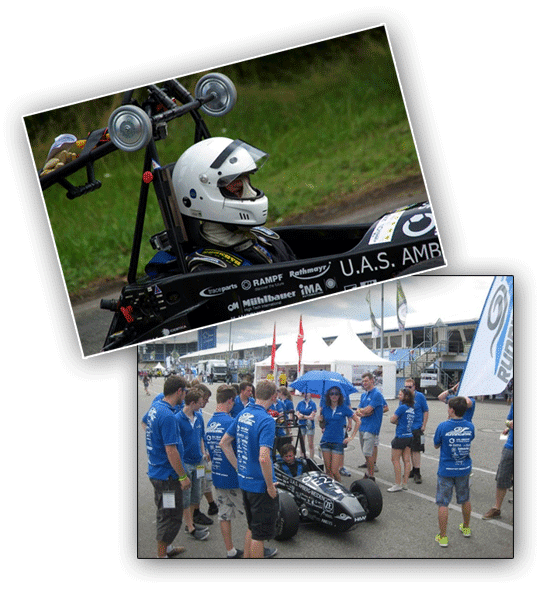 "It's really awesome to be able to witness how the team and its race cars have developed since the Snails were created. They've gone from the first vehicle, which raised a few smiles at races due to its excessive weight, to the current model where the vehicle's weight has been reduced incredibly, costs have been streamlined and it is totally powered by electricity. TraceParts is pleased to be able to support them in this,"says Christian Baumgärtner, TraceParts GmbH MD.
TraceParts provides the worldwide community of engineers and designers with an extensive source of technical data from more than 100 million products from hundreds of certified catalogs from component suppliers. This includes data in the form of native and neutral CAD models, PDF datasheets, specifications and acquisition data. They can be downloaded via an intuitive user interface. These data are available for free to registered users.
About TraceParts
TraceParts is an online engineering media company offering progressive business solutions through powerful web based products and services. TraceParts helps customers improve marketing efficiencies by increasing the value of their existing digital product data. The TracePartsOnline.net CAD portal is freely available to millions of CAD users worldwide. For more information about TraceParts, please visit www.traceparts.com