CAD drawings of the leader in industrial connections have been available for free download from legris.com Web site since 2001.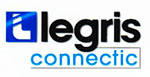 Saint-Romain, France, May 31, 2005 – In June 2001, Legris SA, the world's specialist in industrial connections, valves and fittings, decided to entrust its project for CAD drawing downloads from its www.legris.com site to TraceParts S.A., a publisher of Parts Libraries based in Normandy, as part of its aim to widen its target user group and consolidate its leading position.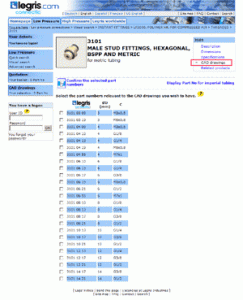 "Managing a download service for CAD drawings represents a huge workload for a component manufacturer: modeling and maintenance of drawings, management of the numerous CAD formats used, sending files, and so on. That is why two key points helped to sway the decision in favor of the TraceParts solution, the first being that its technology generates mechanical components in several CAD formats in record-breaking time, and the second being the modeling quality in terms of both the geometry and the information sent, especially the online Bill of Materials," explains Guillaume Tétard, Services to Customer Manager for Legris SA.
Thanks to TraceParts, Legris SA saves precious time, enabling it to focus on the critical stages of its activity, as well as provide visitors to its www.legris.com site with an efficient and modern high-quality online portal. It stands as a real e-business site that helps to optimize market knowledge, while opening up new prospects for canvassing strategies.
In a sector where service is increasingly the factor that makes all the difference, our online offering puts us in touch with an even wider group of users, emphasizes Guillaume Tétard.
After more than four years' experience, the overall result is more than satisfactory. Both partners agree that expectations have been greatly exceeded. The CAD download feature, through Legris online catalog, is a reliable and efficient multilingual service and covers all CAD systems on the market.
Legris SA consequently stands out with its online site, which has become "a benchmark in our business" in terms of both the content and form, according to Guillaume Tétard. In addition to offering visitors to the website high-quality CAD files, the download service has proven to be an effective tool for honing the company's competitive edge. Some site users have become Legris SA customers after benefiting from the service.
It also increases the loyalty of site users towards Legris products; satisfied with the online service, they know straight away where to go for industrial fluid connection solutions.
We are obviously very proud of this partnership with one of the manufacturers whose CAD drawings are the most in demand from consultancy firms, explains Gabriel Guigue, Managing Director of TraceParts SA. It enables the thousands of people using our CD and Internet library to save precious time in their design work, while providing Legris with a wider distribution base and a higher profile. It is clearly a win-win situation for both sides.
About Legris SA
The extensive and diversified offering from Legris Connectic is aimed at a high number of industrial sectors in the low and high-pressure markets.
With sales subsidiaries in Europe, America, Asia and Oceania, linked by an expert network of more than 1 000 official distributors, Legris Connectic provides you with the close relationship that you have come to expect with local product services, consultancy and logistics, wherever you happen to be in the world.
Legris Connectic, the inventor and leader of instant low-pressure connections, is actively pursuing a sustained research policy to continually offer you new ranges with extended applications. The aim is the same every time: design, develop and produce the connections solution that will give your innovations the necessary added value. For further information on Legris SA, refer to the www.legris.com site.
About TraceParts SA
TraceParts S.A. is a leading software company which belongs to the Trace Software Group, founded in 1989 to develop and market original solutions to help CAD users to increase their productivity through both Online and CD-based Parts Libraries, e-catalogs and product configurations.
Thanks to its subsidiary web2CAD TraceParts GmbH, known worldwide for its powerPARTS library, TraceParts is one of the most extensive and widely used CAD libraries in the world, with more than 180 component catalogs and 80 million CAD drawings available to the 260 000 people using its powerPARTS on Web and tracepartsonline.net Internet portals.
For further information on TraceParts, refer to the www.traceparts.com.