EDS Technologies PVT. LTD. to offer TraceParts Software in India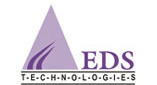 BANGALORE – July 31, 2003 – EDS Technologies Pvt Ltd., leading PLM Solution provider in India, announced today their strategic Master Distribution Partnership with TraceParts S.A., France, developers of TraceParts parts catalog software. According to the terms of the agreement, EDS Technologies Pvt. Ltd. will distribute TraceParts, parts catalog software in India.
TraceParts is a standard parts library software, which helps the designers to rapidly access the international standard and manufacturers components. The TraceParts product completely eliminates the time consuming process of finding and modelling international standard and manufacturers' components. The time saved in this way allows the designer to spend more time on the more critical stages of the design process. TraceParts delivers more than 3000 different types of the standard parts and 2 millions of the most commonly used components in mechanical design from more than 50 manufacturers' catalogs. TraceParts works with all the main CAD packages including CATIA, Pro/ENGINEER, SOLIDWORKS, Unigraphics, Solid Edge, Inventor, Mechanical Desktop, AutoCAD, TopSolid, think3, ACIS.
"We are very pleased to have EDS Technologies Pvt. Ltd. as our Master Distributor for India," said Gabriel Guigue, Managing Director of TraceParts. " With EDS Technologies' being the leader in the CAD/CAM segment in India, our customers in India are getting productivity solution which compliments their existing CAD."

"We're pleased to offer TraceParts to our customers as it increases the productivity of the Designers ", said S. Senthil, Vice President of EDS Technologies Pvt. Ltd.
About EDS Technologies Pvt. Ltd.
EDS Technologies Pvt. Ltd. established in 1995 are a leading provider of CAD/CAM/CAE and Engineering Simulation solutions in India. EDS Technologies primary line of business is to provide total engineering solutions ranging from Reverse Engineering to CAD/CAM/CAE and Virtual Prototyping to Indian industry. EDS Technologies provides total solutions in the areas of Reverse Engineering, conceptual design, mold & die design, CNC programming & simulation, finite element analysis, Scheduling, factory floor layout simulation, Robot simulation, Virtual Reality, Ergonomics and Real-time Visual simulation. EDS Technologies is recognized and appreciated for its efforts and focus in addressing the market requirements. With 6 branch offices and nearly 100 member sales and support team across the sub continent EDS Technologies are successful in having almost all the Automotive, Aerospace companies including most of their tier1 and tier 2 suppliers as its customers. For more information, contact EDS Technologies Pvt. Ltd, website :www.edstechnologies.com
email : info@edstechnologies.com or phone: +91(80) 5514338 / 5514339.
About TraceParts
A subsidiary of the Trace Software Group, TraceParts S.A. provides the ideal link between manufacturers and drawing offices. The application offers a unique solution for the distribution of component models and associated information. TraceParts CD is an extensive component library and is completely integrated into the main CAD platforms. For further information regarding the Trace Software Group, TraceParts S.A. or the TraceParts product line please refer to our internet site at : www.traceparts.com
TraceParts is a trademark of TraceParts S.A.
All other trademarks are registered trademarks of their respective owners.
For more details :
Gabriel Guigue
TraceParts S.A.
Tel +33 2 32 79 44 38
www.traceparts.com