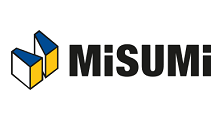 What made you decide to look into Online Marketing Services?
MISUMI is constantly on the lookout for opportunities to improve the service it offers its customers. To ensure that customers could find information about the new products and services on offer at MISUMI and about us in general anywhere on the Internet, we looked for a platform to enable us to create added value for our customers. The prominence and reputation of TraceParts make it easier for MISUMI to reach potential customers.
What objectives do you want to achieve with your marketing projects?
MISUMI has already run numerous email campaigns in collaboration with TraceParts. We wanted to use them to offer added value to our potential customers, improve our service, and use this well-known platform to attract strong-selling, established customers.
What finally made you choose TraceParts? Which factor swung the balance?
This is based on the reputation and prominence of TraceParts and the fact that it belongs to the international Trace Group. Given that several million designers use the platform and receive the TraceParts newsletter, there is a very good chance of reaching potential customers this way. We saw this as an opportunity for MISUMI and took advantage of it for ourselves.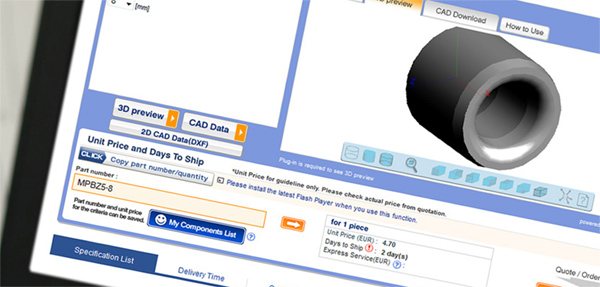 Could you quickly describe the projects you have worked on with us and the timeframe involved?
MISUMI has occasionally run email campaigns with TraceParts. This allows MISUMI to benefit from high-quality recipients featuring in the TraceParts contacts database. The last campaign focused on locating pins. Before sending out any material, we make sure that the recipients belong to the MISUMI target group and are interested in the focus product, based on previous downloads of CAD data from TraceParts. This means that potential customers only receive information that they are interested in.
How would you rate the quality of the services provided by TraceParts?
We have been very happy in the past with the service provided by TraceParts. We received, on request after a short period, an offer to carry out an email campaign, which we ran without any problems. We could also set the date for sending out the material ourselves and had a free rein in designing the HTML. A very positive message was communicated. Once the campaign was over, we also received a detailed evaluation.
What kind of results have you obtained on your projects with TraceParts?
Thanks to its collaboration with TraceParts, MISUMI can reach a higher number of potential customers, thus enabling its reputation to spread. The email campaigns enable us to increase the level of interest in our products and achieve a higher number of visits to the MISUMI homepage and the online shop.
Would you recommend TraceParts and our services to other companies?
As we have had nothing but positive experiences in our collaboration with TraceParts, we can unreservedly recommend TraceParts to others.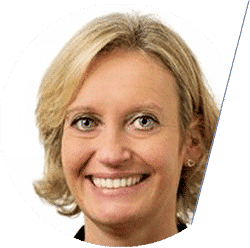 Elisa Bollini
Marketing Manager
MISUMI Europe GmbH