Hinges for industry given a higher profile with the success of TraceParts

PINET, a family-run company for six generations, specializes in the manufacture of hinges for industry.
The company went into business in 1840, making metal reeds for organs and harmoniums, but began focusing on articulated parts -especially piano hinges – in 1923.
From articulated locking parts (locks, latches, etc.) to gripping and moving components (handles, slides, etc.), the company has expanded its range of products and succeeded in branching into the industrial market by supplying standard or custom-designed parts in small and medium production runs.
PINET parts are used in civil engineering and agricultural machinery, trucks, industrial vehicles, rail transport, and much more.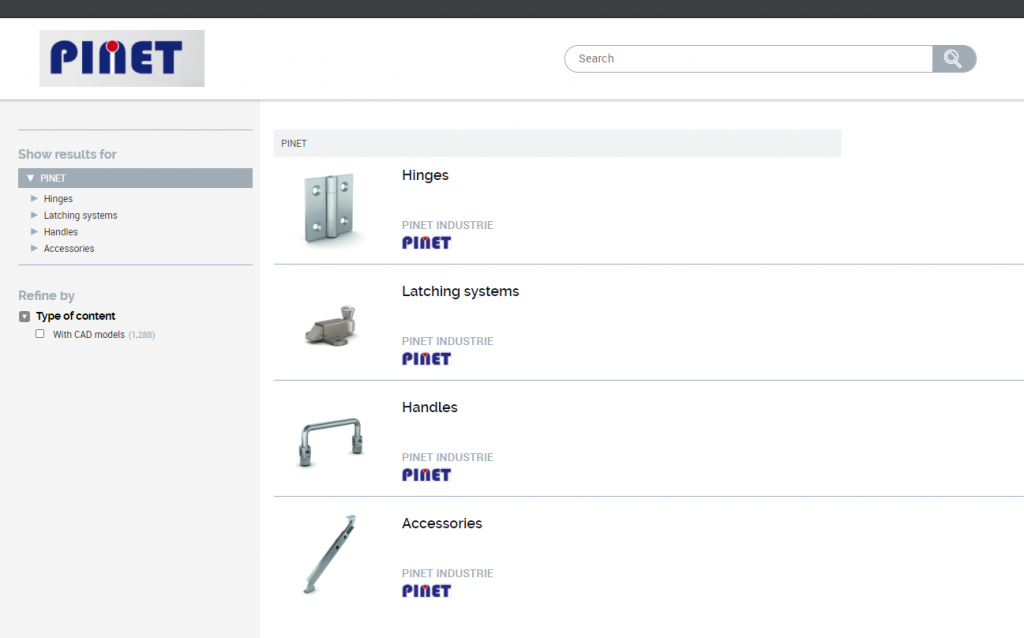 The company's logistical platform and production plant are based in Chaulnes in Picardy (northern France). The company's headquarters, sales activities and engineering department are in Roissy, northern Paris.
PINET also distributes hinges for German manufacturer DIRAK, which are primarily designed for safe doors and electrical cabinets.
It generates nearly a third of its revenues from exports and sells through two subsidiaries in Great Britain and Germany, and a network of exclusive agents and distributors.
Making customer service the priority
Early into the new millennium, PINET chose supplier web2CAD – a German company taken over by TraceParts in 2004 – to produce the 3D libraries for the parts in its catalog. The catalog now features over 2,000 parts.
Pierre Emmanuel Bernard, Chief Marketing Officer at PINET, explains:
In the beginning, one of our main thoughts was the extra service that we could give customers by offering 3D parts libraries, since they were increasingly using CAD software and often had to work our parts into their assemblies.
From A to WWW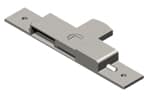 TraceParts organized and modeled the entire PINET catalog and uploaded it to its download portal at www.TraceParts.com.
« The teams at TraceParts are quick to respond and deliver high-quality work and support », adds Pierre Emmanuel BERNARD.
The relationship of trust has led us to asking them to create our own website incorporating our product catalogs.
Not forgetting future customers
Nearly 60% of all PINET models downloaded are done from the TraceParts portal. concludes Pierre Emmanuel BERNARD
The PINET website is getting ready to enter new territory in online marketing with the arrival of an e-catalog and the option of buying directly from the web.
For further information:
Pinet : www.pinet-industrie.com
Pinet CAD data on TraceParts.com: www.TraceParts.com
Contact us: info@traceparts.com