How to build an effective online industrial product catalog?
---
The launch of a new product catalog is a genuine challenge for Product Managers.
From the design and promotion of the catalog to putting it online, each step has a direct impact on whether the catalog launch is successful or not, and therefore on the company's revenues.
There are many solutions available, but first you must ask yourself the right questions.
How can you get a good understanding of buyers' expectations?
And how can you identify the right distribution channels?
Or, how should you promote your product catalog?
These are the questions we will answer in the e-book on "How to launch your product catalog with success".
---
Table of contents:
Introduction
4 prerequisites to ensure the launch of your product catalog is a success
Understand buyers' expectations
Have a good understanding of your market
Identify the right distribution channels
Prepare your promotion well ahead of the launch
3 steps to ensure the launch of your product catalog is a success
1: Model your product catalog
2: Put your product catalog online
3: Promote your product catalog
How does TraceParts support component manufacturers for the launch of their product catalog?
A final word
"Component manufacturers: how to launch your product catalog with success" guide.
Download the guide free of charge in PDF format!
---
INTRODUCTION
As a Product Manager for a manufacturer or distributor of industrial components, you know that the launch of your product catalog is an effective way to boost your sales. You have a very specific target audience.
As a consequence, to reach these qualified contacts, and then turn them into customers, you need to be credible, visible and responsive.
However, at the moment, your website only provides technical documentation and little or no CAD models.
Your customers spend time on your website to look through your catalog and then ask for a sample of the part, or retrieve all its technical data.
After that, your products are probably purchased or integrated in design projects.
However, you undoubtedly realize you could significantly reduce the length of this process by making CAD models of your products available online on the web, by choosing to publish your catalog in an online library, or directly on your website using an API or even a specific mobile application for iOS and Android.
You could also consider creating your own navigation, configuration, 3D display and CAD download interface using web services.
Let me explain this further.
4 prerequisites to ensure the launch of your product catalog is a success
Understand buyers' expectations
Of course, paper catalogs are never far from hand if design offices need to check a few part references.
However, since component manufacturers started publishing their CAD models online,designers now spend a lot of time surfing the web in search of the certified CAD models they need for their designs.
If the designers find the part they are interested in (in the right format), this is time well spent, because they do not have to re-draw the part before integrating it in their project design.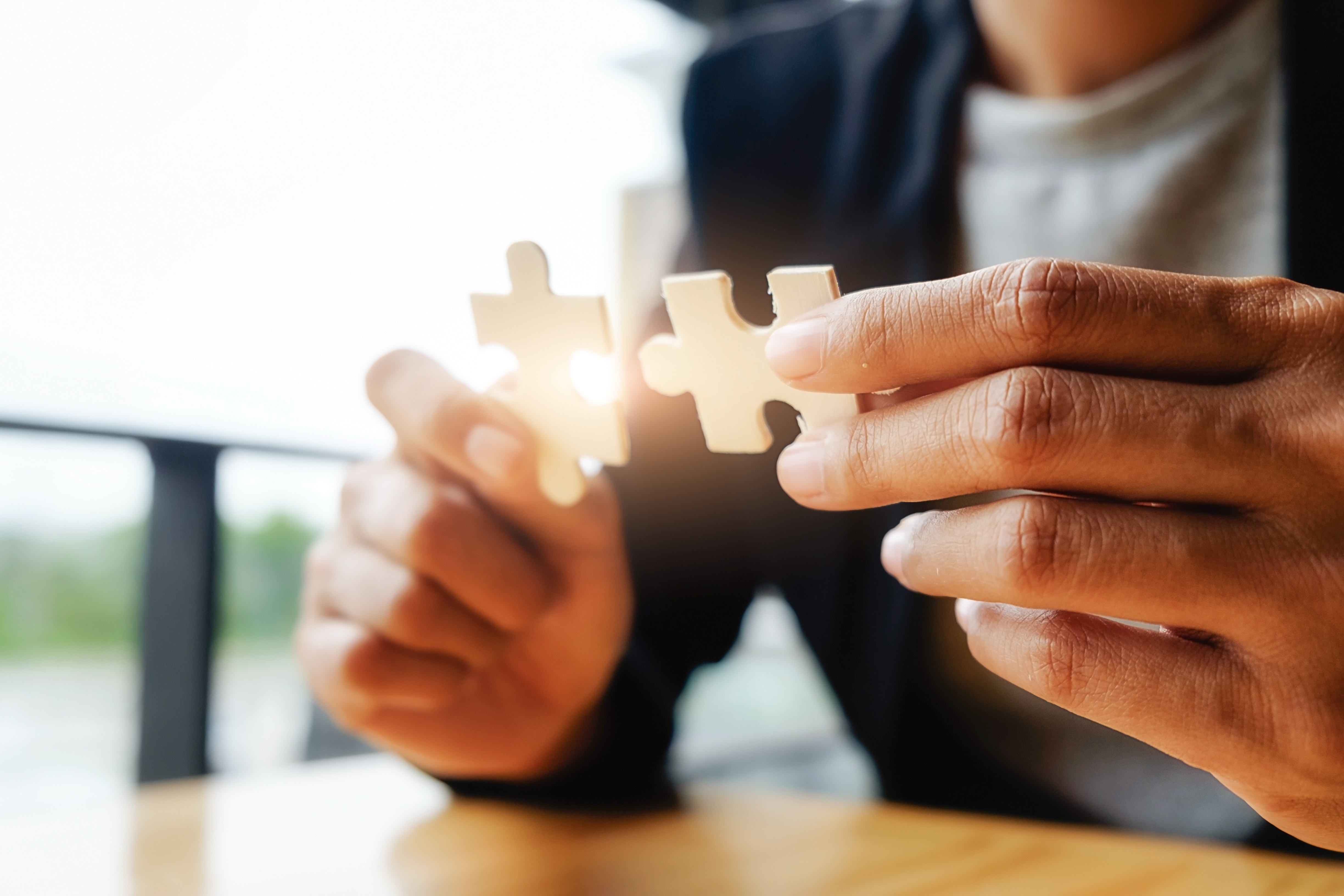 That is why final buyers are very demanding; they want 3D files to be available in the right CAD format, because productivity is a key priority.
If you want to fully appreciate your customers' expectations, you can put an online survey system in place, using tools such as SurveyMonkey, Drag'n Survey, Google forms, etc.
This kind of survey enables you to find out what your customers really think of your new product catalog: what they like, what they do not like, and if they prefer it to your competitors'.
Have a good understanding of your market
To successfully launch your product catalog, it is vital you understand your customers' needs, but also the practices, strengths and weaknesses of your competitors.
The first step involves establishing a list of your competitors. There are direct competitors, who sell the same type of products as you, but also new players that you must also monitor.
How can you find the requisite information to establish a reference base of the competition?
You can choose 4 solutions to analyze your competitors:
• Market studies conducted by independent public or private bodies. These studies can sometimes be too general and not truly adapted to your expectations.
Or Specific studies carried out by trade associations or business federations
• Financial information about competitors who provide financial data and legal information.
Or Information available on the Internet, the competitor's website, social networks, the press, the opinions of sales people or customers.
You can also get information about competitors by going to the trade fairs they take part in, or by ordering samples of their products
Make sure your have various, reliable sources of information. The best solution is to cross-check the different sources of information and take the most recent information into account.
What information should you look for to create your reference base of competitor information?
Different themes needs to be analyzed:
The content of their offer (type of products, number of references, number of product families, etc.).
The Distribution channels used for their products (e-shops, distributors, etc.).

The Price positioning (the highest price, the lowest price and average price)

The Product positioning (quality range, strengths and weaknesses of their products)
Based on the analysis carried out, you can then position yourself in terms of the competition.
You can adjust your strategy to position yourself at the same level as your direct competitors by adjusting your prices, developing new services or choosing to diversify your offer and putting a different communication strategy in place.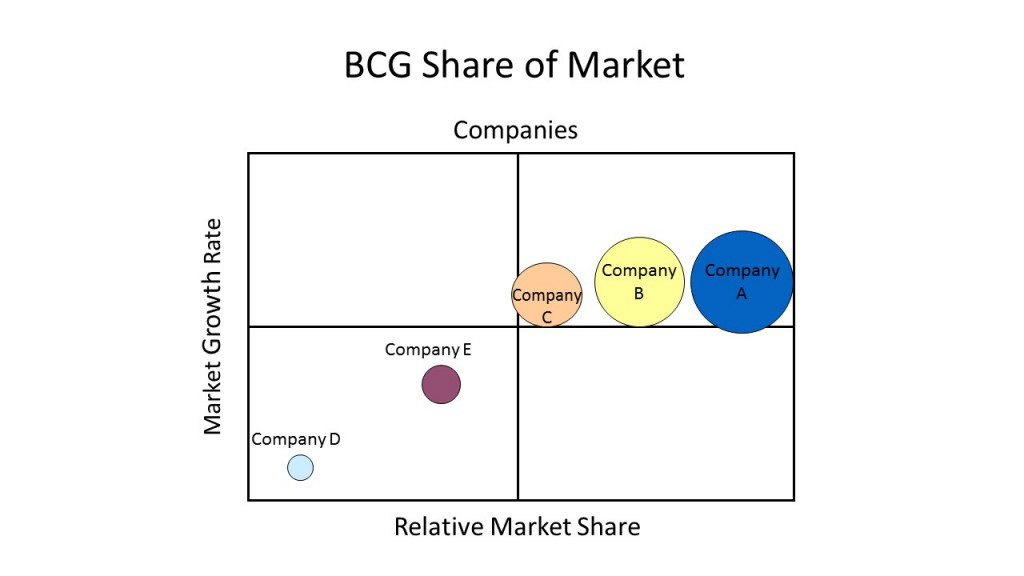 Once you know your market inside out, you must then identify the right distribution channels.
Identify the right distribution channels
Your website
A good marketing strategy does not always start with your website but it will always end with it.
It is a key distribution channel in digital marketing because, in addition to presenting your content, the various sections of your site (the "About Us" page, the "Case Studies" or "Our Services" page) reflect your marketing strategy.
In other words, your site needs to be focused on the buyers (and meet their needs), and not just focused on you!
Specialist industrial magazines
Whether in print version or online, specialist magazines are always looking for high-quality content. You can submit an article to industrial magazines and websites that publish content that relevant to your customers.
Social networks
Each social network – Facebook, LinkedIn, Twitter, Google Plus – has its little differences, and it may well be that you will not get the same followers or contacts.
Sharing unique content that corresponds to the strengths of each platform allows you to stay on top in the eyes of industrial purchasers, whatever the type of user.
Newsletters
The two elements above can be sources for a newsletter.
A simple message to customers or potential customers informing them about a new press release, the publication of a white paper or a customer case study will be seen as a positive initiative and help you increase your response rate – a key benefit of content marketing.
An industrial advertiser's website
There are many websites on which you can buy advertising space, such as banners.
The website of an advertiser in the industrial sector can quickly become "the place to be," depending on the site's audience (number of visitors and type of the visitor).
Prepare your promotion well ahead of the launch
To ensure the successful launch of your product catalog, you must work on your visibility well ahead of the actual launch date.
The communication plan must be implemented upstream to differentiate you from the competition. There are many tools you can use!
Step 1: conduct a review of the situation
It is better to fully analyze the context of the project, before starting to create communication tools. What is the current situation and how do you want to orient your communication?
Analyze the overall context of your project.
Questions to ask yourself

Actions to be carried out

Who are the
stakeholders?

What budget is allocated to communication concerning the new catalog launch

How much time can you devote to it?
Who will you need to involve in the project?

What are the human and material resources available?

What are the potential constraints,
Opportunities, limits to be taken into account?

Identify the internal and external stakeholders

List all of them
Analyze them


If this is not the first time that you have had to promote a new online catalog, assess the effectiveness of your previous actions.

Make a list of the different communication channels at your disposal:
meetings, intranet, website, emails, etc., and a list of the resources available: budget
number of people working on the communication side of the project
Establish a SOAR analysis
The SOAR analysis
Strengths

Aspirations

What are the strengths of your company and your catalog?

Examples: a wide range of products, high quality products, company established a long time ago, etc.

What is your target objective with this project?

Examples: increase sales, increase
turnover, raise the company profile

Opportunities

Results

What, or whose, support do you need to communicate about the launch of your catalog?

Examples: the technical department, the sales department, your website, your partners…

How can you measure results to see if you have achieved the objective?

What tangible elements enable you to measure results?
Examples: compare the results of the previous catalog launch with
the new launch, set an initial goal that is a little more ambitious than that achieved previously and compare the results after the launch of the new catalog.
Step 2: define the targets
In step 1, you defined the stakeholders involved in the release of your product catalog. Using this list, you will be able to establish a target segment and fine-tune it according to their areas of interest..
There are two types of target.
The marketing target and the communication target. The marketing target answers the question "who do we want to sell my product catalog to?"
whereas the communication target answers the question "Who do we want to talk to about the new product catalog?"
These two types of target have 3 levels: the first one is the Core target. It's the priority audience to reach (for example, engineers in the mechanical sector).
Main target: potential customers that may be interested (for example, designers, engineers, etc.)
Secondary targets: journalists in the specialist press, retailers, industrial purchasers, etc.
Step 3: understand your targets
In industry, purchasing decisions are complex and involve more than five people on average at different stages of the cycle.
Industrial buyers are one of the main targets you need to convince because of their significant influence on decisions.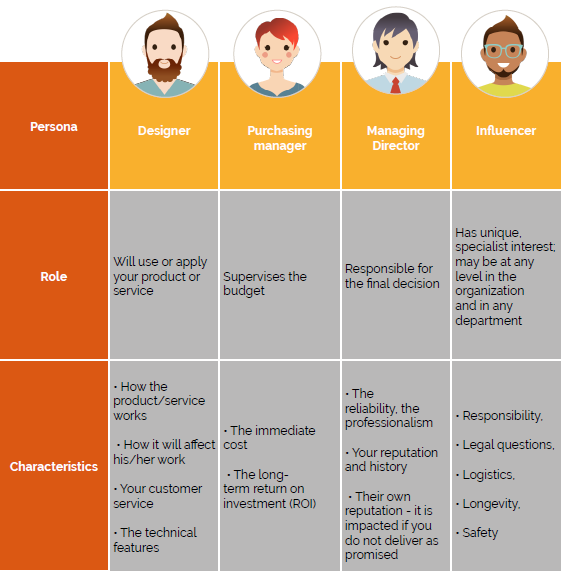 Step 4: the type of content you can provide your targets with
If you have got this far, you obviously understand that content marketing is capable of influencing buyers at each stage of the purchasing process.
Earlier, we established that it is essential to determine who you want to reach, why and through which channel, before looking at the content.
Now that you know "why", it is time to look at "how". There are various essential elements that make up a content marketing strategy:
Micro-posts (Twitter, LinkedIn, news on your site, etc.)
These are short but relevant pieces of content: original thoughts, opinions on important subjects for you and your industry.
For example a manufacturer could share information about a new sheet-metal cutting technique, or talk about innovations in a particular sector (such as aeronautics, the petrochemical or car industry).
Articles (blog articles, guest posts, articles in the press)
This is the best way to highlight your know-how, using an accessible format. If you manufacture heat recovery systems or components, you can write about their role in new energy management programs.
A blog article such as "The top 5 uses of the water jet cutting" establishes you as an opinion leader and remains relevant for months, or even years.
Customer testimonials
Buyers want to be able to trust the suppliers they work with. Customer success stories can reassure them and give them peace of mind, while highlighting your capabilities.
These can be complete case studies, videos or simple quotations.
Press releases
Are you extending your factory? Have you purchased new machines? Are you involved in charity work or other events?
All this is good content for press releases. This information can be published by specialist magazines or other content publishers.
Videos
Virtual tours of factories, product demos and technical advice are all good subjects for videos.
You could also film a Q&A session with your Department Heads about major trends in your market, or the key issues facing your buyers, such as the topic of e-commerce in industry, for example.
Bear in mind that short videos – 1 to 3 minutes – are the most effective.
White papers (ebooks)
This is where you can express your cutting-edge expertise. You can explain how a new type of machining technology can have a positive impact on purchasing costs for customers.
If your company has a strong sustainable development focus, you can describe the end-of-life uses of a particular component or the ecological footprint of a specific process.
3 steps to ensure the launch of your product catalog is a success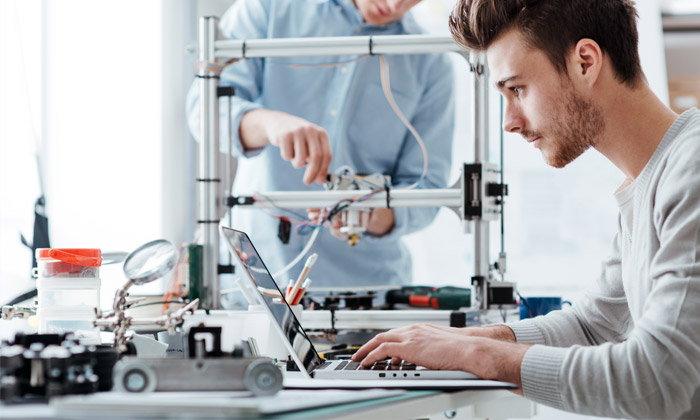 1: Model your product catalog
Whether you have 3D CAD models and 2D views, technical data, or specific native models, several possibilities are available depending on:
the data you have: existing 3D models or not
the product selection method:
– Simple selection: the product selection is made using a simple selection table presenting X columns representing the different characteristics for the criteria displayed and Y lines for the different product references proposed.
– Selection with multiple options (also called "configuration"): the product selection requires several tables or lists of criteria to make it possible to select a product reference.
the time that you want to invest: whether you are willing to publish your catalog yourself or want to subcontract the creation of your catalog.
Practical cases: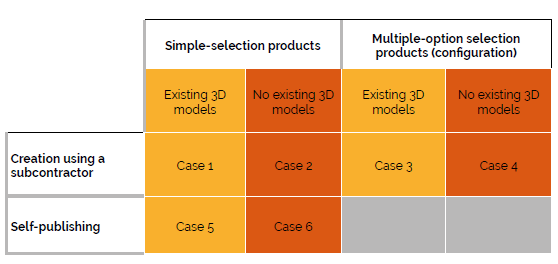 Case 1: If you have products with a simple selection mode and existing 3D models.
This is one of the best situations because, since your CAD models already exist, the subcontractor only needs to "build" the catalog and not model your components. This saves considerable time.
You will be asked to provide the technical data for the products that you want to publish as well as the 3D models of your products.
You can also provide photos and associate a catalog page with a product, a drawing with dimensions, etc.
A test procedure will then be carried out by a technical team to check the validity of the models in a multi-format generation context.
Building the catalog and publishing will be very quick in this case.
Case 2: If you have products with a simple selection mode but NO existing 3D models.
In this case, the subcontractor must use his modeling technology to create the 3D models of the products. According to the need, the models can be* parametric or not.
Any plans needed to understand the geometry must be given to the subcontractor, as well as the dimension tables.
Once the 3D models have been created, the catalog is ready for publication.
*Geometric model defined in a generic size based on entities with variable geometry, whose sizing is managed by the different dimensional parameters of the product.
Case 3: If you have products that use a multiple-option selection mode and existing 3D models.
To remain faithful to all the product selection options, the subcontractor must be able to manage the different options and restrictions that are specific to each product.
If these multiple options do not have an impact on the external geometry of the product, several product references may share the same 3D geometry;
in this case, it is possible to combine the configuration and import of a STEP file, which means you do not need to create the 3D models, if you already have them.
Case 4: If you have products with multiple-option selection but NO existing 3D models.
The subcontractor must create the geometry of the product (essentially parametric) for this type of configurable product.
Any plans needed to understand the geometry must be given to the subcontractor, as well as the dimension tables.
Case 5: If you have products with a simple selection mode and existing 3D models
The «Smart-Publishing» solution may be perfect for you!
What does this involve?
It is an online method for creating catalog data that allows you to build your product selection table and to specify the 3D model linked to each product reference.
After a test phase that enables you to check the content created, you can publish your products.
The creation of content by "Smart-Publishing" can be done using 2 distinct methods:
– inputting data directly into the "Smart-Publishing" interface
– importing a simplified template that you have completed beforehand
Case 6: If you have products with a simple selection mode but NO existing 3D models.
Again, the «Smart-Publishing» solution may be perfect for you.
Creating a catalog without 3D files is possible using Smart-Publishing, while nevertheless enabling you to publish data technical descriptive data
of products, photos, technical documents.
2: Put your product catalog online
Now that you know all about how to create a catalog of 3D products, we will go through the different options available for the launch of your product catalog and the publishing of your CAD models.
We have selected three solutions.
1- Publishing your 3D product catalog in an online library
If you are a component manufacturer, you undoubtedly know that demand for 3D CAD models is growing rapidly.
That is why it is essential to provide your customers with detailed technical information about your products, including 3D files in multiple CAD formats so that your products can be selected as early as the design phase.
Publishing industrial components in an online library enables designers to configure even complex products, without necessarily mastering 3D software or having extensive knowledge of the products.
It is a simple and effective solution that has several advantages.
It enables manufacturers of industrial components to be seen by their target audience, to display their products using a 3D viewer, to benefit from a technical support, to provide their contact information so that users of their products can ask for quotes, or to compete with manufacturers of similar product categories already present on the platform.
2- Adding CAD models to your website
Manufacturers may choose to publish their CAD models directly on their website, complementing the fact they have published content in an online library.
There are several integration solutions that depend on the configuration complexity of the products to be published.
The first level of integration, somewhat basic, is to create a web page that is independent from manufacturer's website.
The manufacturer can thus create back-links, in other words a link to the page from the manufacturer's site, so that visitors who consult his company website can access the models.
All the manufacturer's CAD content becomes accessible via a simple interface (customized with a logo) offering the same technical characteristics as the online library.
The second level of integration, a little more technical, may require the services of a web developer. This solution involves integrating the CAD models directly in the manufacturer's website.
The third level of integration makes it possible to completely customize the manufacturer's web interface.
In this case, the manufacturer's web team will have to provide all the necessary documentation in order to integrate the various web services and create a single interface.
These web services make it possible to display the CAD data using the manufacturer's graphic charter, in order to retain the graphic identity.
The manufacturer can then choose what type of content he wants to integrate in his website.
3- Presenting your products via a mobile application
Design professionals are not an exception to the rule in terms of the growing trend and demand for mobile applications.
Even though their main work tool is still the desktop computer, designers are not totally closed to the mobile tools.f
According to a recent survey conducted with the users of TraceParts CAD-content platform:


Websites obviously remain an essential tool but are they sufficient in this age of smartphones and tablets?
Mobile devices and applications are more practical and easy to use and make it easy to display Word or PDF documents.
They are also more user-friendly and can be a great way to present your products at a show or a business meeting.
3: Promote your product catalog
Once the content of your catalog has been modeled and put online, it is now time to deal with the product promotion.
You have several solutions are at your disposal. We will look at all the main techniques available to increase the visibility of your online catalog.
On your website
You can highlight your new product catalog on the home page of your site using a banner.
Or you can use an article or a specific page to describe the advantages and the content of your online catalog.
Via a newsletter
You can inform your contacts by sending a newsletter to your prospects/customers or to an external database of contacts. Two types of content can be highlighted in a newsletter:
On social networks
Everything is designed to be able to share your catalog easily.
A simple copy and paste of the hyperlink to your catalog on a social network is enough to make people aware of your catalog directly on the page of the network you have chosen to use.
Via advertising on specialist platforms
If you want to broaden your target, you could try "display" solutions.
What does the idea of "display" refer to? In advertising, "display" refers to digital advertising that uses graphic elements or videos.
An advertising display used to be simply called "internet advertising" or "online advertising".
The principle is simple. Websites that want to earn the money through advertising have a space on their page(s) devoted to advertising banners. This space can have several formats.
Promote your catalog via email campaigns
To complement your strategy, email campaigns are a great way of directly targeting your audience and letting them know that your new catalog is finally available.
You can develop your HTML file by yourself and then send it via a email platform such as Sarbacane, Sendinblue, MAILCHIMP, Getresponse…
There are also marketing agencies specialized in sending of email campaigns. In this case, you do not need to look after drafting the message and sending the emails.
How to choose the software for your email campaign?
How does TraceParts support component manufacturers for the launch of their product catalog?
Customer case study: INA FAG SCHAEFFLER
The Schaeffler Group is one of the world's leading integrated automotive and industrial equipment manufactures.
The company is acknowledged for irreproachable quality, exceptional technology and innovation. Schaeffler is one of the leading family-owned European technology companies.
It has approximately 170 sites in 50 countries, a global network of production units, research and development centers and sales companies.
Sales were not a problem for INA, a brand of the Schaeffler Group. What concerned Norbert Winkler, Vice President of Supply Chain Management and Industrial Aftermarket Services at Schaeffler, was particularly the customer service.
Indeed, Group provides a complex range of components that sometimes need expert consulting support.
We want to offer our customers every possible service concerning our components, so that they can work quickly and efficiently.

Today, design engineers essentially design their plans in electronic format. That is why a machinery component manufacturer has to make their plans available, so engineers can insert them directly in their designs and rework them easily in their CAD system.

Thanks to TraceParts, we managed to achieve our goal, i.e. to propose a global service for our products.

We don't expect potentiapo manuf customers to find out about INA just by surfing the Internet.

However, there is a significant chance a web user will find INA through the TraceParts portal.

So, in TraceParts, we found the perfect distributor.
The direct insertion feature and international visibility were decisive criteria behind our choice.
Since the Schaeffler Group is present throughout the world, it was essential that the future service provider ensured the products were visible at an International level.
The traceparts.com CAD-content platform offers several languages.
Therefore, INA was able develop its profile and visibility on the Japanese, Chinese and American markets.
The direct insertion function was a key criterion when deciding on the choice of service provider.
The feature allows you to import the technical plans of components into the most-commonly used CAD systems, such as Pro/ENGINEER, CATIA V5, SOLIDWORKS and AutoCAD.
Since it is inserted directly in the CAD software, customers do not even need to download or save the file temporarily on their desktop. That is such a valuable feature!
With many manufacturers, customers have to ask for the drawings by email, which naturally takes a significant amount of time.
Internal management of data and the programming of 3D models: time-consuming activities
Several years ago, INA decided to convert the 2D plans of its components into electronic format and publish them on the web.
The aim of the company was to help customers and employees to save time. But the company realized that publishing its data in 2D was not enough.
More and more users wanted CAD data in 3D.
Consequently , INA created 3D models and made them available for download on its website.
As soon as they went online, the result was incredible; they received between 6,000 and 7,000 requests a day!
TraceParts, the ideal distributor?
To create Schaeffler's 3D models, the developers at TraceParts were faced with a real challenge.
How could they highlight potential conflicts between components?
The answer was simple.
However…the connection points between the various components had to match 100% and the whole of the bearing had to be described in detail.
Establishing dialog between the customer and the modeling department was essential for addressing critical questions: What does the model look like and what category should it be classified in?
A template was created for each range, then the parameters were entered accordingly. In all, 300 ranges had to be processed.

Thanks to direct collaboration between the project managers of INA and the programmers at TraceParts, everything went smoothly.

We were particularly impressed with the performance of TraceParts regarding the treatment of complex spherical cylindrical models.
INA is really satisfied with the results obtained by integrating design data, which has led to a marked increase in the number of downloads.
A Final word:
If I had to summarize this guide in one word, I would say CONTENT.
Your content is the key to everything; this is what you must base your entire marketing strategy on, because it determines your targets and your objectives.
On the other hand, ayour content strategy will not be established in a day!
The impact of content marketing takes time to be felt, and the results may be gradual and difficult to quantify. This is not because content marketing is less effective than other types of marketing.
Quite the contrary!
Rather, this is because building relations between your customers and your business takes time. Building a brand takes time…
Content marketing of content is not always easy to quantify.
However, when a visitor stops at your stand at a trade show and mentions a recent blog article that you published, or when a highly-qualified prospect starts a discussion via LinkedIn, you will know that you have reached your target.
That is the aim of your content marketing strategy!
But, in the industrial B2B sector, establishing and developing your position as a real opinion leader takes time, unlike in the B2C sector.
Your brand ambassadors may not appear immediately.
Focus on your content. More importantly, focus on your audience (your targets) and to their needs!
Would you like to talk with us about any issues you have about the launch of your product catalog?
To sum up, our experts in 3D product marketing will answer your questions in less than 30 minutes!
Categories