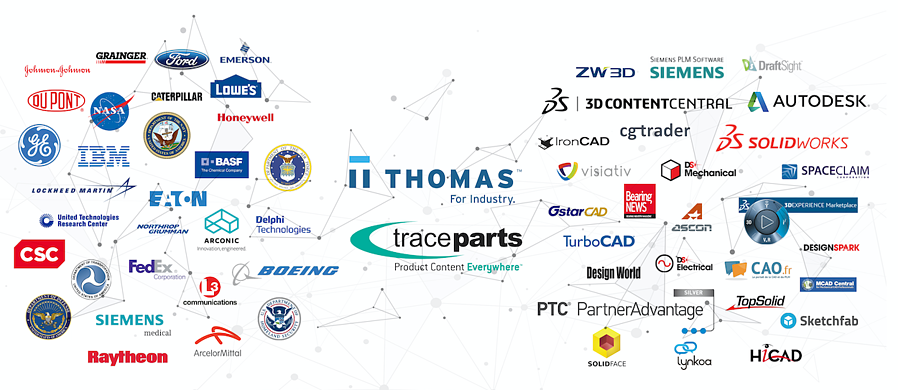 Thomas TraceParts Network: Use Your CAD Assets to Drive Leads
---
The Thomas TraceParts Network gives you the capability to put your CAD data in front of 27 million Design Engineers and Buyers on over 40 Marketplaces.
This Network is designed to help North American industrial businesses generate engaged sales leads. It harnesses the power of 3D CAD files to help manufacturers get specified and purchased by more than 27 million engineers and buyers on 44 different marketplaces during the product development process.
It's a fact – 89% of Design Engineers only select parts from companies that make CAD files available digitally, which saves an enormous amount of their time and makes their job easier.
3D CAD Files are highly valuable lead generation tools for manufacturers looking to engage engineers in the industrial marketplace and generate high-quality sales leads. These assets are critical during an engineer's research phase and create sales leads at a 2.5x greater rate than text-based product information.
If you want to learn how to grow your lead pipeline, complete the digital thread, and grow your business check out the video below:
To find out how to connect with high-quality sales opportunities by getting the right data into the right place at the right time, visit the Thomas TraceParts Network.
Categories