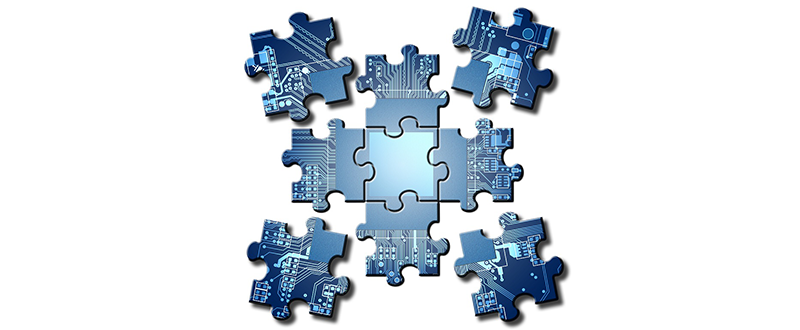 Understanding ECAD and MCAD
---
Computer-Aided Design, shortened to CAD, is a powerful tool that engineers often take for granted. Modern CAD systems are powerful enough to handle many of the basic functions that engineers of previous generations had to conduct with paper and slide rules.
However, there is still a divide between the electrical and mechanical phases of design, and engineers can find it hard to integrate all aspects of their design. Fortunately, TraceParts can help by providing designers with the models they need, whether electrical or mechanical, in the native CAD format of their choice.
The Rise of Computer-Aided Design
The rise of CAD has taken decades. The birth of true computer-aided design occurred in the 1960s as computers became powerful enough to conduct the calculations that had previously been performed manually. Even then, CAD still only produced 2-dimensional designs.
By the 1980s, powerful new computers and software became commercially available, allowing even small businesses to create their own designs and share them with customers or manufacturers. At the same time, the growth of consumer electronics saw a demand for software that could assist engineers with the design of Printed Circuit Boards.
MCAD
In recent years, mechanical design has entered the 3-dimensional world. When the 777 airliner was first launched in 1995, it was the first time that Boeing had designed an aircraft in a digital environment. Revolutionary at the time, this kind of computing power is now available to all engineers. However, the divide between mechanical and electronic design still remains.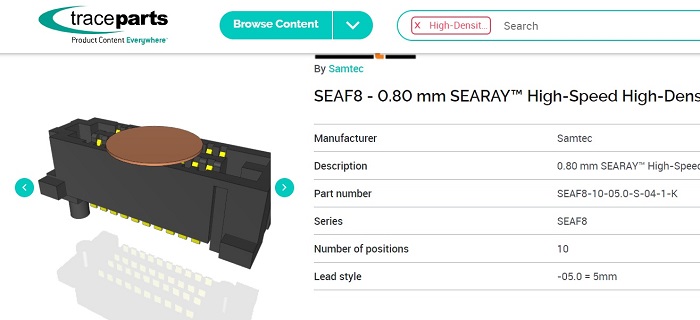 Mechanical design, shortened to MCAD if performed with the help of computer technology, is the representation of the physical form. In traditional 2D design, this is achieved using different elevations, allowing the reader to view the same item from different angles to understand its three-dimensional form. Drawings from the pre-CAD era are works of art created by supremely skilled draftsmen and women.
MCAD in the modern world usually refers to the current trend for 3D modelling – the 3-dimensional representation of a device in a virtual environment. The most popular form of 3D representation can be found easily in movies and computer games. Computer effects have become increasingly dominant in the entertainment industry, but these are simply one example of the rise of 3D modelling across all industries.
3D modelling allows engineers to design and re-design products in a virtual environment, view them from every angle, and even subject them to testing and simulation even before a single physical prototype has been made. This means that engineers can innovate more quickly and respond to changing demands.
ECAD
In contrast, electronic design (ECAD) creates the wiring, connections and components required for an electronic circuit using a printed circuit board (PCB). Unlike drawings of mechanical items, electronic design is made of two elements. The first is the schematic, which uses symbols to show how the elements within the circuit are joined together, and where components are placed. This schematic drawing is not used to create the physical form for the circuit. Instead, it describes the function of the circuit.
To make the PCB itself requires a second drawing. For a printed circuit board, is an image of the PCB and can only be made after the schematic diagram has been completed. It shows where components are placed on the board, and how the printed tracks of the PCB are arranged to provide the connection between them. This can then be used by the manufacturer to create the final product.

The worlds of mechanical and electronic design have followed parallel, but separate, paths. The different requirements of each process mean that there is no software available today that successfully integrates both designs into one interface. The result is that engineers need to be able to obtain models, whether ECAD or MCAD, in the correct format.
Digital Transformation
Downloading models in CAD software native formats not only saves valuable time, but the models are embedded with data. Data is vital to integrate designs into Product Lifecycle Management (PLM) software. PLM software is revolutionizing the way that manufactures work, from creating a more responsive production process to providing customers with after-market service they can rely on. The new industrial revolution – Industry 4.0 – is making use of data in more ways than ever before. By choosing ECAD and MCAD models in native formats, engineers can be part of the digital transformation that is taking place across industry today.
The TraceParts portal is available free-of-charge to millions of CAD users worldwide. It provides both ECAD and MCAD models in over 70 native formats for all popular software systems. With models from over 400 manufacturers and suppliers, the TraceParts portal perfectly meets the specific needs of design, manufacturing and operations.
Categories