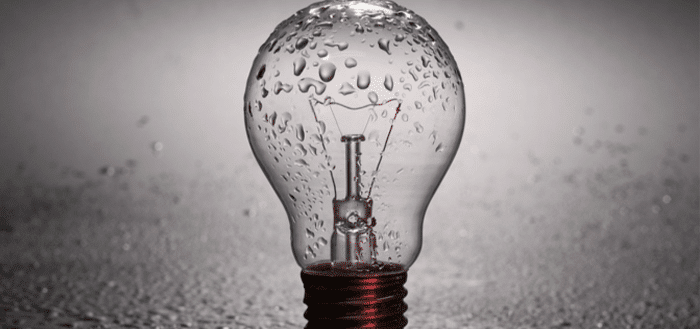 If you work in marketing, the buck stops with you
---
When you've been working closely for 14 years with those who produce and purchase components used to implement projects, you learn something every day.
For example, you learn that accuracy, attention to technological innovation, and an obsessively meticulous approach to the production processes are not an option. If you want to be involved in the mechanical/electronic sector for the long haul, these are the basic requirements.
If you've been in the market for a few years, you will definitely be familiar with these dynamics, also because you either learn them or change job.
However, there are other dynamics in play that you should be aware of. They don't have any direct connection to the product and up to a few years ago, you could achieve great results without taking them into account. But nowadays, things have changed and the market doesn't accept any excuses!
What are the new rules that you need to know?
If you work in your company's marketing department, you have a demanding job, which involves identifying and implementing the best solutions for generating new customers.
Given the speed at which the world is moving nowadays, we can't afford to repeat the actions of the past. It just can't happen. Actions that "worked" even just five years ago may turn out to be completely ineffective. This means a loss of time, customers, and money for the company.
Do you want to fail? Here's what you need to do
I have identified a few situations where "old-style" marketing, involving trade fairs and paper catalogs, will guarantee failure. In practical terms, relying in the situations I'm about to present to you on all those tools that worked brilliantly in the past would lead to failure.
This happens when you need to deal with a new public and obtain (sales) feedback within a limited space of time.
These are situations where you have to:
open up a new market (in terms of geography or goods)
start from scratch (relating to new conditions often derived as a spin-off from an existing situation, but which are actually new on the market)
launch new products (new lines aimed at a different target than your usual target)
In these situations, "old-style" marketing will inevitably fail as there is too much work to do in a reduced amount of time and in an ever-increasingly competitive and demanding market. Being too slow is not an excuse; it costs money!
Solution: reaching your target NOW
What you need to do in these cases is contact a selected target directly. It's only by presenting your offering to whoever is potentially interested in it that you'll have the chance of success.
In this respect, using a 3D cataloging system is objectively an ideal solution because, in this instance, it meets all the requirements of current customers:
speed – they need your 3D model now to insert it in my CAD project
accessibility – time zones and language no longer present a barrier because you can make yourself available 24/7 in 25 languages
information – everything they're looking for is just a click away, available in the most convenient CAD format for them
Just imagine… your ideal customer can reach you with the minimum of effort via a channel that makes your products accessible in every corner of the globe, 24/7, while transcending any linguistic barriers.
If you work in marketing, the buck stops with you
This is your job. This task has been assigned to you. You need to apply all the strategies to achieve the objective. How do you make the right choice that will guarantee you results in a short time? The 3D cataloging system that TraceParts operates is definitely the best way to go. The reason I'm mentioning it to you is because, having worked with it for more than 10 years, I am very familiar with the market and platform, and my opinion is based on the real success stories that I see on a daily basis.
Without making you waste any more of your time, I think that it would be useful to focus your attention on some benefits that are often little known about or undervalued.
Using a 3D cataloging system as a marketing tool means:
Immediate feedback
The life cycle of this kind of activity is much shorter. It means that the chance of seeing results is just a click away. Once online, the catalog starts working for the company, generating contacts and sales from day one. It becomes your tireless sales agent, a workhorse operating 24/7 (even on Sundays), and communicating in 25 languages.
Availability of metrics
Unlike any other marketing activity, we're dealing in this case with a completely measurable solution. This offers customers the chance to make the right choices, thereby continuously improving their work. In fact, if I understand what my customers' preferences are and how they behave, the possibility of me adapting to their requirements becomes a mathematical choice and not just an assumption.
Access with lower budgets compared to traditional marketing tools
It isn't difficult to add up the costs of a booth at a trade show, the travel expenses incurred, the costs for producing the layout for, printing, dispatching, and storing a paper catalog. These are activities that are not accessible to someone who has a restricted budget for marketing activities.
An investment rather than an expense
Many marketing activities are regarded as an expense. In fact, this is the case when I think about printing a paper catalog, having a booth at a trade show, and all the related costs (travel, meals, accommodation, time taken away from the normal everyday job). In this instance, the entire budget is allocated to an activity that is thought to generate new customers without causing any waste or crazy costs.
The results are in the hands of the marketing department. It is vital to make the right choice for this. So, what did you decide to do?
Are you still not sure? Get in touch by sending an email to me at gplodi@traceparts.it to find out how I'll be able to help you.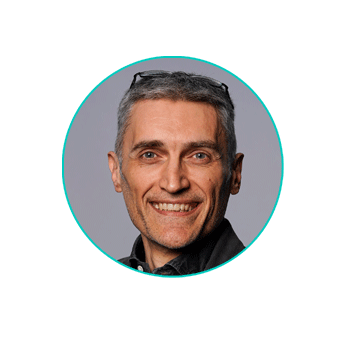 About the author
My name is Gian Paolo Lodi and I work as a consultant for TraceParts Srl.
It has been several years now that I have been communicating with companies and entrepreneurs in the mechatronics sector on a daily basis.
Therefore, I am familiar with the needs and problems that sometimes prompt them to take major risks in an effort to sharpen their competitive edge in the national and international market.
Categories