3D online cataloging: simple introduction to everything you need to know [3 case studies]
---
15-03-2021
Gian Paolo Lodi
When it comes to technological innovation, we are unable to stem its progress. I can see the impact it has on my work – 3D online cataloging – and I notice the benefits gained every day. Benefits that were beyond our wildest dreams only 10 years ago. At the same time, the pace of innovation is so fast that you need to keep a sharp eye on its evolution.
To put it more clearly, things change, but it isn't always that intuitive how to understand and apply them.
It's not difficult, but intuition isn't enough
This doesn't mean that it is difficult or complicated to harness the benefits from change, but that the intuition which has guided us up until a few years ago is no longer enough for us to achieve tangible results.
Nowadays, using online cataloging in a way that puts it on a par with one of the many services used in the past to generate sales (a catalog, a stand at a trade show, etc.) will not produce any results.
It's not about understanding technical or specific characteristics, it's about the role we decide to assign to online cataloging in our business.
What you need to know is very simple
Over the years, TraceParts' efforts have been focused specifically on simplifying the use of the entire system to make it accessible to anyone. You don't need to be an expert.
Its easy use is the real aspect that characterizes all the activities it is used for, ranging from uploading files, conversion operations, normal catalog management tasks to implementing smart marketing campaigns.
This is because the purpose is precisely to increase sales and leverage the platform data. Information that is worth its weight in gold when you decide to channel it into marketing initiatives.
Three case studies to show you how it works
I have always been used to evaluating ideas based on objective elements. In this case, I believe that the direct experience of those who use online catalog systems provides valuable information, which is why I have selected three testimonials from companies actively operating in the mechatronics sector. I asked them a few simple questions about their experiences.
Go ahead and read these three case studies for yourself.:
1. Motive SRL (electric motors, mechanical speed reducers, electronic speed variators)
Read the complete interview with Giorgio Bosio on this page >
2. DZ Trasmissioni (industrial automation)
Read the complete interview with Claudio Pullega on this page >
3. T RACE (linear and telescopic rails)
Read the complete interview with Carlo Palmiero on this page >
Ball bearings: all the figures for one sector
I've analyzed all the figures generated by the companies that have their catalog with TraceParts and operate in the ball bearing sector. This allows you to understand exactly the behavior of designers and engineers (in terms of downloads, searches, provenance, and final purchases).
It has therefore provided me with an objective snapshot of the figures generated by the platform, and relying on factual data is the best way of reaching correct conclusions. That's why I recommend that you spend a few minutes reading this, even if you don't operate in the ball bearing sector, because the key concept in this case is not what happens in a specific industry, but what you might learn about your industry.
You can find the article specifically about the ball bearing sector with an in-depth report on this page.
Here are some bullet points with the key concepts for you to remember
The real innovation associated with online cataloging goes beyond technology and specifications.
The most important change concerns your vision (cataloging is not a simple tool).
See what those who are already using online catalog systems are saying (real companies that use it).
Analyze the figures for an industry like the ball bearing sector, and think about how your marketing could improve using such accurate information.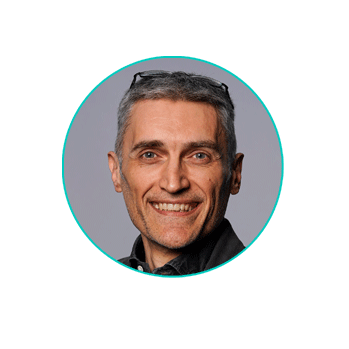 About the author
My name is Gian Paolo Lodi and I work as a consultant for TraceParts Srl.
It has been several years now that I have been communicating with companies and entrepreneurs in the mechatronics sector on a daily basis.
Therefore, I am familiar with the needs and problems that sometimes prompt them to take major risks in an effort to sharpen their competitive edge in the national and international market.
Categories