Promote your products and services in TraceParts' different theme-based newsletters.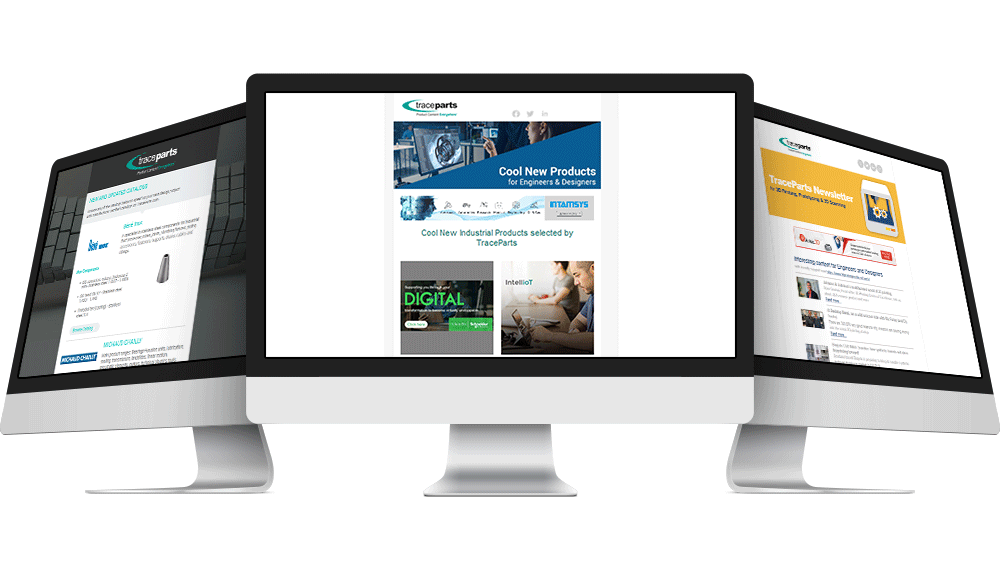 The engineers and designers registered on the TraceParts CAD-content platform have signed up for the different newsletters regularly sent out by TraceParts.
Newsletters announcing the publication of new catalogs on TraceParts.com, promoting live and on-demand webinars, advertising new product launches or promoting trade fair stands: We undoubtedly have the solution to match your marketing needs.
By disseminating your messages in a newsletter, you can reach out to a wide audience of attentive recipients, put your company's name on their radar and generate new business opportunities.
TraceParts lets you publish banners and ads in each newsletter.
Feel free to check out the pages detailing our different newsletters for a clearer insight into our publication schedules, as well as the audience for each newsletter and the right plan for your requirements.
Our digital marketing experts can also provide you with advice and guidance for choosing the right newsletter, as well as the advertising space matching your needs.

See TraceParts Newsletters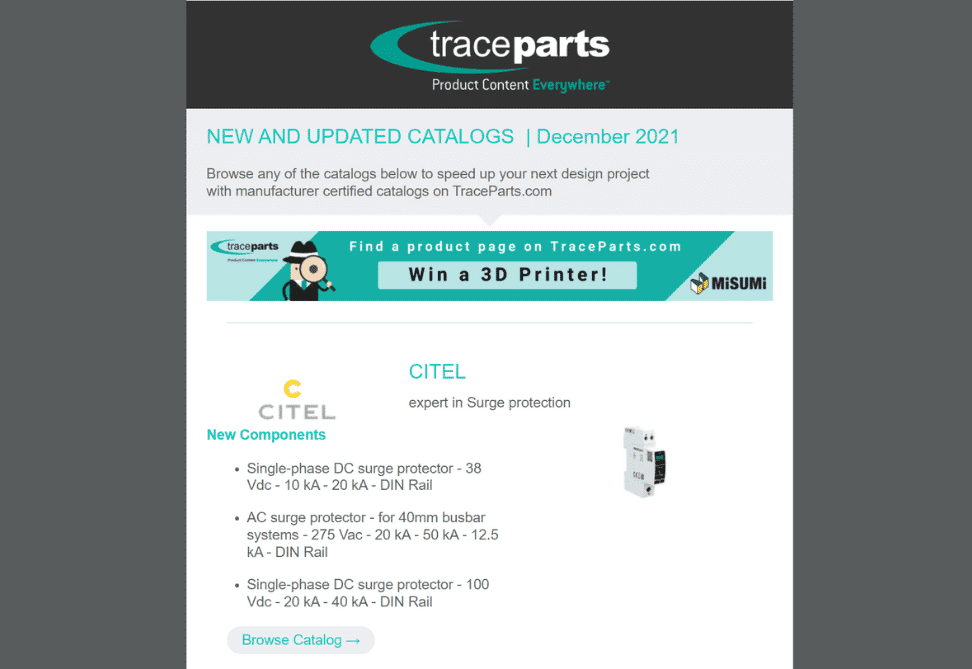 New Part Catalogs Newsletters
December 2021 – New parts catalogs available on the TraceParts CAD-content platform: CITEL, LIPRO d.o.o., Wefapress, WÜRTH ELEKTRONIK, EXAIR CORPORATION TraceParts Newsletter #163 New components…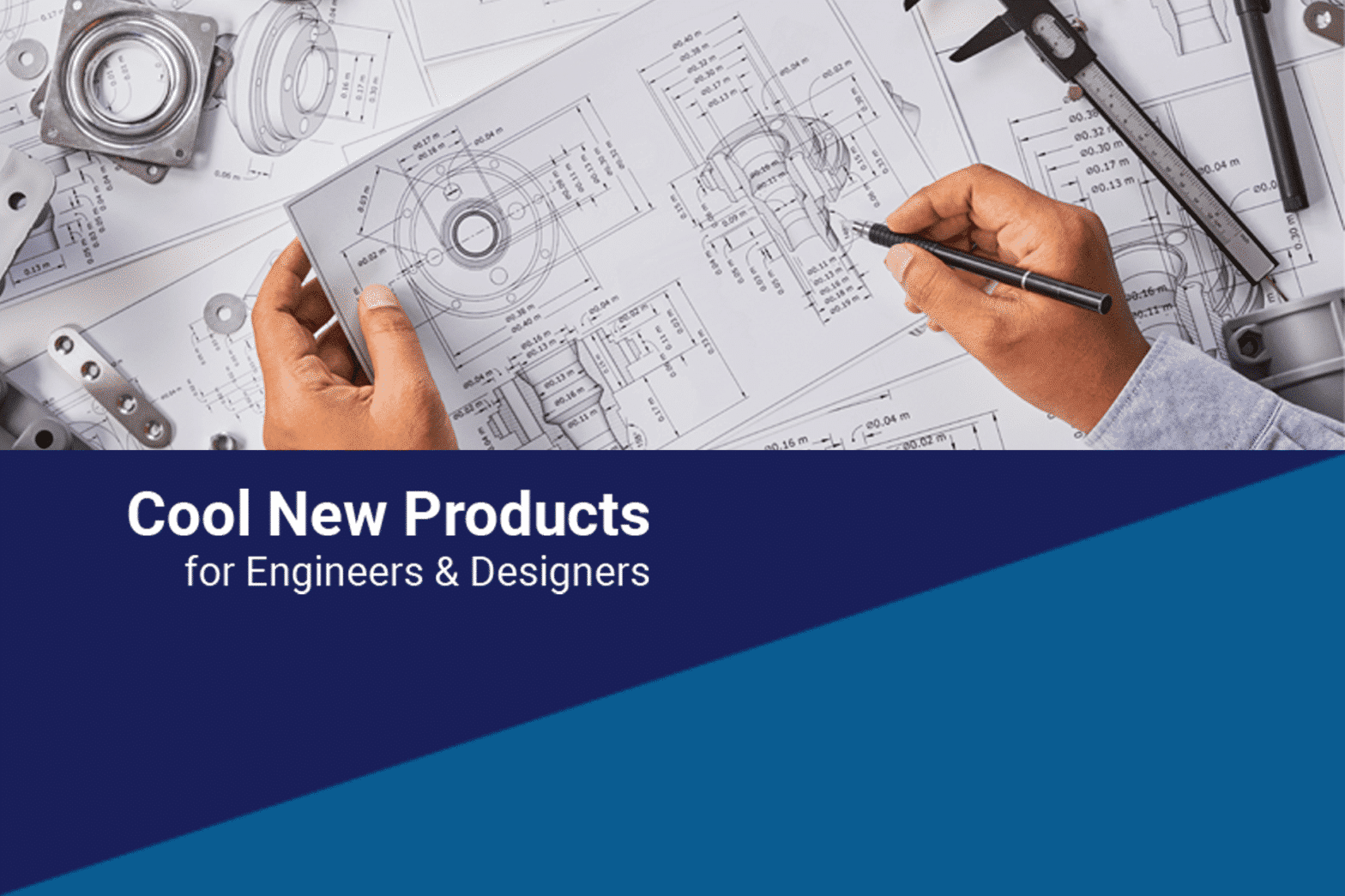 Cool New Products Newsletters
October 2021 – A collection of Cool New products from the CAD world selected by TraceParts. Application Optimized Pressure Sensors – Enter to Win a…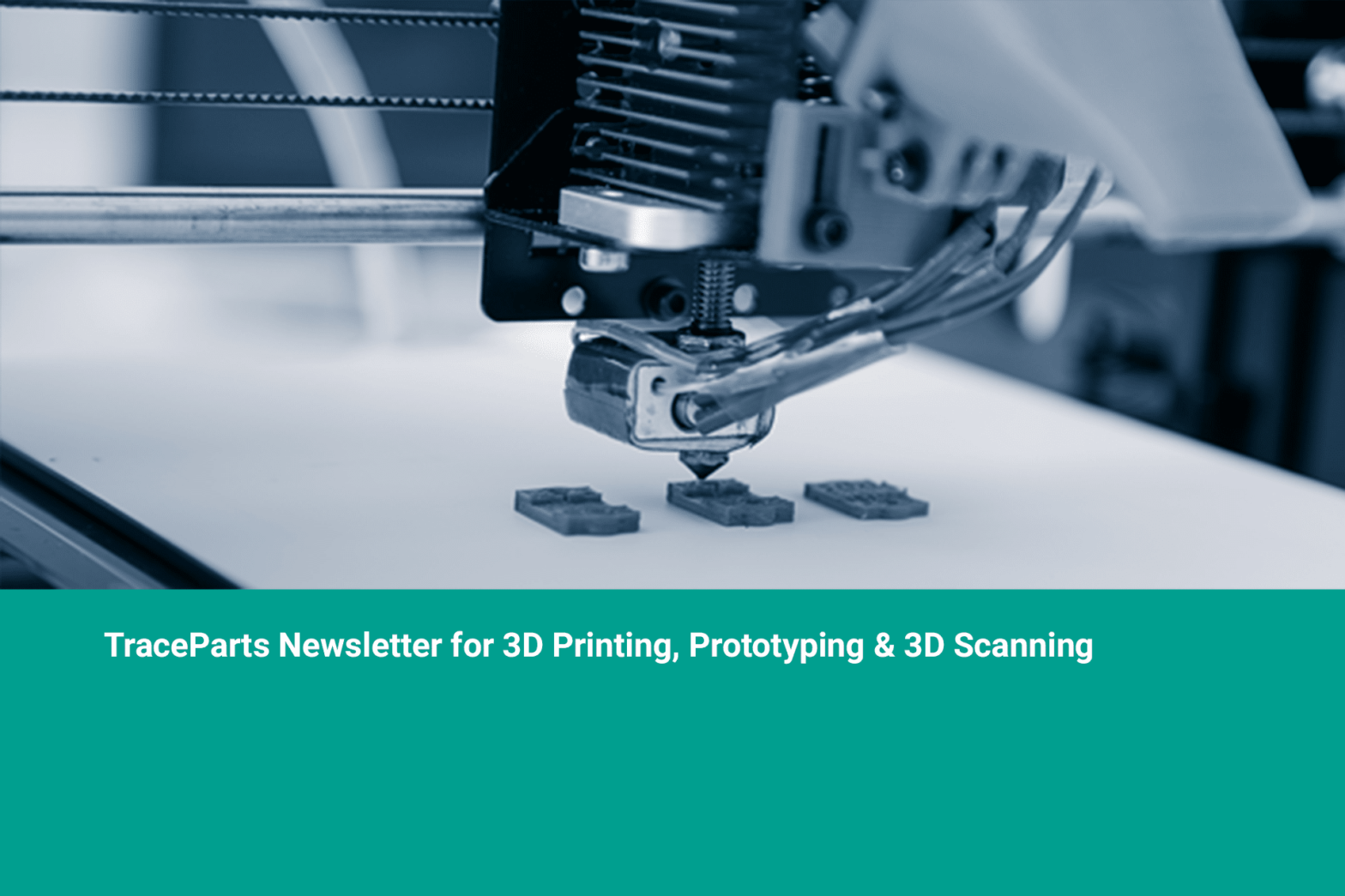 3D Printing Newsletters
July 2021 – Interesting content for Engineers and Designers Introducing Accura® AMX™ Rigid Black – Groundbreaking Production-Grade SLA Material Aconity3D Announces its New 3D Printer…
Digital Marketing Services
Sales-ready LeadGen for component suppliers, design software and computer hardware vendors, 3D printing & rapid prototyping professionals
Email Marketing
Helping You Boost Your Next Email Campaigns
Display your banner ad on the TraceParts CAD-content platform
Increase your Brand Awareness by Promoting your Products to Millions of Engineers.
Digital Marketing
Packs
Take advantage of our packs to reach your Marketing objectives