Are online 3D catalogs really what designers are looking for?
---
25-03-2021
Gian Paolo Lodi
The best way to get to know a technology, an innovation and, in general, any product or service that is a new departure from our usual habits, is simply to try it. We need to touch and feel it and see it with our own eyes.
In fact, there are no numbers, graphs or presentations that can give a clearer overview of the concept of a product than putting it through its paces.
Giving 3D cataloging a try is a must – and now you can do it
This is the situation I am in every day because for many companies, online 3D catalogs are a complete novelty.
This is why I launched this blog dedicated to the world of mechatronics, so that I could talk to professionals and entrepreneurs who could benefit greatly from online CAD model catalogs, but who are reluctant to take the first step because (rightly) they don't have all the elements needed to make this decision.
The data you need to know to increase your sales
That's why, today, I'm going to go into detail with you a little bit about the TraceParts system, the online cataloging platform that is used by millions of designers every year, and directly contributes to generating sales (in some industries 2 out of 3 downloads translate into sales).
If you're looking for even more specific data, you can learn more by reading this article about the ball bearing industry.
What actually happens on the TraceParts platform?
Designers and engineers choose TraceParts to download CAD models, which they later purchase, for one very simple reason: usability.
The concept is easy to understand. If you save me time by offering me an intuitive, simple and practical platform to use, without each step requiring a great effort searching for components or waiting endlessly for them to load, I will reward you and return to the platform, download other models, and transform an online cataloging platform into a trusted work partner.
What does usability mean?
This applies to both past and new users. In fact, even on your first visit you will find it extremely intuitive in terms of understanding what to do, where to click and how to find what you are looking for because this is the area that the design effort has been focused on and that the continuous investment has been channeled into, with the aim of improving user navigability.
Now for an example
When you access TraceParts.com, the site automatically adapts to the language of the browser (the language set for the browser of the person who is visiting the site). This really does mean having a sales office that speaks 25 languages without requiring any further effort from the user.
Everything within a couple of clicks on the first screen
The navigation path then clearly unfolds, with a list appearing on the left navigation bar (under the item I.C.S. TraceParts), in alphabetical order, of the companies present and a list classifying the sectors (mechanics, hydraulics, etc.).
Under the item "Catalog list" you can access the information that the individual manufacturers have decided to make available. You will find 2D and 3D files, datasheets, along with the option to generate a quotation based on the information entered.
At this point, I can get hits from the internal search engine by basing my search on different parameters. I can select the products made by a specific company, or view the results for a specific industrial sector (e.g. agriculture, profiles, building materials, etc.) or even insert a keyword that can identify the model being looked for, a code that identifies the part number etc.
Rapid navigation without bandwidth constraints
The platform has been designed in such a way as to meet the needs (and get round the limits) of any Internet connection. This is why the files supplied by the system are streamlined and simplified to ensure a rapid download process whatever the bandwidth available. This means reaching 100% of users regardless of their connectivity.
Making things simpler to save you time
You need to register to access the portal. But you have to do this only the first time you access the portal. This then allows you to download files any time you want, without taking up any more of your time.
In addition, some functions will be even more intuitive because they are similar to those already used on the most popular e-commerce sites, such as the function that allows you to save your catalogs as Favorites so that you can access even more quickly the files of your favorite companies and add to the shopping cart the "fruits" of your searches.
The secret is to set users free
These operations do not place any compulsion and are not binding on users. In other words, they are completely free to download one, all or only a few models when they want and with complete freedom. This is one of the reasons encouraging an ever-growing number of designers to consult the TraceParts platform every day and use it as a working tool.
I wanted to show you what happens when designers access the TraceParts platform and how they are totally free to move around to quickly get the information they need, download CAD models, obtain quotations, and then go ahead and make a purchase.
Our aim has been to simplify the entire cycle of using the platform to make designers prefer it as a working tool, and this is what's happened.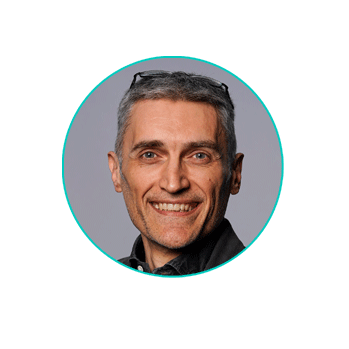 About the author
My name is Gian Paolo Lodi and I work as a consultant for TraceParts Srl.
It has been several years now that I have been communicating with companies and entrepreneurs in the mechatronics sector on a daily basis.
Therefore, I am familiar with the needs and problems that sometimes prompt them to take major risks in an effort to sharpen their competitive edge in the national and international market.
Categories