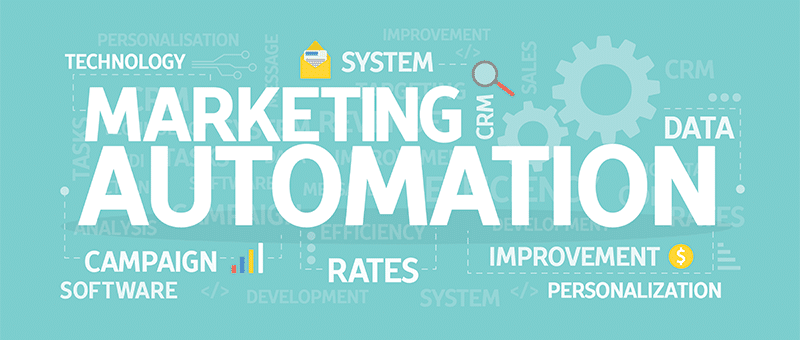 Marketing automation for helping parts suppliers improve their productivity
---
More and more people are talking about marketing automation, and you are probably wondering what they mean. Above all, it may be the solution to solving your marketing problems.
Marketing automation was designed to allow marketing departments to automate repetitive tasks, so that they can spend more time on subjects of greater strategic value.
This solution lends itself perfectly to the B2C sector.
But manufacturers are gradually adopting these new technologies, because marketing automation meets the new challenges facing parts suppliers, such as:
Shortening the sales cycle, which is too long
Simplifying prospecting activities with increasing disintermediation by digital technology
Lastly, overseeing the entire customer experience with greater efficiency
Discover why marketing automation may be a vital solution for overcoming your B2B problems.
Personalized, automated and tracked emails
A good marketing automation program should allow you to edit, configure, send and track your emails for specific target markets.
You can choose to automate the process of sending your email campaigns, i.e. as soon as contacts meet the necessary criteria, they receive an email.
Or you can choose to send your email campaigns to a list of static contacts.
You can then track each of the emails sent out with a fairly impressive level of detail.
During or after the campaign, you can generate accurate and detailed statistics about the different open rates, click rates, opt-ins, opt-outs, bounce rates and so on.
All email campaigns will be managed by workflows.
These are scenarios in which you can automate the delivery of several messages according to your recipients' behavior (open, click, page view, etc.).
Collecting information on leads
Marketing automation software programs are not content to simply send out automatic emails to your contacts database.
Thanks to the tracking code installed on your website, whenever a prospect fills out a form, the software automatically creates a contact record.
You can then find out how many times a contact has visited your website, the pages seen, the forms submitted and the links clicked on.
All the activities performed by your contacts can be recorded in a lead scoring system.
You can determine the score that your leads need to achieve before they can be considered as mature.
Once your contacts have reached the required score, you will receive a notification.
The marketing department can leverage all the contact-related information to analyze the lead's journey and determine whether the lead matches the required target market.
Once qualified by the marketing department, all your sales reps need to do before picking up the phone is read the contact record, which contains the lead's full history and profile.
Adopting an inbound marketing strategy will require you to define your marketing personas.
Once you have determined the profile for your personas, you will have all the information required to build up an effective content strategy geared towards their needs.
The digital revolution concerns every manufacturer! Download the guide designed to help parts suppliers stay ahead of the innovation curve
Categories