Online 3D catalogs [why you need more than a website]
---
14-04-2021
Gian Paolo Lodi
Online 3D cataloging makes your catalog of products available globally at any time of day, 24/7.
This is a fact that the 4.2 million engineers and designers who access TraceParts to work on their projects and purchase components are more than aware of.
There is, however, a great misconception that, if not understood on time, creates a real trap for all those companies actively seeking solutions to boost their sales.
This misconception arises from the word "online".
Why doesn't "online" just mean "website"?
Being online technically means having a presence on the Internet. But when we talk about online cataloging, other factors come into play that determine the successful choice of this option.
I have listed these factors briefly to help you evaluate this investment based on accurate data.
VISIBILITY
A website's success is measured by the number of visits it generates. These are the people who come into your store, and even if they haven't bought anything yet, the fact that there are loads of them increases the chances of this. Nowadays, attracting visitors online is not easy and getting them to visit in vast numbers (millions of visits) is a very expensive exercise, if not impossible in certain sectors.
This is why all the following considerations depend on the visibility factor.
If you're seriously planning to build a website to host your product catalog, the question is:
How many visits can you generate on your own and what resources do you have available to increase visitor traffic?
This is something that you cannot be vague about. You need to know exact numbers because without visitors there are no sales and without sales your website becomes a damaging investment for your company.
TARGET
Let's think once again about the traditional store: it is the customers that are really interested and with the money available who matter. Whereas those who are simply curious are only there to make up the numbers and make no contribution.
→ Nowadays, the major problem that many websites face is how to generate target visits.
That's why my question to you is:
How do you plan to quickly and precisely reach your target for designers and engineers interested in your products?

Do you have a clear strategy for successfully attracting them?
You can't be vague on this point either if you're looking to achieve reliable results. It's not the website that draws designers to browse your catalog, but a precise marketing strategy.
Every time a new website goes online without getting this point straight, there is trouble lurking around the corner (= money down the drain).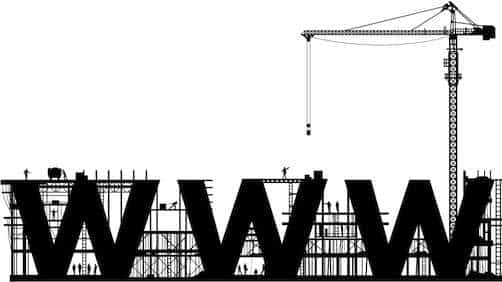 TECHNICAL SUPPORT
A website requires full-time technical support. No, this isn't a given at all. The more its structure has evolved, the more it has become necessary to carry out thorough maintenance. And when it comes to accessing online catalogs, an advanced structure is always involved. This leads to a continuous flow of investment in time which, if interrupted, compromises the good work that has been done thus far.
Is this a continuous investment that you are willing to make?
It's a fair question because you need to know that a website hosting your component catalog does NOT operate on autopilot.
COMPATIBILITY
This is a topic that we could spend a very long time on. Let me put it in a nutshell: the design world is typically interested in compatibility, versions to update, and specifications. It's inconceivable to meet the needs of designers without investing in the constant task of ensuring the catalogs' compatibility with the different software platforms deployed around the world.
Yes, indeed. It involves time and money.
Is that what you want to do with your website?
I'm only asking this because what you need to know is that when your average customer is faced with a compatibility issue for the first time, they will look for solutions elsewhere, so not having an answer to this means losing customers.
INTEGRATED MARKETING TOOLS
The strength of an online catalog is that it enables you to analyze user behavior patterns so that you can constantly increase sales.
To achieve this, you need to integrate measurement and analysis tools and be able to deploy dedicated marketing tools.
I hope you're getting the message: this won't happen with a website that hosts your catalog and, if it does, it will require a disproportionate investment. Not to mention that you won't be able to benefit either from a general analysis, but only from the analysis carried out on your customers. Instead, you'll realize that being familiar with the habits of 4.2 million designers who access an online database of products and buy them means that you will have access to information that you would never be able to get on your own.
So, a website doesn't work?
It does work, but it just has a different purpose and cannot replace an online cataloging system.
Designers are looking for a one-stop shop where they can find all the solutions to their needs, solutions which materialize in 3D CAD products that the main companies in the mechatronic sector make available to them every day, free of charge.
Companies that can monitor their users' traffic in real time, know their habits, where they come from, which product they prefer, what role they occupy, and in which sector they work.
Wouldn't you like to manage this information too?
CONCLUSION
It's not about a challenge or a comparative analysis between online cataloging platforms and a proprietary website. It's more about having a strategic vision to understand how to make the most of both without falling prey to the illusion that "If I do it myself, I'll save money". This is an illusion that quickly disappears and usually leaves you with a hefty bill, in terms of you having incurred so many costs but without any real return on your investment to show for it, while your competitors benefit from you lagging behind.
Ensuring that your catalog grabs the attention of designers and engineers is the only thing that really matters. Here's an objective for you to focus your mind on!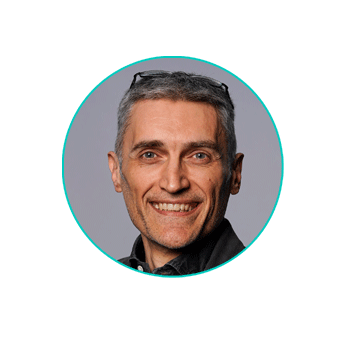 About the author
My name is Gian Paolo Lodi and I work as a consultant for TraceParts Srl.
It has been several years now that I have been communicating with companies and entrepreneurs in the mechatronics sector on a daily basis.
Therefore, I am familiar with the needs and problems that sometimes prompt them to take major risks in an effort to sharpen their competitive edge in the national and international market.
Categories