The biggest opportunity for components vendors – watch you don't miss out
---
21-05-2021
Gian Paolo Lodi
* Read this article if you are in the mechatronics industry and, in particular, if you are involved in marketing or sales. In fact, you might just find the answer to the question "why don't you sell like you used to?" during the next four minutes you read this. It goes the whole hog, so it's worth reading it.
It's not enough to be online to sell your components on the web
This sounds like a contradiction, but that's how it is. I specifically mention this because this attitude represents one of those traps that cause an AVALANCHE of sales to be lost every day by all those companies that go for the online option but approach it in the wrong way.
Brief recap on previous episodes…
If you've been on the market for at least a decade, you will be very familiar with what the mechanisms were that worked until just recently.
There are two of these in particular that will bring a tear to the eyes of those nostalgic for the good old days. I am referring to trade fairs (whether in Italy or abroad) and paper catalogs.
Yes, because until a decade ago, attending the main trade fairs and having a lovely paper catalog allowed companies that produce components to deliver on turnover. These two items generated sales.
That's no longer the case nowadays, but it's not enough to be online
Without laboring the point, you know that this is no longer the case nowadays. Fairs and paper catalogs alone are not enough. The way you operate in this sector has changed and to get your marketing effort up to scratch, you need to meet the requirements of those who design and buy components. You're wasting your time looking for excuses or dealing with factors that you not only can't control, but that aren't the solution to your company's sales problem. It's better to stop, take a deep breath, and understand what is happening as there are companies in the mechatronics market producing and selling components every day for millions of euros. So, if you're out of the game, you have to get working on the solution straightaway.
Current situation
Right now, designers and professionals are using CAD to work on new projects that will require components.
Question
How do you make sure that they choose you?
This is the only question worth investing time and resources in because the answer to this question will unlock the secret to increasing your sales.
What you need to do now to win new customers and sell your components
Professionals and designers using CAD have changed their work and purchasing habits. Every activity that is identified as a possible waste of time is automatically avoided, and do you know why? Because when you come to a fork in the road, you choose the shortest and safest route.
Become the shortest and safest route and make sales without leaving your office
That's right. Becoming a rapid, reliable solution for buying components is the only way that can bring you closer to new potential customers (designers who need your work now, but don't buy from you).
→ This is where the common mistake arises showing that online does NOT work, the trap into which many have fallen and which continues to claim victims.
If you've made this mistake, you'll know what I'm talking about
I'm referring to the brilliant idea of replicating on your website or in a downloadable PDF what you used to do until very recently at trade fairs or with paper catalogs. This does NOT mean harnessing the potential offered by the web, because the benefit for those who buy components is not simply to view your products in digital format, but to be able to integrate them in real time into their daily design work.
If you sense the potential to have your products in 3D CAD format to make them available to prospective customers, once again, having your website is not enough. You have to establish yourself on a global site that will showcase your products, because that's where you'll be able to take advantage of market demand (new customers).
This is the online approach that works
Working with a 3D product catalog compatible in over 60 formats, updated in 24 languages and connected to a database containing more than 4 million designers worldwide, means utilizing the web, bridging distances, breaking down barriers (linguistic, time), and above all increasing sales. This is the online approach that works. Can you see the difference with that and having the PDF containing your products, available to download from your website?
I hope so, because during this period of change, the pie will be split among those companies that are quick enough off the mark to respond to the real needs of those who design and buy components. And what side do you want to be on?
The market has become more competitive for everyone. As designers find themselves under pressure from tight deadlines and increasingly complex requests, they prefer simple, time-saving solutions.
They prefer certainty and simplicity to the undefined variables of the old business relationships and their typical slow pace (fax, telephone, email, appointments, etc.).
If you then try to examine analytically an investment of this type, you will see that 3D cataloging incurs significantly lower costs compared to those of many fairs, while generating a return that is not only long term but can be measured from day one through the monitoring of contacts made, visits made, and all the tools that would be inconceivable with the old systems.
WARNING: nothing can EVER replace human relations, which is why I believe that fairs (when well organized) present an excellent opportunity to establish commercial relations. But focusing exclusively on them risks you missing a boat that you cannot miss because it's speeding ahead, traveling far, and the cost of the ticket is definitely cheap compared to other marketing solutions.
Act now and double your sales
The second advantage is about gaining a competitive edge. In fact, choosing this option automatically excludes all those competitors who prefer to continue with the old way of working. That's why thinking about 3D cataloging now is worth twice as much in terms of sales!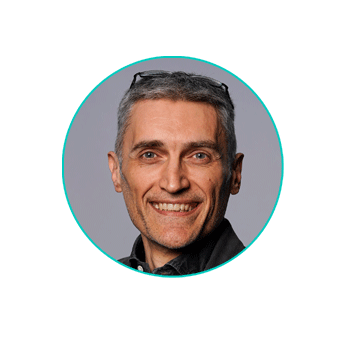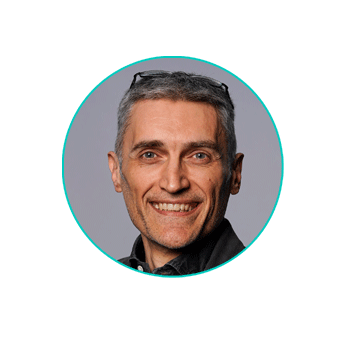 About the author
My name is Gian Paolo Lodi and I work as a consultant for TraceParts Srl.
It has been several years now that I have been communicating with companies and entrepreneurs in the mechatronics sector on a daily basis.
Therefore, I am familiar with the needs and problems that sometimes prompt them to take major risks in an effort to sharpen their competitive edge in the national and international market.
Categories