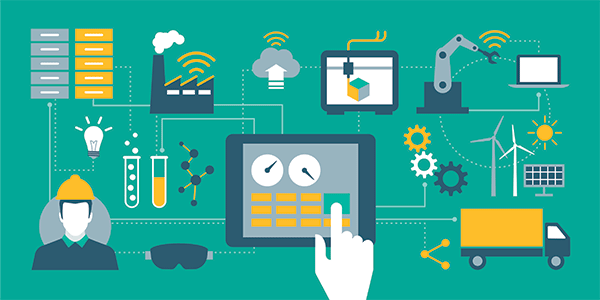 Why should manufacturers ride the big data/smart data wave?
---
Big data is a solution that gives everyone real-time access to giant databases. Smart Data is mainly based on real-time data analytics.
Data collection (big data) and analytics (smart data) are currently turning every industry upside-down. Why is that?
Just a few years ago in industry, a simple piece of machinery, such as a motor or valve, hardly generated any information.
Nowadays, such devices are smarter and more instrumented, meaning that they are capable of returning dozens and even more items of information that will need recording, processing and then presenting.
In an effort to create added value and satisfy customers' expectations, companies need to collect the right data and arrange that information in an appropriate manner.
How do you collect and analyze all those data?
Fitting smart objects to their machinery (interfaces, intelligent sensors, etc.) is how manufacturers will manage to take full advantage of these technologies.
By continually supplying masses of information about machine and user behavior, intelligent sensors considerably drive back the bounds of possibility.
For example, massively digitizing activities and interconnecting objects, machines and people gives manufacturing plants access to data analytics.
By creating digitally enabled factories, information retrieved from usually ignored sources and variables can be analyzed with the aim of improving the production chain, minimizing downtime and bringing risks under control.
How do manufacturers stand to benefit from big data / smart data?
Several advantages may encourage manufacturers to focus on this new way of managing data.
Examples include profitable data management, optimized information storage, the possibility of carrying out programmable analytics and easy data manipulation.
What objectives do big data and smart data serve?
These two solutions address specific objectives, such as enhancing the customer experience, streamlining processes and improving operational performance.
Many big data applications are merely in their infancy, and there is every prospect of seeing uses that are completely unexpected today.
In a way, big data represents a watershed moment for organizations, one that is capable of sending out a shockwave on a similar scale to the Internet back in its time.
Therefore, every company should jump on the bandwagon without wasting any more time.
Otherwise, there is a very real risk that they could wake up in a few years' time and realize that they have been overtaken by the competition.
By 2020*

80% of companies will have digitized their value chain.

Industrial digitization is expected to increase productivity by 18%.

One billion smart objects will be present in factories, with an exponential increase in the volume of data.

*Geissbauer R., Schrauf S., Koch V., Kuge S., 2015, "Industry 4.0 – Opportunities and Challenges of the Industrial Internet", PWC
Categories