Promote your brand in a unique way!
Launch a personalized digital competition and target an engineering community of over 950,000 opt-in contacts.
This online challenge will be organized in partnership with TraceParts, and several strategies will be used to promote the competition: a series of email campaigns, banner ads on the homepage of the TraceParts CAD-content platform and also in the monthly newsletter. It will also be promoted on the social networks (Facebook, LinkedIn and Twitter) and through two press releases (one to announce the launch and the other to announce the results), which will be published on specialist media sites for the engineering community according to a predefined backward plan.
The challenge will be tailored to your campaign goals (increase traffic to your website, generate new leads, promote your new products, and so on).
Our digital marketing experts are ready and waiting to help you define the type of competition that will produce the best results for your objectives.
The competition will generally last a month and can be held in different countries.
Premium package:
4 email campaigns
2 press releases
Banner on the TraceParts Newsletter
Banners on the CAD-content platform
Publication on social networks (Facebook, LinkedIn, Twitter)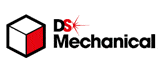 Joydipto Choudhuri, Engineering Development Manager from RS Components
"TraceParts off ered us at DesignSpark (of RS Components Ltd.) a wonderful opportunity to market our engineering design software and community to the diverse TraceParts audience in Asia & Europe. We jointly worked on the materials & delivery of a prize competition to help drive DesignSpark web audience engagement. The professional team at TraceParts were helpful in quickly sorting any hurdles and punctual with keeping to the release timeline. The results were great with high incoming webpage traffic and participation from the targeted countries. I would certainly avail of the TraceParts marketing services again and would recommend other partners/customers to do so."