TraceParts has been a CATIA (Dassault Systèmes) partner for over 20 years. TraceParts was the first standard component library to join the Dassault Systèmes Software Community Program (SCP) as a partner in October 2001. CATIA V5 is the world's leading engineering and design software for 3D CAD excellence. It is used by leading companies in a variety of industries to develop the products we see and use every day.
For CATIA V5 users:
They can instantly find millions of products from over 1,600 suppliers of mechanical, electrical, electronic, pneumatic, hydraulic and many other types of industrial components.
They get a real-time 3D preview and an expanded bill of materials once they select a product.
They can download and insert the selected CAD models into CATIA V5.
This significantly increases their design productivity.
Discover how to download a CAD component from the TraceParts CAD library and insert it into CATIA V5 in the following video:
Only 5 steps to integrate TraceParts 3D models into CATIA V5
1- Go to TraceParts.com, search and find a part by the specific reference or catalogue name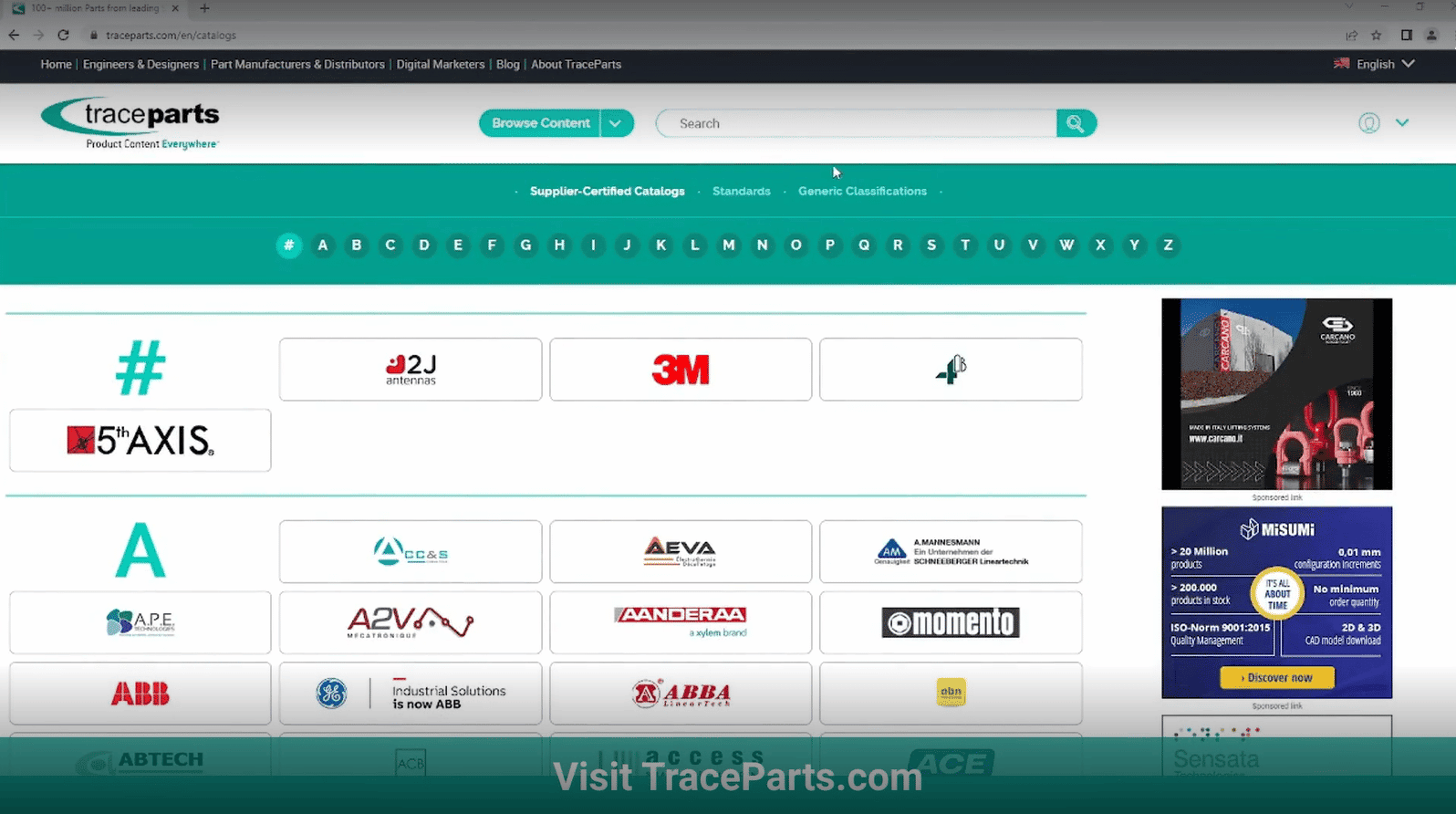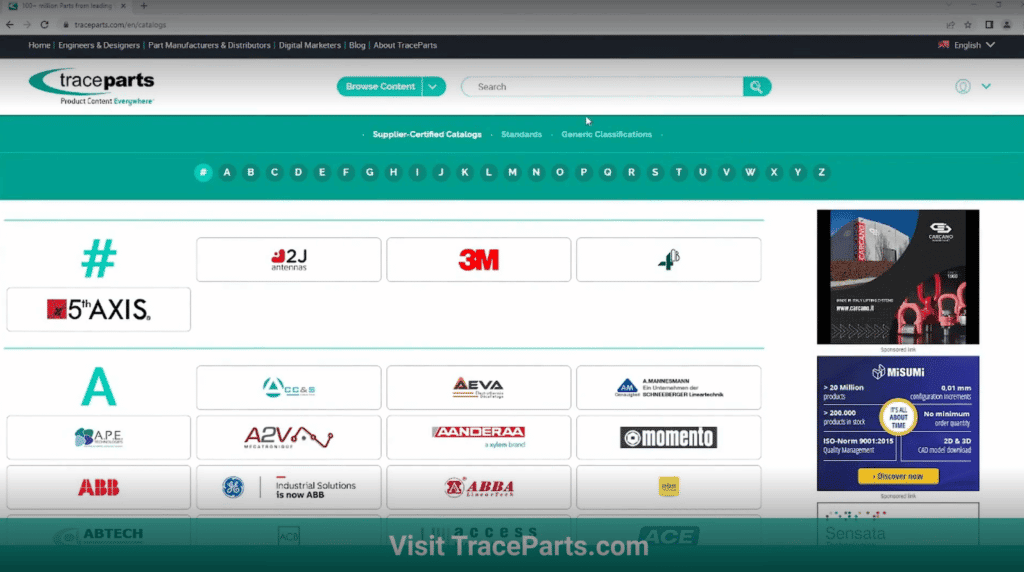 2 – Choose the 'CATIA V5' format and download the 3D model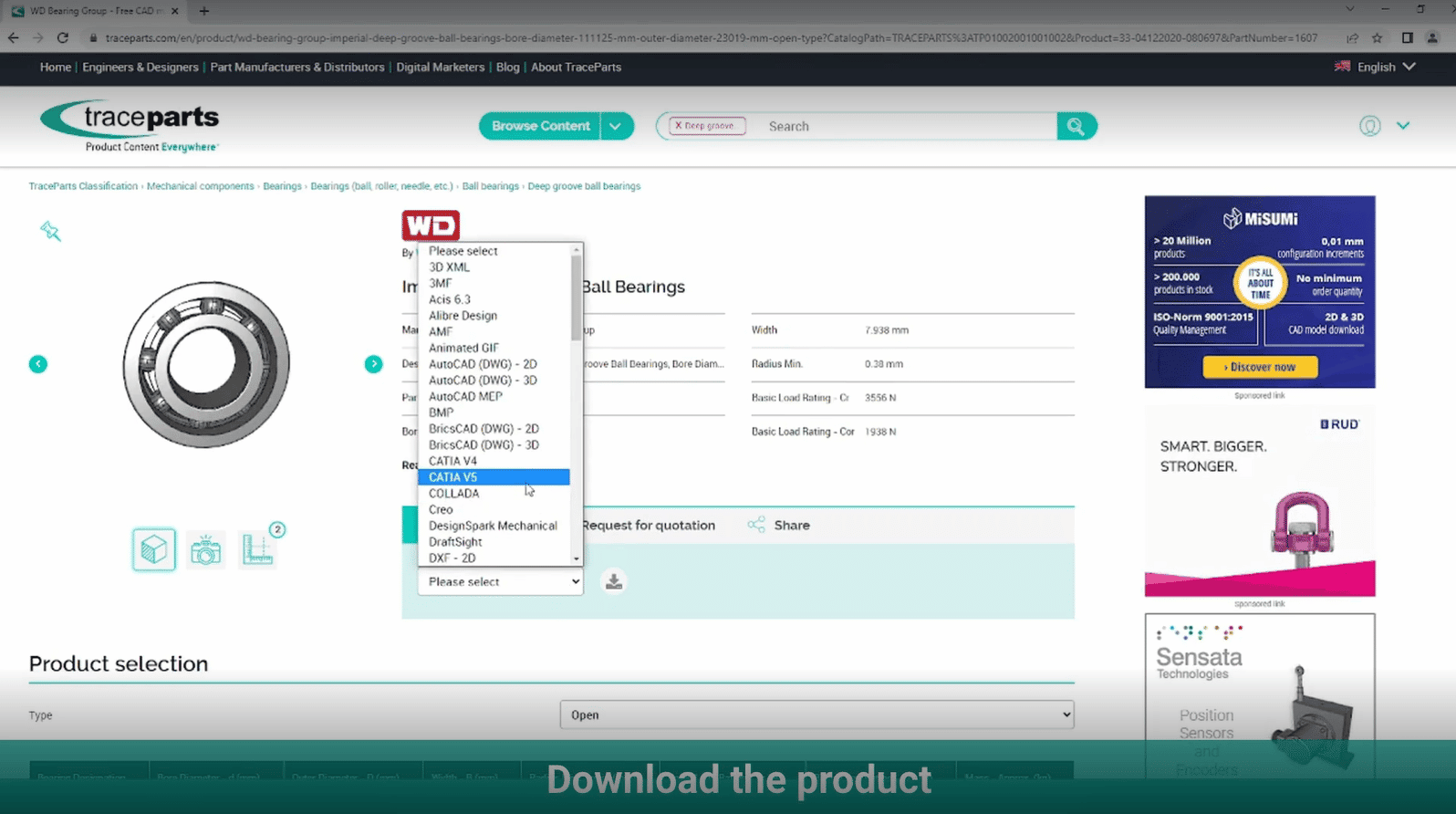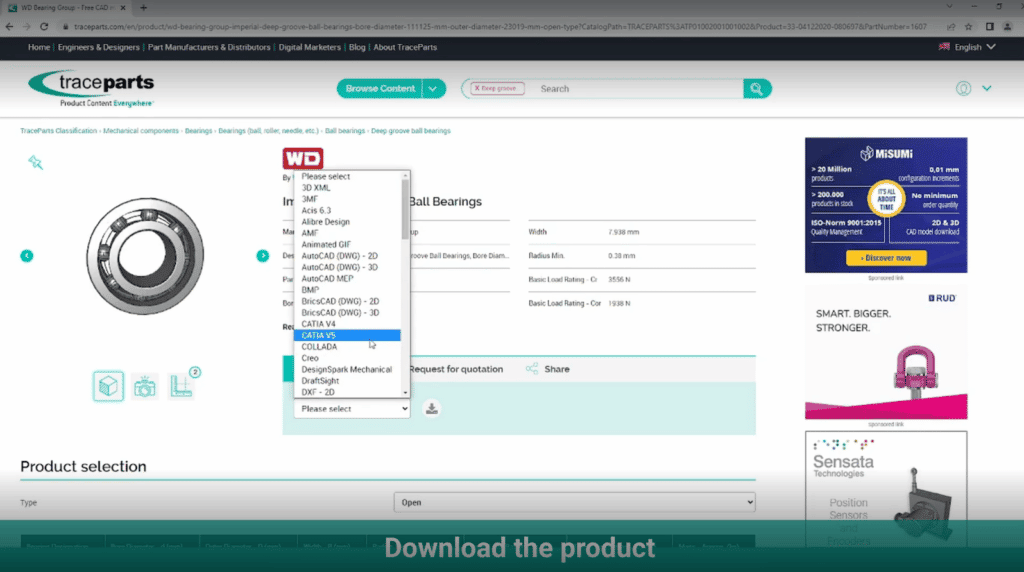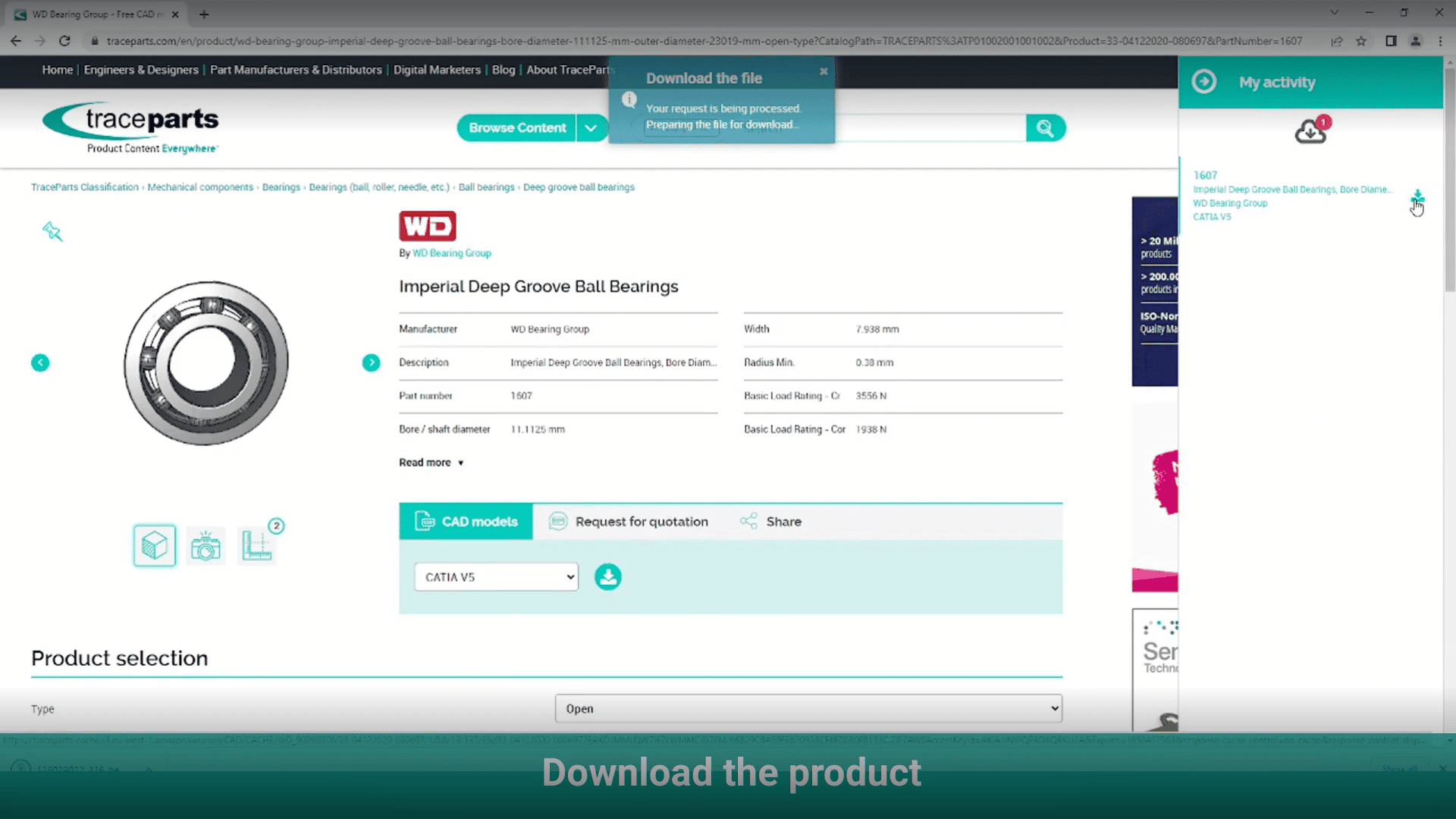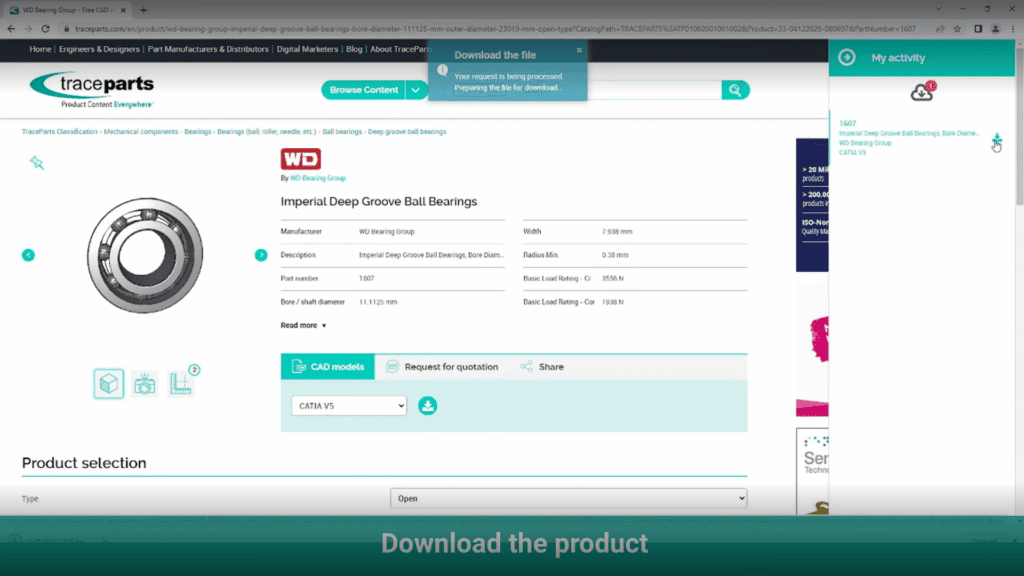 3 – Extract the downloaded file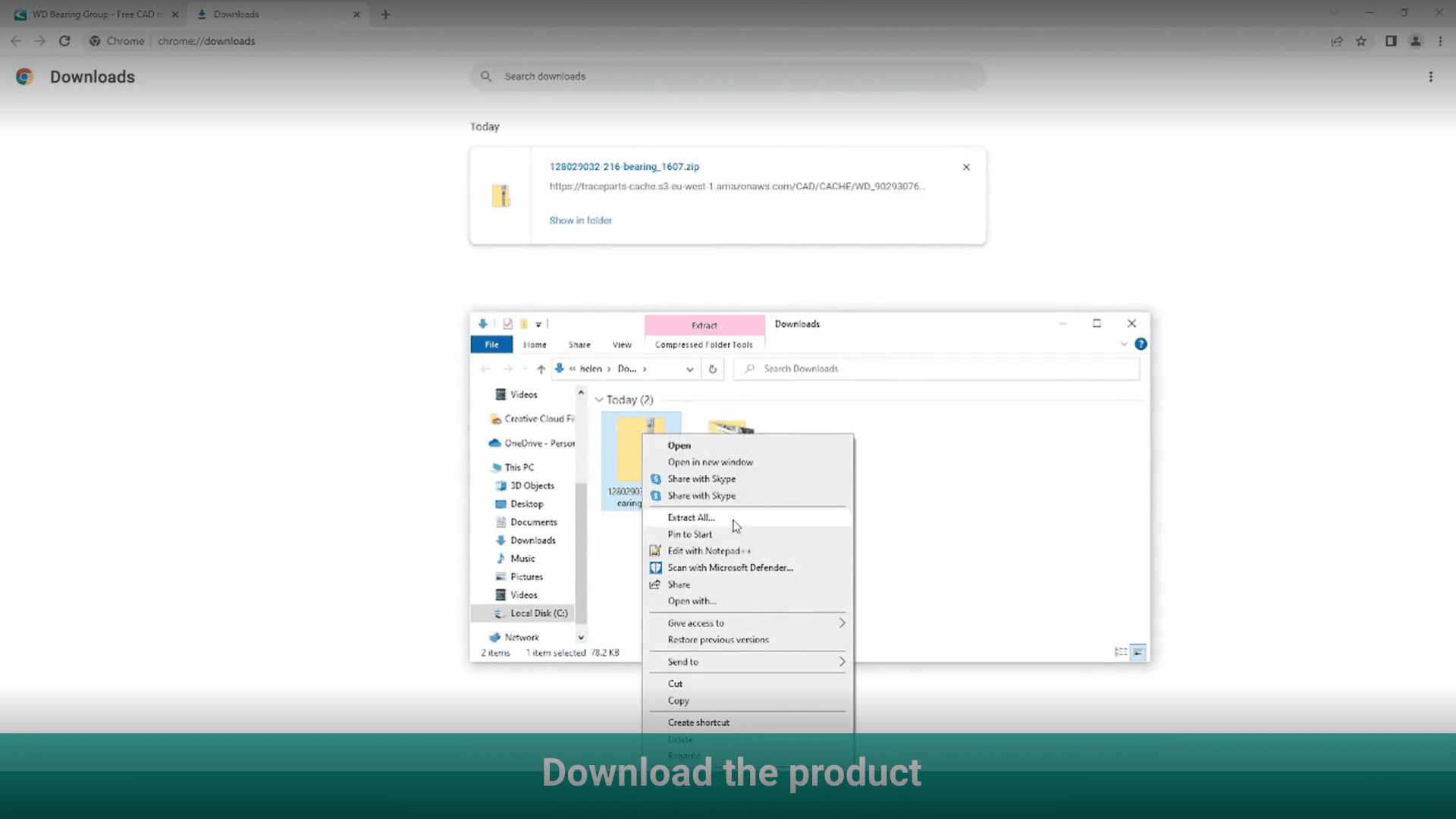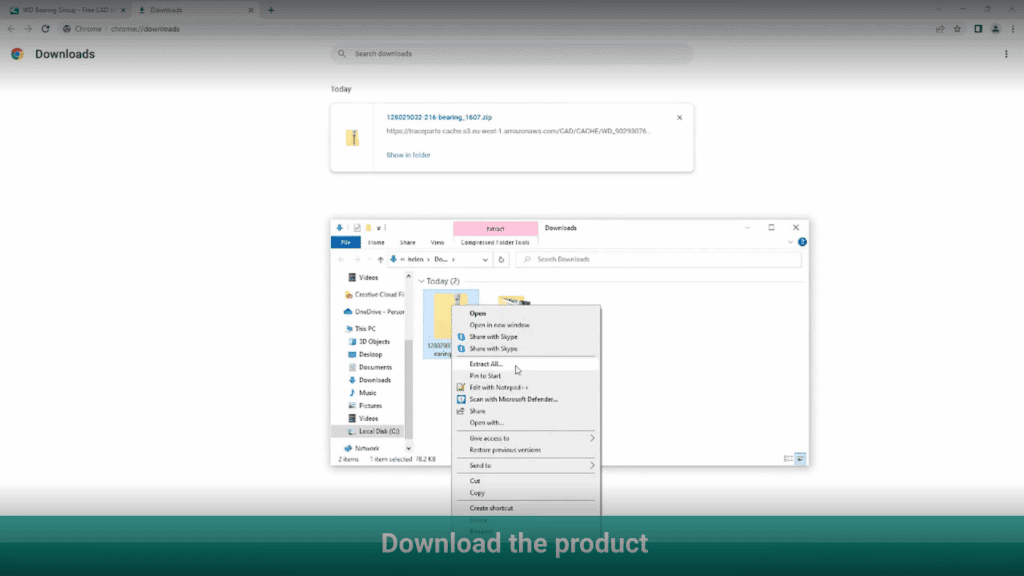 4 – Insert the file into CATIA V5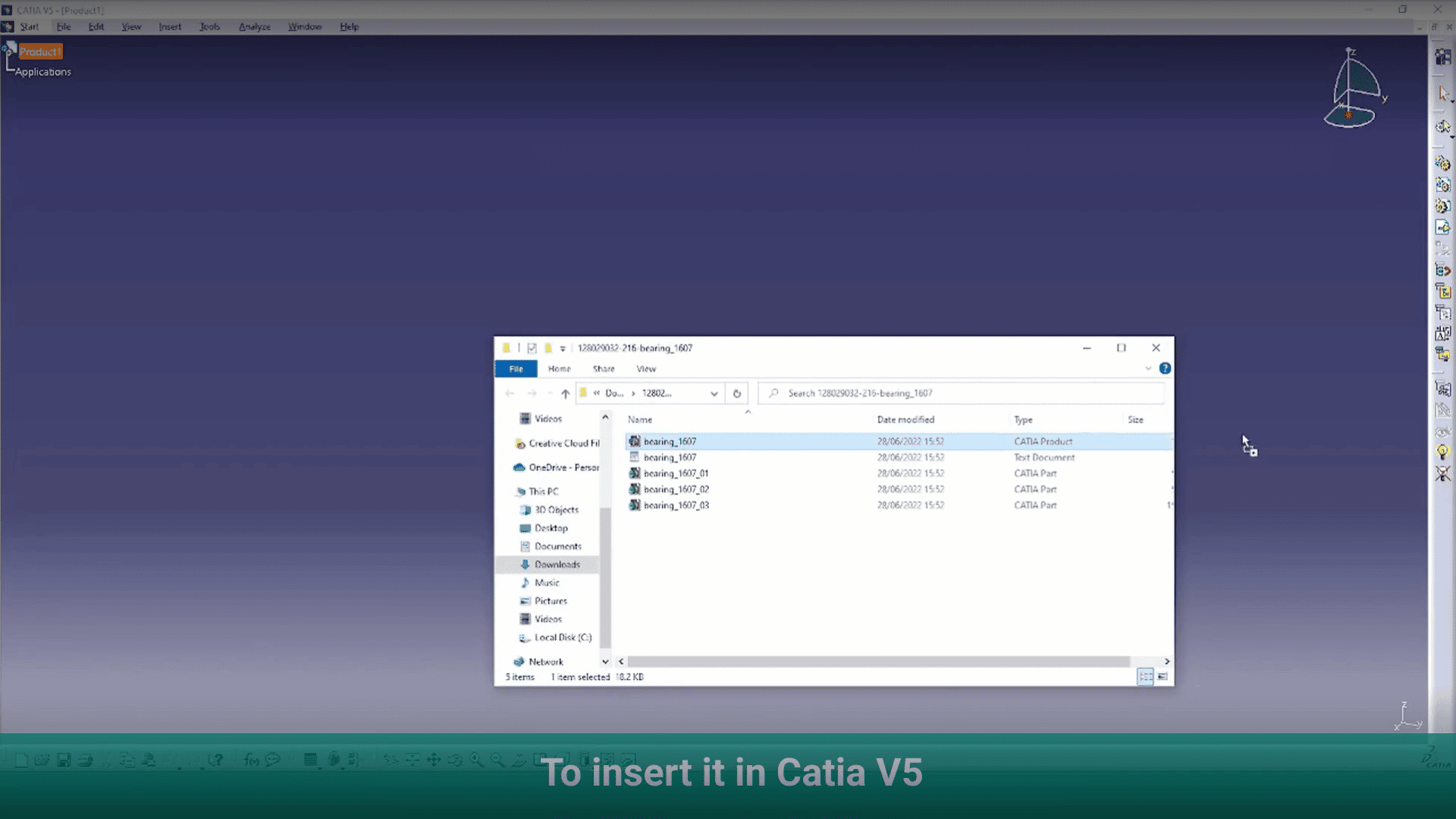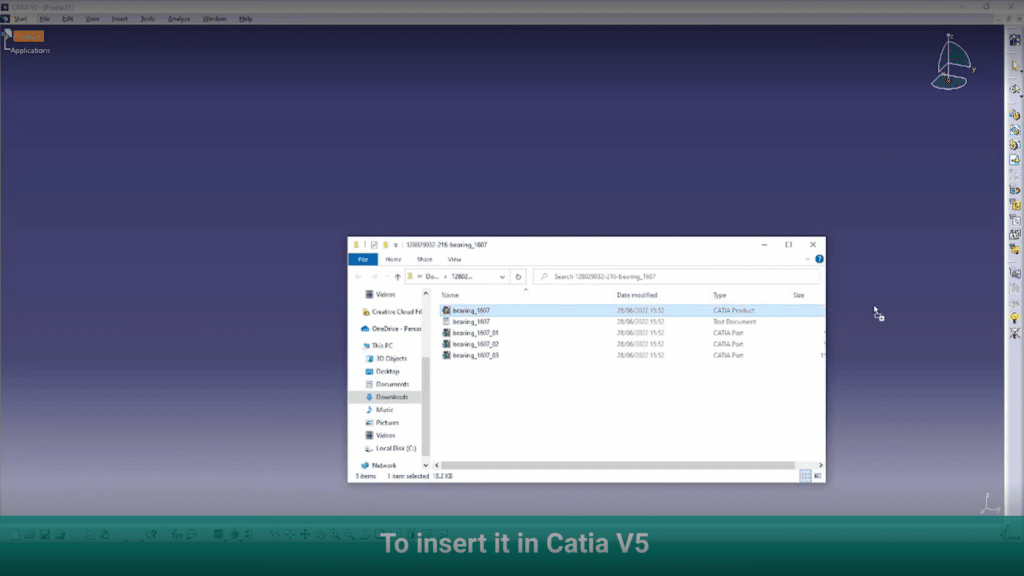 5 – Display the nomenclature