TraceParts and SnapEDA content syndication partnership
---

TraceParts has launched a strategic content syndication partnership with SnapEDA, the Internet's first electronics design library.
Electronic design (E-CAD) creates the wiring, connections, and components required for an electronic circuit using a printed circuit board (PCB).
Electronic design is made of two elements:
The schematic, which uses symbols to show how the elements within the circuit are joined together, where components are placed, and to describe the function of the circuit;
An image of the PCB, which shows where components are placed on the board, and how the printed tracks of the PCB are arranged to provide the connection between them.
This new partnership helps TraceParts enriching the product data found in the electronic component catalogs from manufacturers and distributors on TraceParts.com. It enables them to consolidate and centralize their design & engineering resources in one single place.
TraceParts users also benefit from this consolidation and centralization of data as they gain a seamlessly integrated E-CAD & M-CAD experience, allowing them to design their products faster and reduce the risk of errors.
The electronic component manufacturers with schematic symbols & PCB footprints on TraceParts.com include: Samtec, TE Connectivity, Molex, Bourns, Phoenix Contact, Hirose, Würth Elektronik, Lemo Connectors, CUI Devices, Harting, Nicomatic and many more.
The engineering files are available in a wide range of formats. SnapEDA supports formats for PCB design software applications such as Altium, Circuit Studio, Eagle, Fusion 360, KiCad, OrCAD / Allegro, and many more.
How to see and download SnapEDA E-CAD files on TraceParts.com?
1. Search for an electronic component on TraceParts.com.
2. If the schematic symbol & PCB footprint is available, click the icon to view them.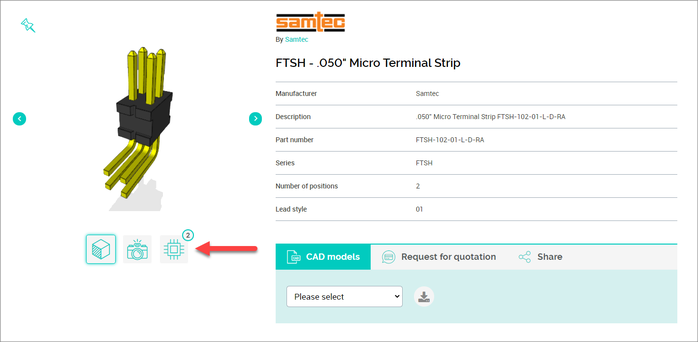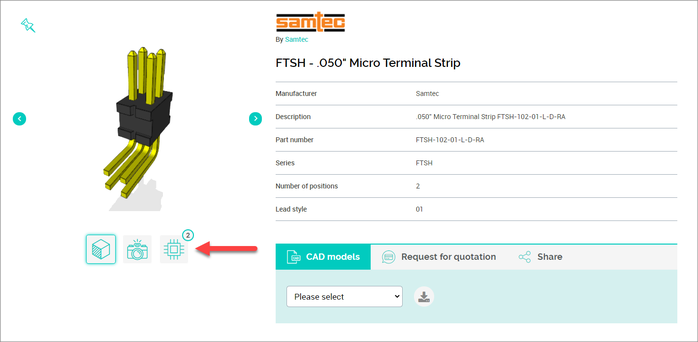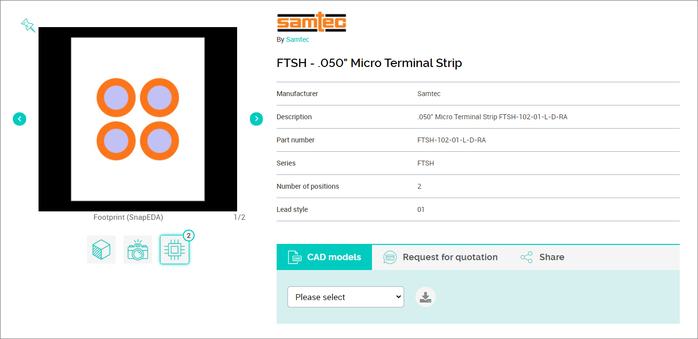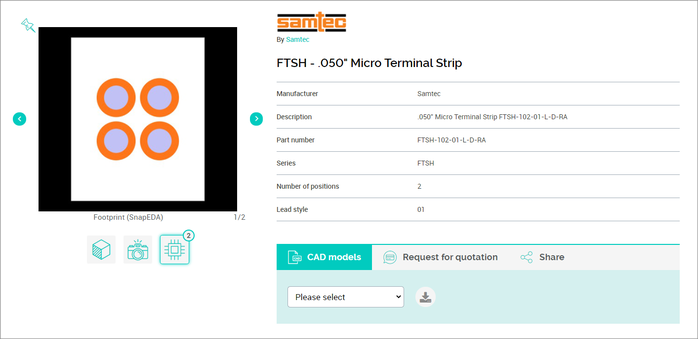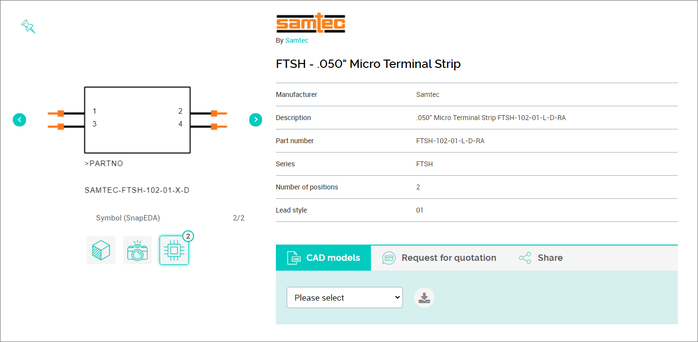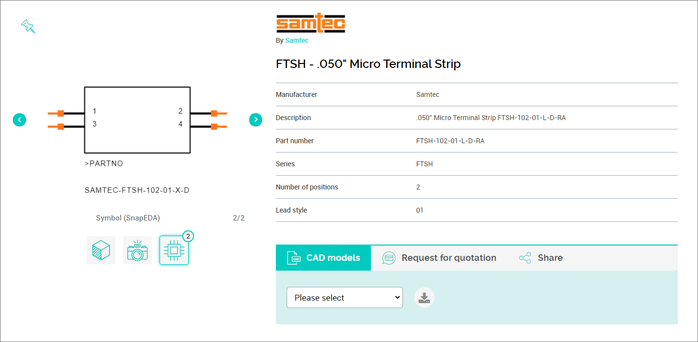 3. In order to download the E-CAD files, select one of the SnapEDA supported formats for PCB design software such as Altium, Circuit Studio, Eagle, Fusion 360, KiCad, OrCAD / Allegro, etc.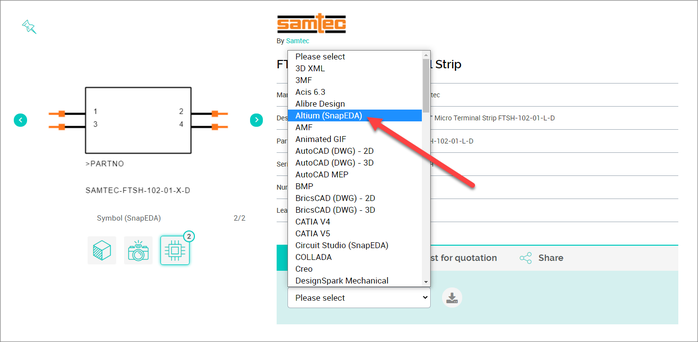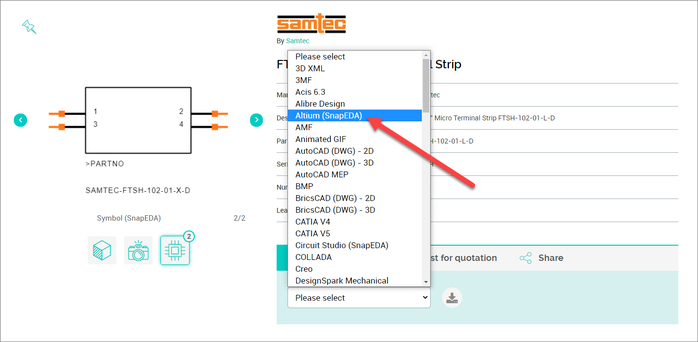 4. Download it and insert it in the PCB design software application of your choice.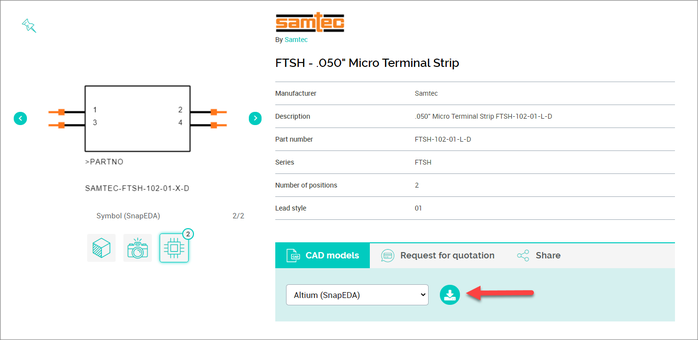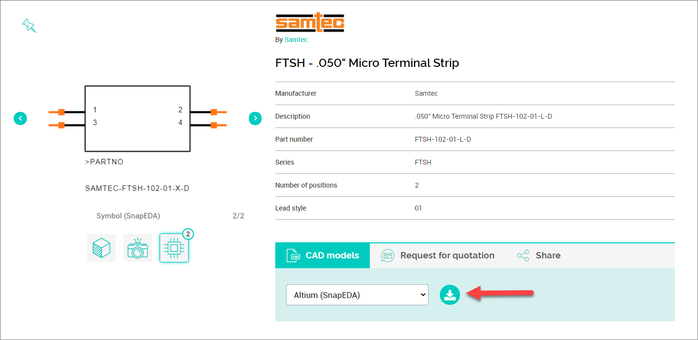 No doubt these new seamless functions will help thousands of electronic designers speed up their design process!