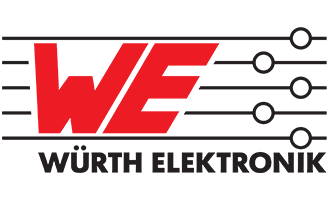 A positive review for Würth Elektronik
---
The French subsidiary of Würth Elektronik is taking advantage of the TraceParts CAD-content platform to develop its sales.
Saint Romain, France, 23 March 2017 – Würth Elektronik and TraceParts have been working together for approximately a year now. Würth Elektronik manufactures electronic and electromechanical components. On the initiative of its French subsidiary based in Jonage (Rhône), the company decided to publish its catalog of around 500 products on the TraceParts CAD platform.
The CAD models of Würth Elektronik components are therefore available online and can be used by technicians and engineers in the electronics sector to help them finalize their industrial design projects.
What are the main benefits of the TraceParts platform for users and suppliers of industrial components?
The main advantage for users – i.e. design engineers – is that the TraceParts platform provides quick, easy access to a wide variety of CAD components certified by suppliers. Thanks to the different formats available on the TraceParts platform, designers can download 3D models that are compatible with all CAD software products on the market. For example, all the CAD files of Würth Elektronik components are available in more than 50 CAD formats.
For Würth Elektronik, the TraceParts platform acts as a sales tool that generates new customer contacts each time a CAD file is downloaded. On average, some 1,500 3D models from the Würth Elektronik catalog are downloaded every month.
As an international manufacturer, we were looking for a sales tool to help boost our profile and increase our sales. The TraceParts platform has enabled our company and products to be selected for several new projects. It also offers innovative features, notably the wide choice of CAD formats provided. Our design customers really appreciate how easy to access and user-friendly the tool is,
explains Fabien BRUGNONE, International Product Manager at Würth Elektronik (Jonage, France).
For more information about Würth Elektronik
About TraceParts
TraceParts is one of the world's leading CAD-content platforms for Engineering, Industrial Equipment and Machine Design, totaling 4.3 million registered members from 1.2 million companies actively sourcing product information and technical data from over 195 different countries.
As part of the Trace Group founded in 1990, TraceParts brings highly targeted marketing exposure to more than 800 customers of all sizes and from all industries, via powerful cloud-based API and SaaS applications such as CAD part libraries, product catalogs and configurators.
TraceParts' comprehensive Digital Marketing Services help part manufacturers and distributors, 3D printing & rapid-prototyping suppliers, CAD/CAM/CAE/ECAD software and computer hardware vendors promote their products and services and generate highly qualified sales leads.
Available free-of-charge to millions of Engineers & Designers worldwide, the TraceParts CAD-content platform provides access to over 1,222 supplier-certified product catalogs and billions of 2D drawings & 3D CAD models and product datasheets that perfectly match the digitalization needs of Design, Purchasing, Manufacturing and Maintenance processes & operations, in virtually any industrial sector.
Categories