TraceParts Newsletter #162 New components provided from Holmbury Ltd, Phoenix Contact, Motion Industries, binder, Air Logic
NEW AND UPDATED CATALOGS | November 2021
Browse any of the catalogs below to speed up your next design project
with manufacturer certified catalogs on TraceParts.com
Holmbury Ltd
Holmbury is a global provider of hydraulic quick release couplings, valves and other hydraulic components.
New Components
Agricultural Quick Release Coupler – DINV Series – Female
Agricultural Quick Release Coupler – DINV Series – Male
Screw To Connect Quick Release Coupler – Female
A powerful pairing for compact precision
Highly integrated and compact, servo Controller BL 1-04/C from item combines a comprehensive series-standard configuration and excellent controller quality with a short sampling rate. Together with Linear Unit KGT 6 60 P20, it creates the perfect pairing for high-precision applications – a pairing that is also available as part of an all-in-one item MotionKit solution. Find out more now!
Motion Industries
Bearings, mechanical power transmission, electrical and industrial automation, hydraulic and pneumatics…
New Components
Flange-Mount Ball Bearing Unit, UFL004
Flange-Mount Ball Bearing Unit, KFL001
Flange-Mount Ball Bearing Unit, KFL002
Phoenix Contact
Phoenix Contact is a leading developer and manufacturer of industrial electrical and electronic technology.
New Components
G-INS-PG13,5-M68N-PNES-LG
G-INS-M16-S68N-PNES-GY
FL SWITCH 1824
New Components
M12-A connection cable male cable connector
M8 male panel mount connector
M8 female angled panel mount connector
Air Logic
Flow Controls, Filters, Check valves, Fittings, Switches, Relief valves and Regulators.
New Components
Thread Floating Disk Check Valves – F2804404B85
Bulkhead Fittings – F310086PP
Relief Valves – R610010
Access is happy to present its new 3D library available on the TraceParts CAD-Content Platform

Customers can have access to a variety of products like panels, uprights or accessories and download their preferred 3D format file for CAD design (compatible formats: Autodesk, Solidworks, Catia etc).
For more complex setups like doors, Access has designed and built a graphic configurator that will help customers identifying the desired model, generate the 3D file and commercial code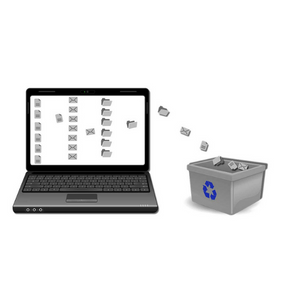 6 Ways to Make Your CAD Files Faster
While you are working on your newest CAD project, you may notice that some of the files that you are using might start to lag. Fear not, as there are ways to improve your CAD file speed without spending too much time deleting and/or re-organising manually yourself. We will go through the six ways you can make your CAD files faster to help you get that project finished on time!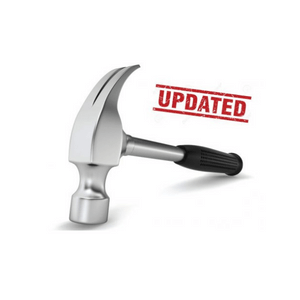 55 types of hammers – the ultimate guide
When we use the term "hammer" we all know what to expect, what they are used for but do you realise how many types of hammers there are and their crucial design elements? In its most basic form you can describe your hammer as a handheld tool which is simply used to strike another object. The first hammers date back to 2,400,000 BC when stones were used as the hammerheads
TraceParts S.A.S.
Parc Eco Normandie
76430 Saint Romain – France
E-Mail: info@traceparts.com
Web: www.traceparts.com
Phone. +33(0)232 794 426
Trade register number: 433 949 625 000 19
VAT. No FR53433949625
You are receiving this newsletter because of your registration with TraceParts.
Our General Terms of Use & Privacy Policy can be found here. Information on our GDPR compliance can be found here.
© copyright TraceParts S.A.S 1990-2021 – All rights reserved