Cool New Industrial Products selected by TraceParts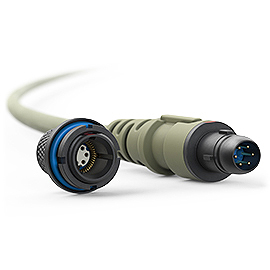 New field-ready connectivity
By Fischer Connectors

New pre-cabled solution Fischer UltiMate™ 80: compatible with NATO STANAG 4695 connectors, 6-7 signal & power contacts, ITAR free, up to 500h salt mist, IP68 sealing, up to 10,000 mating cycles, random vibration 7.7 Grms, shock resistant 100 G. New size available for Fischer UltiMate™ Series: size 15 (plug ø 23.7 mm) up to 27 contacts.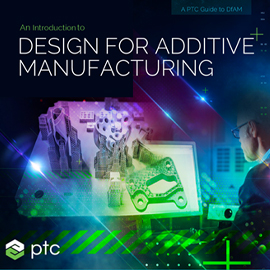 Design for Additive Manufacturing
Are you ready to begin your DfAM journey?

This eBook introduces design for additive manufacturing (DfAM) and provides an overview of the applications, benefits, design process and integration with the CAD system.

Learn about lattices, metal printing and printer technology. Creo can help you develop innovative designs, optimize, and print to a variety of printers with ease.

Ceramic Fuses for high inrush currents
Schurter expanded its UMT-H family

The SMD ceramic fuses of the UMT-H family have been expanded in the form of a 40 A and a 50 A version. Schurter now offers the UMT-H with its Time-Lag T characteristic in a total of 26 rated currents between 160 mA and 50 A. The UMT-H SMD ceramic fuse now covers a current range from 160 mA to 50 A at voltages of up to 277 VAC and 250 VDC.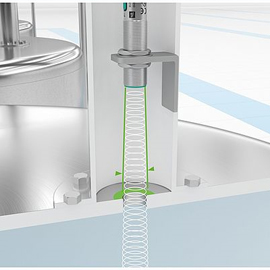 Versatile Ultrasound Measurement
Robust Connection for Industrie 4.0

Pepperl+Fuchs' new UC18GS series of ultrasonic sensors with an IO-Link interface meets the flexibility, comprehensive functionality and futureproof data transfer requirements for sensors in IIoT and Industry 4.0 environments. Ultrasonic sensors reliably detect all kinds of materials without being irritated by the optical properties of their surfaces.

New technical article


Mitigating the Effects of Pulsating Flow in Measurement

It is well known that flowmeters are sensitive to effects such as pulsating flow which can generate errors in flow measurement. The velocity profile of the flow undergoes a dramatic change during each cycle of pulsation compared to even flow conditions. The main source of potential error is the rate of sampling and how it will perceive the real flow passing through it.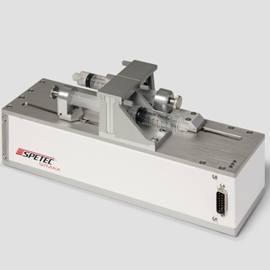 Low-flow Rate Double Syringe Pump
Two separate syringes can be simultaneously driven

For long-term applications, there used to be the handicap that the syringes had to be replaced manually for applications that were to run with the same liquid over a long period of time. Thanks to a technical innovation, Spetec has now succeeded in developing a double syringe pump that no longer has this disadvantage.



TraceParts S.A.S – Parc Eco Normandie – 76430 Saint Romain – France
Phone +33(0)232 794 426 – info@traceparts.com – www.traceparts.com
Trade and Companies Register: Le Havre – SIRET: 433 949 625 000 19
Sales Tax Identification Number: FR53433949625

© copyright TraceParts S.A.S 1990-2021 – All rights reserved