TraceParts has extended its long-lasting strategic partnership with Autodesk, announcing the immediate availability of its free 3D CAD library now seamlessly integrated within Autodesk Fusion 360.
Fusion 360 is a cloud-based 3D modeling, CAD, CAM, CAE, and PCB software platform for product design and manufacturing.
1,400+ TraceParts 3D catalogs featuring hundreds of millions of industrial components are now seamlessly integrated into Autodesk Fusion 360.
The benefits for Fusion 360 users
Through this out-of-the-box integration, Fusion 360 users can browse and search hundreds of millions of mechanical, electrical, electronics, hydraulics, pneumatics, and many other types of products. Once a product is chosen, designers configure product options, dynamically preview them in 3D, and insert native Fusion 360 3D models directly into their designs.
Metadata rich Bill of Materials (BoM) properties connect chosen components back to the manufacturer to streamline supply chains and ultimately save time when ordering those components.
How to find and insert TraceParts 3D models in Fusion 360
1. Go to "Insert" top menu and choose "Insert TraceParts Supplier Components".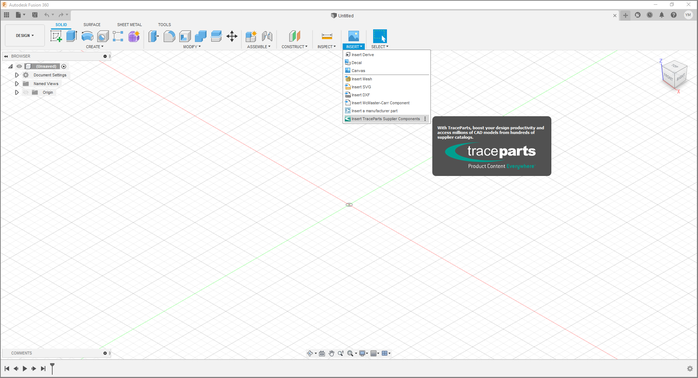 2. Select a catalog or search for a specific part number.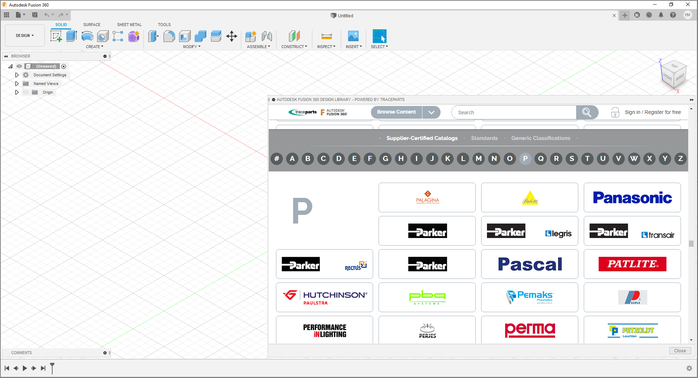 3. Refine the search results until you find the required product.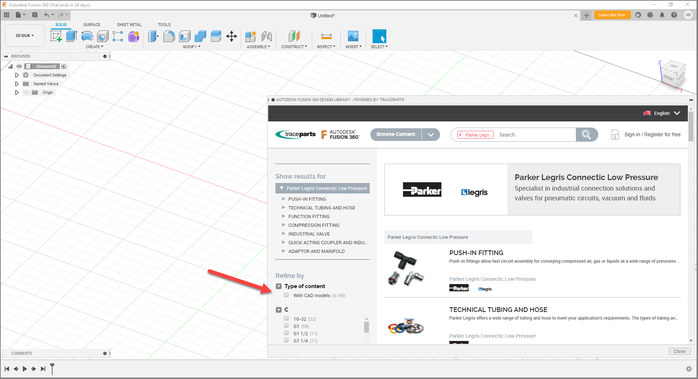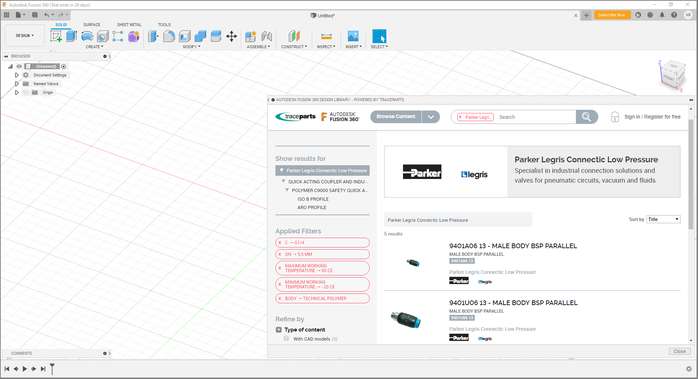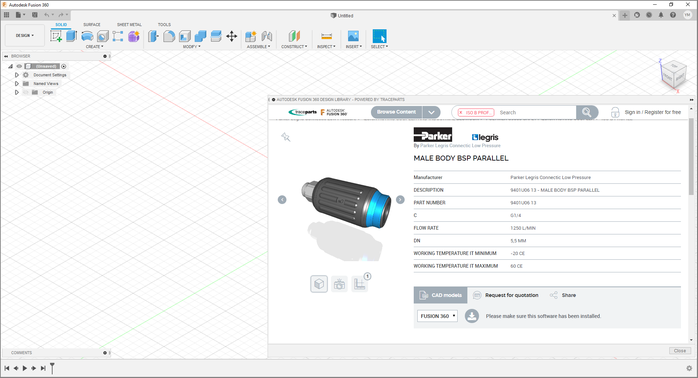 4. Check and select the product specifications.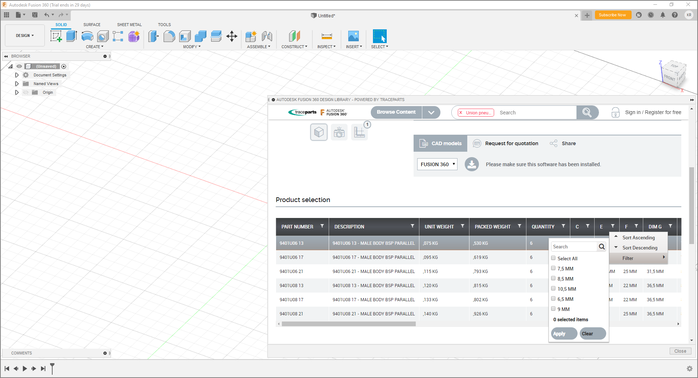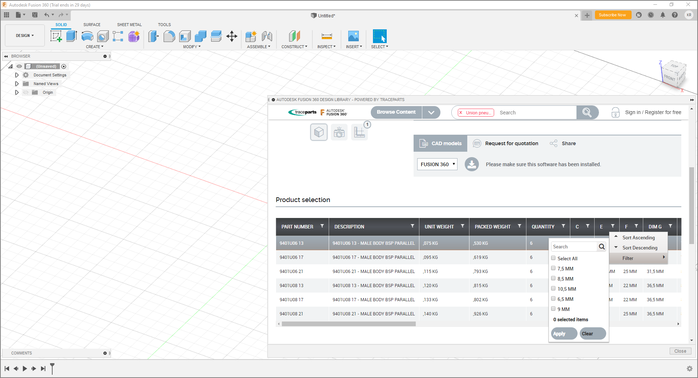 5. Download the 3D model.
6. The selected component will be directly inserted in Fusion 360.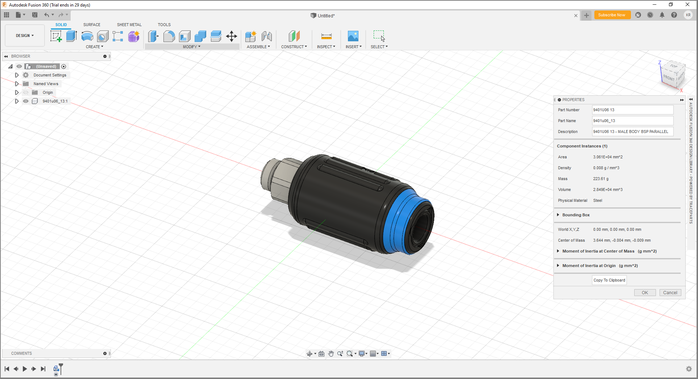 With access to millions of free 3D models powered by TraceParts, this seamless integration will help Fusion 360 users to significantly speed up their design process!