All the elements for the creation of the form must be sent at least 7 days before the campaign date. If the elements are NOT sent within the allotted time frame, we can not guarantee that the campaign will be sent on time.
1. Items needed from you

The call-to-action of the form
If your objective is for users to watch a video, obtain a Whitepaper, see a new catalog, register for a Webinar, read a Newsletter, etc, then your Call-to-Action button should reflect that message.

The page after the form
For example a simple "Thank You" page, or a re-direction to your website, a video…

The main image, the header, all the fields you wish to use, and your text for the form
Don't forget to add all links (for example of a video).

Translated texts
For fields and messages (such as the "send" button, catchphrases, field names, check boxes…).
2. Examples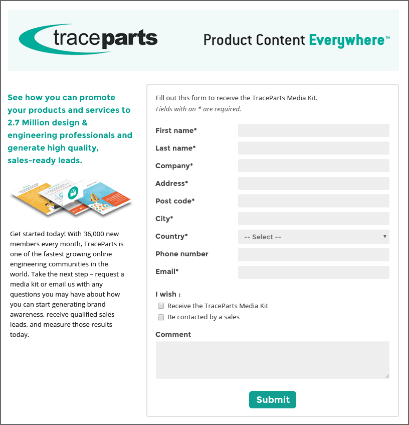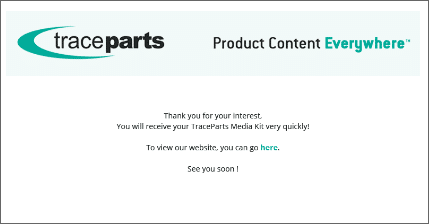 3. Getting your leads
Once your campaign is sent out, you may opt for receiving your leads directly (in real time) or by having us send them to you via an Excel sheet one, two or three days after.
We send out a maximum of two Excel sheets with your leads- the second is one week after your campaign. All other leads after that are sent to clients in real time.
Note that we also offer the possibility for you to seamlessly transfer the collected leads into your CRM.