If you don't have an HTML file and want our campaign team to create one for you, we will need a few elements from you:
First, we will need a visual rendering (or template) of what the HTML should look like.
This rendering will help our campaign team know how you want your campaign to look like.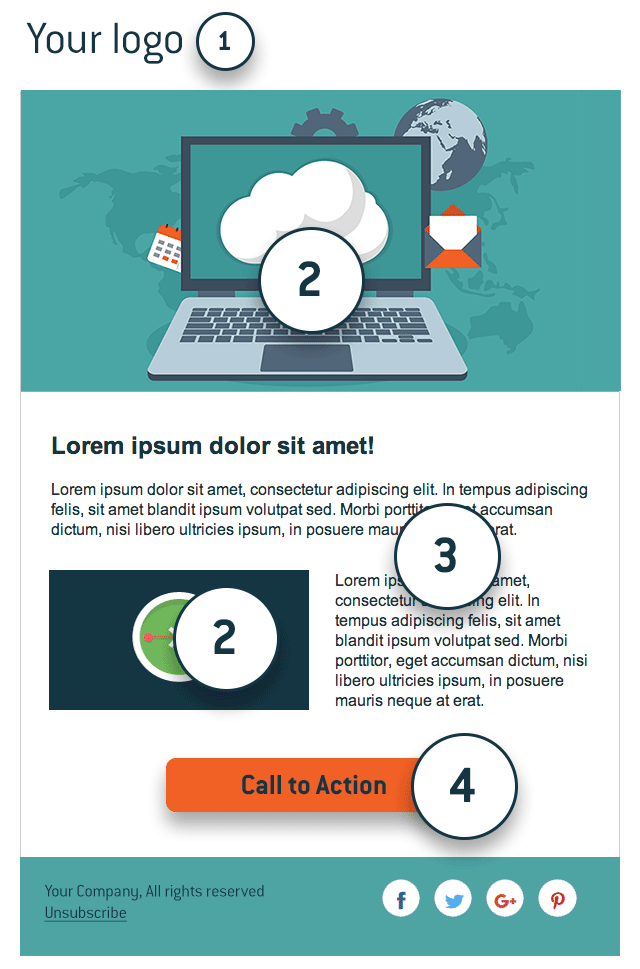 Please provide us with the following:
1. Your logo
A logo is an essential visual element that helps users identify your company instantly.
2. The images
A few pleasing images that illustrate the content of the message helps grab users' attention.
Too many images can cause a bad impact on the deliverability- one to two images is enough.
Regarding the format, we recommend that you use JPEG, PNG, or GIF. The images should not be animated since a lot of desktops block or refuse animated messages.
3. The text
A simple text that explains the subject line of your message and provides valuable information to recipients should be used. Stick to one topic- too much information given in a message gets lost.
4. The Call-to-Action
The Call-to-Action is a button that allow recipients to click on your message. The objective of sending out an email message is to have recipients click on the Call-to-Action button, so it must be efficient.
Be Careful!
Don't forget to send us The subject line of your email campaign
With the sender name, there are the 2 factors that induce recipients to open or not your message. It should be short and clear.
All the material for the campaign must be sent to us at least 10 business days before the campaign date. If the elements are NOT sent within the allotted time frame, we can not guarantee that the campaign will be sent on time.
If you need more information, don't hesitate to send a message to campaigns@traceparts.com