Target Engineers and CAD Designers who express their interest in 3D Printing, Prototyping and 3D Scanning
---
Thank you to have filled in this form.
Your request has been registered.
You can download our 3D Printing Overview from the following URL: https://info.traceparts.com/download/213/en/30071/traceparts-emailselection-by-areasofinterest-3dprintingadditivemanufacturingprototyping3dscanning-en.pdf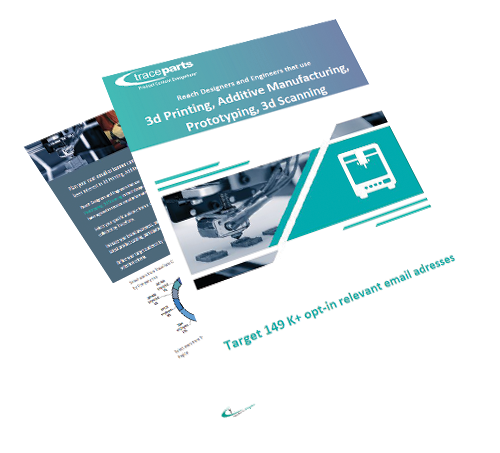 Note that you can also select your own target audience and request a free no-obligation quotation for your next email campaign from the link below:
Take advantage of a specific newsletter devoted to the 3D printing sector to promote your products and services to a specific audience of Engineers and Designers that have expressed their interest in 3D Printing, Prototyping and 3D Scanning.
The TraceParts Team