Giving COVAL's components exposure on the TraceParts portal supports the French manufacturer's growth strategy.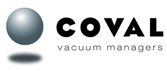 For over 25 years, French firm COVAL has been designing and manufacturing components for vacuum handling systems. Such systems are widely used throughout the automotive, food, aeronautical and packaging industries.
The idea is to pick up an object – whether a sheet of metal, sheet of paper, finished product or foodstuff – using one or more suction cups and then move that object from one workstation to another or place it in its packaging.
The suction cups are built into a handling system, and the vacuum comes from an automatically-controlled circuit fed by generators or vacuum pumps. With this technology, items can be quickly gripped and handled, even fragile or unusual shaped objects.
However, the process needs to be tweaked to perfection and the network accurately sized, since an overly powerful vacuum is energy-intensive and time-consuming, which could adversely affect desired production rates.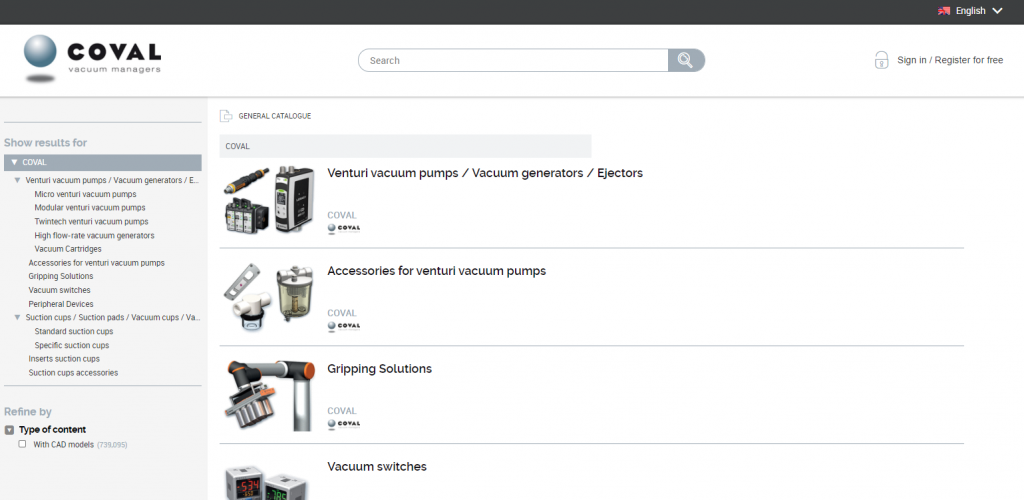 That is why COVAL does not brand itself as a simple manufacturer and supplier of handling system components, such as vacuum generators, suction cups and fittings, electrical distributors, vacuum pressure controllers and other connectors.
COVAL guides its customers (manufacturers of robots, specialist machinery, etc.) through the process of defining their project specifications, searching for the best-fit equipment and building the best possible vacuum circuit.
The company even has a test laboratory for verifying processes and its own engineering department; to keep quality levels under control, it manufactures nearly all of its components, which it subsequently markets and integrates. COVAL won a sustainable development award during the recent European Mechatronics Meeting in June 2010.
Since 2003, the spotlight has been firmly focused on innovation and greater international presence. Today, 30% of the company's production is exported via its subsidiaries in the United States, Brazil, Spain, Italy and Germany, and across a global distribution network.
2,500 x 3D part numbers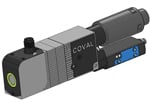 Over the years, COVAL has received an increasing number of demands from its customers for CAD models. Stéphane Garcia, Chief Marketing Officer, explains:
« We obviously wanted to satisfy their demands, but even though we design our own products using 3D CAD software, our technical departments were spending too much time responding to their requirements, especially due to the need to simplify our models in order to protect our expertise.
In addition, so many different types of CAD formats were asked for, that we were often unable to give customers exactly what they wanted ».
In 2007, COVAL called on TraceParts to create and upload all the 3D models in its product catalog.
One of the initial reasons for choosing TraceParts was that its libraries were used by our largest customers, especially in the aeronautical industry. adds Stéphane Garcia
COVAL therefore entrusted all its CAD models to TraceParts to create its component library available in the different CAD formats and standards on the market via the www.coval.fr website and the www.traceparts.com portal.
We had no trouble at all in integrating the models, and the same applies to the regular updates to our range. You can tell that the TraceParts teams are used to working with manufacturers and are familiar with their core business or at least their constraints and demands for quality and fast action. advises Stéphane Garcia
Supporting the development strategy
The TraceParts portal accounts for a growing number of COVAL component downloads with 35% of all user access, and the figure is higher still if France is not included.
Stéphane Garcia is delighted with the situation:
Our French customers have got into the habit of downloading 3D models from our site. The whole process is logical and the perfect answer to what manufacturers initially said they wanted. A huge weight has been lifted from our engineering department's shoulders in terms of supplying CAD files. But as part of our plans to step up our presence outside France, making our libraries and therefore our products visible on TraceParts' international portal is a major advantage. It supports the deployment of our strategy and the success of our overseas subsidiaries.
New products are regularly developed by COVAL and incorporated by TraceParts. COVAL is also planning to use TraceParts' marketing tools to develop communication towards manufacturers and thereby leverage its penetration into the international industrial sector.
For further information:
Coval: www.coval.fr
Coval CAD data on traceparts.com: www.TraceParts.com
Contact us: info@traceparts.com