NEW AND UPDATED CATALOGS
Browse any of the catalogs below to speed up your next design project
with manufacturer certified catalogs on TraceParts.com
Roxtec
Complete sealing solutions for cables and pipes
New Components
Roxtec EzEntry™
Roxtec GHM transit
Roxtec ComSeal™
Vlier Products
Manufacturer of Spring loaded device Quick release, leveling device, Mechanical Components
New Components
Light End Force – Standard Spring Plungers – Steel w/Stainless Steel Nose, Inch
Ball Plungers – Steel, Metric
Light End Force – Standard Spring Plungers – Steel w/Steel Nose, Inch
LaserLinc
LaserLinc specializes in laser and ultrasonic technology for precision measurement of diameter, ovality, material thickness or wall thickness, concentricity, and inside diameter.
New Components
Single-Axis Laser Micrometer
Profile Vu Laser Line Triangulation Systems for Profile/Shape/Contour Measurement
UltraGauge+ 4-Sensor Assembly for Wall Thickness and Concentricity Measurement
Parker Rectus
European leader in quick coupling solutions for industrial low pressure fluid handling systems
New Components
Coupler with valve, Male Thread
Coupler with valve, Female Thread
Coupler with valve, Hose Barb
ACE
Innovation in Deceleration and Motion Control
New Components
Industrial Gas Springs V4A
Pneumatic Leveling Mounts
Air-Oil-Tank
TraceParts CAD-Content Platform Reaches 1,000 Supplier-Certified Product Catalogs

TraceParts is proud to announce the publication of the 1,000th product catalog on TraceParts.com. Delivering highly detailed product information to engineers, each catalog is provided by some of the leading part suppliers in mechanical, electrical, electronics, manufacturing engineering, pneumatics, hydraulics, sensors and measurement systems, and many more types of components.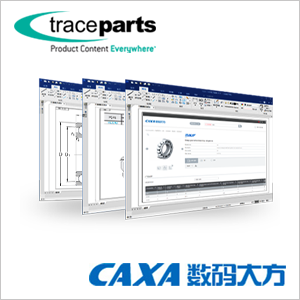 Launch of CAXA Solid 2021 with Full Support from TraceParts 3D Library
TraceParts created a collaboration project with CAXA, a renowned CAD/PLM software supplier in China. CAXA CAD design software is the first CAD technology and software developed independently in China, and it has created a series of CAD/CAM/CAE/CAPP products. Typical users include Huawei, Foton Motor, Zhuhai Gree, Chongqing Chuanyi, and Heyuan Lung Kee Group, etc.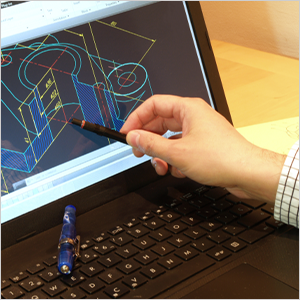 Top 5 AutoCAD Features
AutoCAD stands for Automatic Computer Aided Design, and that is representative of what this program is all about. It creates 2D and 3D drawings and models, providing a modern alternative to drawing with pencil and paper. Learn the top 5 AutoCAD features that will display how this digital design software works and why it has become the industry leader and standard for 2D drawings.
TraceParts S.A.S.
Parc Eco Normandie
76430 Saint Romain – France

E-Mail: info@traceparts.com
Web: www.traceparts.com
Phone. +33(0)232 794 426

Trade register number: 433 949 625 000 19
VAT. No FR53433949625
You are receiving this newsletter because of your registration with TraceParts.

Our General Terms of Use & Privacy Policy can be found here. Information on our GDPR compliance can be found here.


© copyright TraceParts S.A.S 2020 – All rights reserved