Mandatory information for 3D modeling:
The list of your part numbers, including information about your products in a spreadsheet (Excel):

– Dimensions table for each product
– Any specifications allowing end users to choose the product part number matching their needs.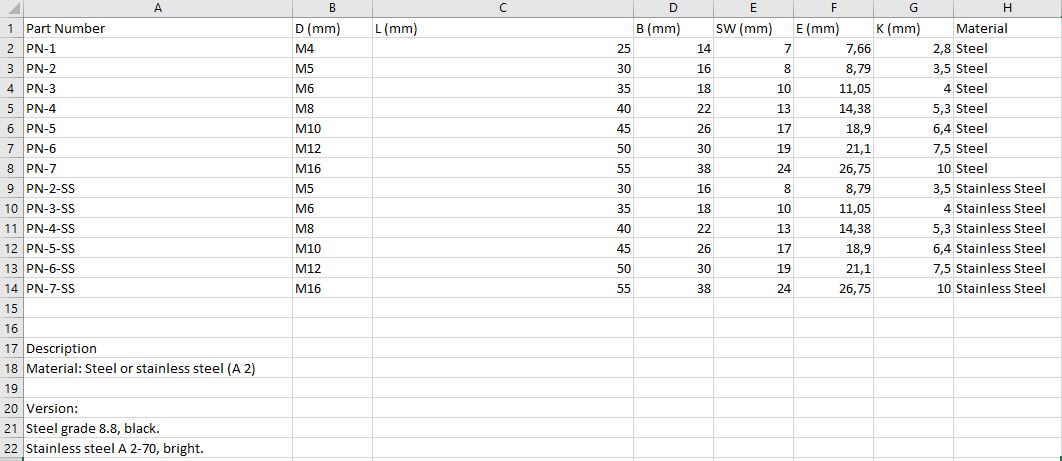 Dimensional drawings or links to datasheets with dimensional drawings to provide the dimensions and geometric data needed to create the 3D model.

In case of products that need to be configured, the configuration rules must be supplied for user input purposes, along with the minimum and maximum values. The rule for calculating the unique product part number, based on the configuration must also be provided.

Your company's logo – on a white background with a minimum height of 40 pixels.