What made you decide to look into Online Marketing Services?
It is not easy to satisfy the increasingly specific needs of our local CAD/PLM firms, at a time when things are continuously changing and moving forward, with new sophisticated tools to measure return of investments. In this competitive environment, having a reliable expert business partner is really important, and sometimes a decisive factor in winning a call for tender.
What finally made you choose TraceParts? Which factor swung the balance?
In this regard, TraceParts has one of the most effective databases in terms of data segmentation, open rates or click-through rates, and in terms of reaching the target customers in general.

How would you rate the quality of the services provided by TraceParts?
They always listen closely to our needs in terms of sales operations and planning, and have demonstrated their flexibility several times in order to meet our exact requirements.
What kind of results have you obtained on your projects with TraceParts?
For a recent CAD campaign for a leading company in the market, TraceParts was one of the top three performers, out of a total of 10 different players.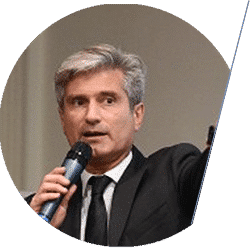 Sandro Santi
Go-to-Market strategist
2goLIVE Srl – Milan – Italy – CAD/CAM/PLM Media Center