What made you decide to look into Online Marketing Services?
We started looking into TraceParts Digital Marketing Services because of their large and diverse audience of Design/Technical Engineers.
What objectives do you want to achieve with your marketing projects?
Our objectives are to help inform, educate, and grow brand loyalty of Essentra Components products, solutions, and services.
What finally made you choose TraceParts? Which factor swung the balance?
We began working with TraceParts uploading our products and CAD files to their Design Library and wanted to continue to drive brand presence, awareness, and growth through other TraceParts channels.
Could you quickly describe the projects you have worked on with us and the timeframe involved?
We've now worked with TraceParts for over the past three years. We've partnered with them on a variety of projects including uploading Essentra's product categories and CAD files to their Design Library, Email Marketing, and Banner Ads.
How would you rate the quality of the services provided by TraceParts?
TraceParts has provided excellent service. TraceParts is truly a partner that is engaged in your success.
What kind of results have you obtained on your projects with TraceParts?
We've seen some great results partnering with TraceParts. We're able to segment audiences into focused groups and share relevant content and information quickly and easily.
Would you recommend TraceParts and our services to other companies?
Yes, I would highly recommend TraceParts!
Is there anything you would like to add?
TraceParts has been an outstanding partner to work with over the past three years. We've worked with many digital partners over the years and no one has been as engaged and focused on our success as TraceParts and our Account Manager Leia Sanderson Teixeira has.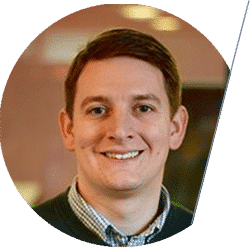 Justin Batzel
Marketing Operations Manager
Essentra Components AMERS