Component manufacturers: How can you generate more qualified leads?
---
18-05-2018
Priscillia Granval
As a component manufacturer, your goal is to raise the visibility of your products and increase sales by generating qualified leads.
Did you know that buyer behavior in the industrial sector has changed? Buyers are now more connected and autonomous. Today, when looking at purchasing a component, they prefer to find information themselves on the Internet than to be contacted by salespeople out of the blue.
This guide will give you a clearer view of the strategy you need to implement to generate more qualified leads for your sales teams.
Table of content "Component manufacturers: How can you generate more qualified leads?"
Download the complete free PDF Guide about the Lead Generation Strategy for Component manufacturers
---
Introduction : How to reach your lead-generation objectives as a component manufacturer?
As a component manufacturer, your goal is to raise the visibility of your products and increase sales by generating qualified leads.Did you know that buyer behavior in the industrial sector has changed? Buyers are now more connected and autonomous. Today, when looking at purchasing a component, they prefer to find information themselves on the Internet than to be contacted by salespeople out of the blue.
Since you manufacture and market components, you need to adapt your communication and strategy to this new approach and do everything you can to generate qualified leads on the Internet, so that you are present at the right moment, when your prospects identify their needs.
Lead generation is something that requires long-term planning. It involves a genuine strategy that will allow you to achieve the goals you have set.
When your target prospects are considering a purchase, you must be present at each stage of the process, so that they realize that your products are the ones that best meet their needs.
To achieve this, you have to know your target audience inside out and provide them with high-quality content.
As a supplier of 3D digital content for the engineering sector, TraceParts has been working with component manufacturers for more than fifteen years to help them build their lead-generation strategy and increase the visibility of their products on the Internet.
This guide will give you a clearer view of the strategy you need to implement to generate more qualified leads for your sales teams.
Lead generation: a major challenge for component manufacturers
Generating leads on the Internet by meeting the expectations of purchasers

Note: in industry, the use of paper catalogs is still very common. It is part of engineers' and designers' culture, and complements Internet searches.
As marketing professionals, you must therefore adapt to your prospects and their way of approaching their purchases. You must provide them with relevant information on your website in order to help them move forward in their purchasing process.
Generating leads on the Internet to support your salespeople
In the past, sales teams used to pick up the phone to get in touch with potential customers and companies they were interested in.This sales technique has proven its worth but it is becoming less and less effective. In fact, many prospects find it intrusive. Indeed, cold calling does not take into account where prospects are at in terms of their needs. They are certainly not keen on receiving calls from people trying to sell products they do not need (or do not need yet).
This type of prospecting can have several negative consequences: it can drive your prospects away, de-motivate your sales team, and turn into a real waste of time for your sales staff and prospects.
To generate leads, your sales team can also go to trade fairs and meet their prospects face to face. This method can be limiting, however, as it is difficult to address potential buyers without knowing anything about them and their needs.
The Internet is an ideal tool for generating leads and obtaining a better ROI. Buyers now systematically look for information online to help them in their decision-making process.
To generate leads on the Internet, you need to plan properly
and must have a long-term strategy.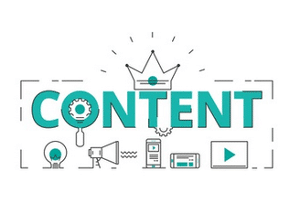 On the one hand you have free tools available for this, such as your website, social networks, and natural search-engine optimization (SEO). These free tools rely primarily on the quality of your content. We all know the expression, "Content Is King". A minimum investment in terms of content is required, and the results are measured over time.
On the other hand, you can also use paying tools, such as online advertising campaigns like Adwords, advertising banners, emailing campaigns and the online publication of your catalog. These marketing tools will enable you to quickly promote your products and services with immediate results.
In order to create an effective lead-generation strategy, you must therefore combine these two types of tools.
The three prerequisites for generating leads as a component manufacturer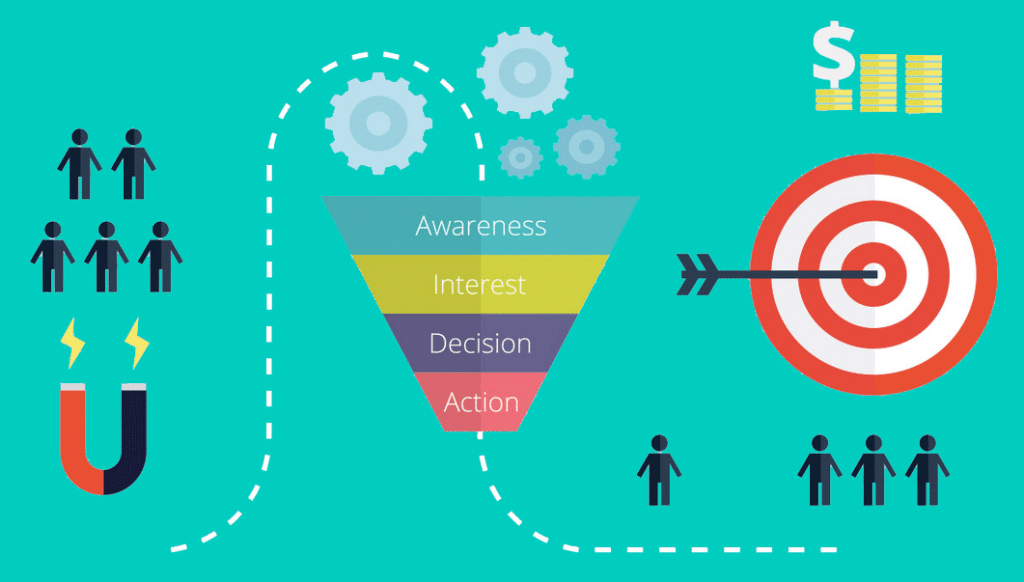 1. Define exactly what a qualified lead is for you
Before starting to build your lead-generation strategy, you must have a clear definition of what a qualified lead is (for your company), i.e. a lead that can be potentially converted into a customer by the salespeople.
For example, what area of business do your prospects work in? What are their jobs? What are their objectives? What problems do they face? How do your prospects behave on your website? Why are they interested in your content?
This analysis will allow you to draw up profiles of different types of prospects so you can target them more easily through content and actions corresponding to their profiles, objectives and challenges.
You need to define these profiles in order to adapt your communication to their needs and target them effectively so as to provide your salespeople with qualified, mature leads.
This crucial step will allow your sales team to save valuable time.
2. Know your target audience
To generate qualified leads, you must attract and retain the attention of your target audience.
It is crucial to have a good understanding of your target in order to create content that is in line with your prospects' searches. This is the starting point for your lead-generation strategy. Defining your target will allow you to have a better understanding of your prospects' needs and therefore provide them with specific answers to their questions.
Analyze your customers and understand their objectives and challenges
To have a good understanding of your target, you must first analyze your existing customers on your database. You must understand how your target behaves in order to identify their requirements and thereby adapt your communication accordingly.
Thanks to this analysis, you can define your core target who are most likely to be interested in your products.
3. Put your product catalog online
As component manufacturers, you already have your paper catalog, which is a genuine bible with all your products and references.
Have you already thought about making your products available online in the form of CAD models?
As we mentioned previously, people generally use the Internet today to search for information before making a purchase, so do not waste the opportunity of using your most valuable tool to promote your products and generate leads.
Your catalog of components can be transformed into a real marketing tool. Indeed, demand for CAD models is experiencing strong growth. Engineers and designers need detailed technical information about your products, including 3D models, in order to make the right choice, as early as the design phase.
Putting your product catalog online will also the purchasing process.
Indeed, a component that is downloaded for a design has every chance of being purchased afterwards.

Do not hesitate to consult our page about publishing 3D catalogs in order to take things further https://info.traceparts.com/pcs/publishing-3d-catalogs/publish-your-cad-models/
Five tools to leverage lead generation on the Internet
1. Search Engine Optimization (SEO)
Search Engine Optimization is a tool you should definitely take advantage of. It ensures awareness of your brand in your field of activity.
Purchasers get information via Google when they are looking for solutions to their needs. As such, you must always be visible on search engines and provide high-quality content that meets the requirements of your potential customers.
You must therefore ensure good web indexing and SEO for your website, so that it appears in the top search-engine results when an Internet user types a query incorporating the keywords you want associated with your brand or products.
Publishing your product catalog online can give you additional visibility and better SEO, in terms of the semantic searches and key words typed into search engines by your prospects.
2. Your website
Your website must be your major source for generating leads and must help you convert your leads into customers.
It is the central tool in your strategy, and you must pay close attention to your website and update it regularly with quality content.
In order for your webpage succeed, it is essential to define an optimized conversion funnel that will take your visitors from the status of prospects to leads. You must therefore be careful to include the concept of "call to action" in your pages, i.e. texts/images that incite the users to click on a link to your strategic pages, and of course create optimized landing pages and forms in order to make your prospects want to go further.
3. Social networks
Today, even professionals use social networks to keep up with market developments, extend their networks, and obtain information they might not necessarily find on the Internet.
Social networks need to be a part of your lead-generation strategy. This tool should attract the attention of your prospects but also get them "involved" and help create closer relations.

Large companies often employ a community manager who looks after communication on social networks and keeps the communities active by posting high-quality messages.
In SMEs, this task is often carried out by the marketing department, whose list of daily tasks is already extremely long. To ensure the communication is effective and not a handicap, you must establish an editorial strategy and plan the publication of your messages.
You should therefore complement your strategy with this tool, by making sure you select the social networks that your prospects actually use and regularly publish messages that add value and stimulate thought. Be careful not to publish messages that are too sales-oriented! The objective of social networks is to create interaction with the people that follow you and position yourself as a genuine expert in your field.
4. Email marketing campaigns
Email campaigns are considered the most powerful tool by B2B marketers. They enable you to generate leads quickly and to be able to easily measure ROI. They allow you to communicate instantly about the launch of a product, an event or a particular offer to a predefined target audience. This is one of the most common tools used in B2B.
However, best practices related to the use of this tool of communication are not always fully complied with. For example, we have seen some component-manufacturer customers select the wrong target segment, or use poorly qualified databases of contacts, and even use messages that are not optimized.
This is why it is important to use an expert service provider who will show you the right steps to follow to launch your email campaign successfully.
The fundamental aim of emailing is no longer to send the same message to thousands of people in the hope that some of them will respond. Today, you must customize your proposals and your campaigns to send the right message to the right person at the right time. You should not see your email campaign as a single shot message at a given moment, but as part of a strategy that will make your prospects think.
A powerful email campaign is well designed from a visual point of view and a content point of view, and sent to the right target. It should make recipients want to click to learn more. NOTE: the attention you pay to designing your email campaign must also extend to your "Landing Page", which must also be carefully designed, since it will enable you to convert the person who clicked on the email into a lead. It must fulfil the promise made in the email. If you put in a form to retrieve information about the contact, be sure to optimize it, so as to collect the information which the salespeople need and ensure the visitor does not leave immediately.
TraceParts can help and advise you on your lead-generation strategy. We manage and send email campaigns on behalf of marketing professionals using our qualified database. We look after everything: advice on best practices, choice of target, distribution of the campaign at the time and date you wish.
5. Advertising Internet campaigns
Another tool that you can incorporate into your lead-generation strategy is paying for advertising campaigns.
This type of communication complements the panel of tools that we just described.
Like email campaigns, this type of action has instant effects and results that can be quickly measured.
As marketers, we know that you often work with tight deadlines and this type of tool can allow you to quickly launch campaigns.
However, you should not simply rely on this tool to generate leads but integrate it into your strategy, which will combine short-term actions and long-term actions.
Even if they are quick to put in place, you need to closely monitor fee-paying advertising campaigns because it is crucial to measure their impact so as to optimize and adjust them.
As with email campaigns, you must choose your target carefully, create your messages according to the needs of your prospects and optimize your landing page.
You have different types of formats at your disposal to put advertising campaigns in place.
Adwords
These are advertising links displayed above the top results on the search engine page.
For example, you could launch an Adwords campaign if you are working on your SEO but it is not yet optimized in terms of the keywords that you want to target. You can also launch an Adwords campaign to be visible when people type in certain other keywords, or to promote specific content like a special offer or a product.
Social networks
Social networks such as Facebook, LinkedIn and Twitter also allow you to launch fee-paying advertisements.
Their prices are often attractive, and advertising campaigns can be put online easily and it is simple to control the costs.However, make sure that you properly target your audience like you would with an email campaigns.
Advertising banners on specialist sites
Advertising banners on specialist websites can enable you to reach an additional audience.
Indeed, visitors may go to a website that is not yours but then see your message on an advertising banner, and click on it to go to your site.
As with email campaigns, you must pay attention to the design and message of your banner and of course the landing page.
Case Study: How TraceParts helped the company, ITEM, generate more leads
The company, Item, is the pioneer and world leader in modular construction systems for industrial applications.
The company has put in place a lead-generation strategy and chose TraceParts to help put the process in place.
Their catalogue of CAD models is available online
(http://www.traceparts.com/en/search/item-industrietechnik-gmbh?CatalogPath=ITEM) and to complement their strategy, they turned to TraceParts' Digital Marketing services.
Their aim was to generate international leads using a database of qualified contacts. They therefore started looking for a provider to help them and finally chose TraceParts.

« What made us decide to use TraceParts' marketing services was the targeting and the precise segmentation of customer data » says Christian Thiel, Team Leader for Item product marketing at Industrietechnik GmbH.
This German manufacturer uses the email campaigns sent out? by TraceParts to inform users about products and services that meet their needs, based on their profiles.
« These campaigns are generally designed and carried out in just a few weeks. » explains Christian Thiel. « We have always been very satisfied with the services provided by TraceParts. For us, it is an excellent way to increase sales thanks to their broad international coverage.
Each year, we are able to generate relevant leads that often result in tangible projects. TraceParts is an excellent partner that I would have no hesitation recommending, for both CAD data creation and marketing services» says Christian Thiel.

Visit our Case studies section to learn how TraceParts helps its customers generate more qualified leads.
What you should keep in mind
As you have surely noted while reading this guide, generating qualified leads for your sales team takes time, organization and thoroughness.
It is important not to hurry the process, and to develop a strategy that will fit with the profiles of your potential buyers while keeping in mind the ways they consume information and find solutions to their problems.
You need to thoroughly know your target in order to send them the right message at the right time.
As you have seen, many tools are at your disposal. You have only to combine and adapt them to your needs to implement your strategy successfully.
Keep in mind that today everything happens online, before getting on the phone. Be present, be attractive, and show your prospects that you have the solutions they need.
Categories