Text Ads on TraceParts Newsletters
---
Display Your Text Ads to the Right Audience on the TraceParts Newsletters
Reach out to a specific community of designers and engineers with TraceParts newsletters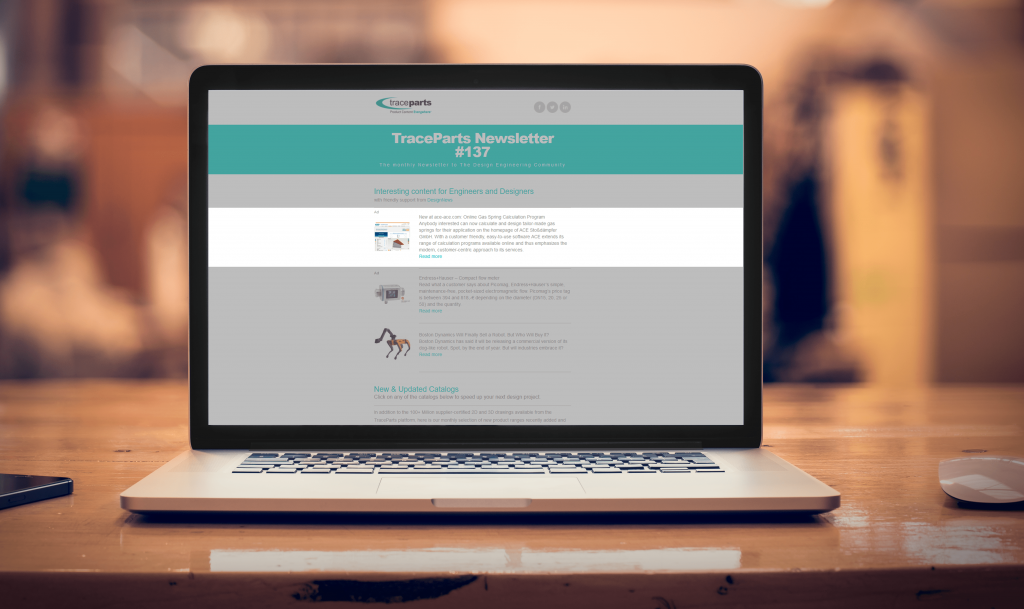 Put your brand on the map and spread the word about your products to an active community of engineers and designers around the world using one of the advertising spaces in the different newsletters published by TraceParts.
Your advertisements will be seamlessly incorporated into the news section.
Featuring an image, title and brief description, they are less intrusive for our readers, meaning that your message will be more effective and better received.
TraceParts newsletters are sent out by email to our database of CAD users.
You can find all past Newsletters sent by TraceParts here
Specifications
Title : 30 characters max
Subtitle : 40 characters max
Description : 350 characters max
CTA : 30 characters max
Thumbnail image : 270 x 270px
Format image : PNG, JPEG or GIF


IVW certified: The TraceParts CAD-content platform audited by independent German certification organization IVW