What made you decide to look into Online Marketing Services?
Data intelligence and responsive time to market.
What objectives do you want to achieve with your marketing projects?
Reach out to more relevant targets for brand exposure.
What finally made you choose TraceParts? Which factor swung the balance?
Service support, reliability on data services, costing, good quality of data.
Could you quickly describe the projects you have worked on with us and the timeframe involved?
For the email marketing services we use, there is usually a three-day turnaround.
How would you rate the quality of the services provided by TraceParts?
Excellent. Although we are in different time zone and cultures, we still enjoy very responsive support from the team. They also maintain the standard throughout the years.
What kind of results have you obtained on your projects with TraceParts?
More exposure and engagement in local markets.
Would you recommend TraceParts and our services to other companies?
Sure.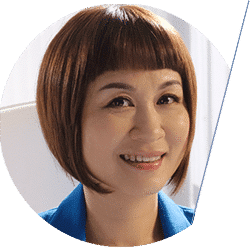 Daphne Tien,
Vice President Marketing & Business Development, APAC
Mouser Electronics