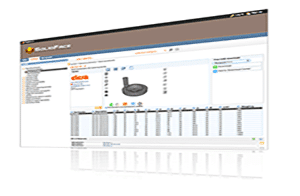 TraceParts Teams Up with SolidFace to Offer Over 100 Million Online 3D CAD Models for Free
---
Online Portal Directly Accessible from SolidFace´s parametric historic constructive CAD modeler
Saint Romain – February 18, 2015 – TraceParts, a world-leading digital engineering 3D content company, with SolidFace, a leading provider of design productivity solutions, today launched the SolidFace portal, a free online design resource, to the fast growing user community of SolidFace software.
Directly available through SolidFace´s software interface, this new online part library features over 100 million part numbers from hundreds of leading component manufacturers and distributors and thousands of ISO, ANSI, DIN, NF, GB, ASME and more standards.
We're proud to partner with SolidFace to bring best-in-class free 3D part catalogs to their users. says Gabriel Guigue, TraceParts Managing Director.

Time to market is critical to all manufacturing companies and SolidFace is a highly flexible tool to help them designing their products better and faster. Therefore we are very pleased to be the first content supplier to provide the SolidFace user community with hundreds of millions of certified supplier components that can be inserted into their designs.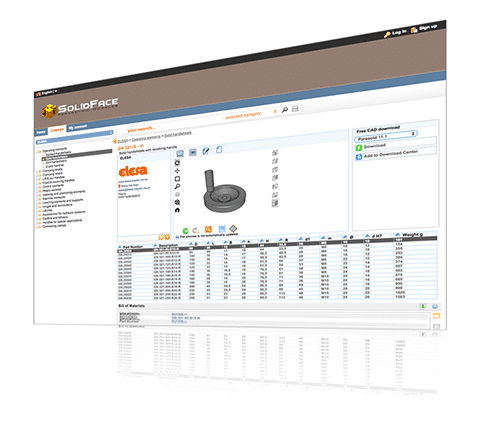 Our mission is to develop high-performance software that add the greatest amount of benefits at the lowest possible cost to our client. Always providing a good service as part of the product sold to our customers. explains Oscar Leite, SolidFace CEO.

So for us it was a another important step to partner with TraceParts in order to deliver millions of CAD models and other valuable product data to the SolidFace community so they can save time and costs.
About SolidFace
The idea to create SolidFace CAD software arose when we visualized the increase of the search for 3D CAD technology and the opportunity of a new business model. The product was developed targeted to following key points: reliable, affordable, compatible, user friendly and excellent support service. Some developers of our team have more than 15 years in software development and consulting focused in CAD plus technical experience in many countries like Germany, Italy, Brazil, etc.
One of the top challenges was integrating Parasolid/Siemens 3D kernel to our in-house developed parametric sketch module. This kernel engine is considered the best for 3D modeling and is used by most of top world CAD vendors. In that way the product is totally compatible to these softwares, through Parasolid X_T/X_B files extensions, as we share the same 3D engine.
The modeler has three main modules: Drawing, Part and Assembly. The parameterization allows an easy feature editing and the sketch functions automatically.
More information can be found on www.solidface.com
About TraceParts
TraceParts is a world-leading digital engineering 3D content company, offering progressive business solutions through powerful web based products and services. TraceParts brings targeted and cost-effective market penetration to parts vendors, in all sectors of industry.
The TracePartsOnline.net CAD portal is freely available to millions of CAD users worldwide, with hundreds of supplier catalogs and 100 million CAD models and product datasheets suitable for the Design, Purchasing, Manufacturing and Maintenance processes. For more information about TraceParts, please visit www.traceparts.com
Categories